Open hours
Mon - Fri: 9.00 - 19.00
Sat - Sun: day off
Shipping
Courier (Minsk)
BelPost Int.
Pick up from store (Minsk)
Belarus Post Tracking
EMS
Product Description
All Skin Types
Hemp Oil & Eucalyptus Extract
Prevents Cracked Skin • Smoothing • Intensely Nourishing
---

Fast-absorbing cream with rich texture for extremely dry and rough skin. Natural hemp, shea, cocoa and macadamia oils seep into the skin, preventing flakes and cracks and leaving the skin smooth and supple. Eucalyptus, mint, juniper berry and rosemary extracts have antimicrobial, antifungal and anti-inflammatory properties and lend a light woody fragrance.
Triethylcitrate, derived from natural citric acid, adds to the cream's deodorizing effect.
Your Reviews
Татьяна
Skin type: Комби
Age: 38
Анастасия
Skin type: Комбинированная
Age: 28
Main Ingredients
Betaine
Betaine is a naturally derived ingredient, an amino acid.  Also known as Trimethylglycine or glycinebetaine. It is obtained from the process of making sugar out of sugar beets. Being an osmolyte, its structure allows to attract water and help maintain cell water balance. Betaine reduces the ability of water molecules to solvate proteins, thus stabilizing the native protein structures.  It primarily functions as a humectant and anti-irritant in cosmetic products, is prone to hydrogen bonding. It is identified as anti-melanogenic agent. Accumulated evidence has shown that betaine has anti-inflammatory functions in numerous diseases.
Butyrospermum Parkii Butter (Shea)
The wide range of ingredients (oleic, linoleic, and stearic acids, antioxidants, vitamins) in shea butter regulates the moisture balance of the skin naturally and moisturises the skin, soothing and smoothing. Shea butter helps repair the skin and is an effective remedy for dark spots, wrinkles, stretch marks and sunburn. Its healing properties help treat minor burns, small wounds and insect bites. The lipid barrier of the cornea is strengthened, making shea butter ideal for the care of dry, atopic and damaged skin.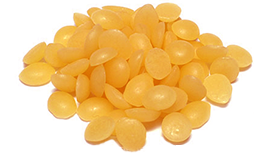 Candelilla Cerawax
Candelilla Cerawax, derived from candelilla plants, a small succulent that grows in bunche It is used as a thickening agent and emollient. It has anti-inflammatory and anti-bacterial properties.
Cetearyl Olivаte (and) Sorbitan Olivate
It is obtained from the original olive oil by esterification of its fatty acid groups and combined with sorbitol and cetearyl alcohol. It is a non-ionic and mild emulsifier. It is a cutting-edge oil-in water emulsion stabilizing agent and liquid crystal promoter lamellar liquid that actually reorganizes emulsion structure on a microscopic level, improving product performance, texture and feel. Ist combination of fatty acids that are chemically similar to the composition of the hy drolipidic film of the skin.

It has the ability to generate liquid crystal structures, making it an ideal biomimetic ingredient in terms of composition and structure. The distinct lamellar liquid crystal structure is remarkably similar to the skin's own natural lipid structure, creating an excellent delivery system that provides superior hydrating effects due to the high water content of the liquid crystalline structure that forms when in contact with the skin.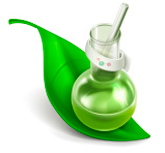 Cetyl Palmitate (and) Sorbitan Palmitate (and) Sorbitan Olivate
It is a Liquid Crystal Promoter derived from Olive Oil fatty acids. It is a cutting-edge oil-in water emulsion stabilizing agent, while enhancing the texture of cosmetics products. His unique "crystal network" is similar to human skin lipids and promotes excellent delivery to skin. It improves cream spreadability, leaving silky after-feel. It enhancing the sun protection factor (SPF) in skincare products.
Glycerin
Glycerin is used in skincare as an emollient, slip agent, and humectant that absorbs moisture from the air and draws it into the skin. Moisturizes and restores skin, is necessary for healthy skin, encourages skin cell growth and regeneration.
Inulin (and) Yogurt Powder
Patented active inredient of the Laboratory Givaudan (France). Yogurtene® Balance combines the skin benefits of yogurt with the prebiotic activity of Inulin, a vegetable fructose polysaccharide derived from chicory. Yogurtene® Balance reduces the growth of pathogenic bacteria in favour of friendly microorganisms naturally present on the epidermis. It has no antibacterial properties and remains gentle for the skin, regulates the production of sebum. It also provides the skin with all the benefits of yogurt: non-hydrolysed proteins, lactose, vitamins and minerals.
Juniperus Communis Fruit Extract
It is used as antiseptic and healing agent with many benefits for skin and hair. It balances oily skin, increases its protective functions, supports the regenerative processes, cleans and unclogs the pores, treats dandruff and hair loss, strengthens the scalp. It is hypoallergenic and great for sensitive skin. It has a fresh, woody aroma.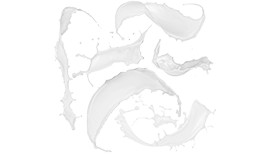 Lactic Acid
Rosehip oil is pressed from the fruit and seeds of the rose plant. Rosehip oil contains a wealth of essential fatty acids, including linoleic and linolenic acid. Fatty acids help to keep cell walls strong so that they don't lose water. Rosehip oil is loaded with skin-nourishing vitamins, phenols and antioxidants. It has been shown to have antiviral, antibacterial, and antifungal properties.This oil moisturizes, calms and repears the skin.
Lonicera Caprifolium (Honeysuckle) Flower Extract or Lonicera Japonica (Honeysuckle) Flower Extract
This extract is known to optimize the metabolic processes in the skin, to strengthen the capillaries, to eliminate the itching and irritation. It has pronounced anti-inflammatory and deodorizing activities. Honeysuckle extract is a natural, plant-based preservative that is strongly anti-bacterial and anti-viral. It works to prevent fungal and bacterial growth in water based products, it is used as natural preservative in green cosmetics.
Macadamia Integrifolia Seed Oil
Macadamia Nut Oil is cold pressed form the nut of Macadamia integrifolia trees. Macadamia Nut Oil, Macadamia integrifolia, has one of the highest sources of the essential fatty acid, palmitoleic acid, found in animal oils he absolute best, plant alternative, to animal based oils, this is the oil of choice to replace the activity of Mink Oil, and even Shark Liver Oil. Macadamia Nut Oil is excellent in hair care. It eliminates flaking and moisturizes fragile, damaged, dry skin.
Mentha Arvensis Extract
It is used for calming skin irritation and itchiness, as well as reducing redness. It has moisturizing and tonifying effect on the skin.
Prunus Amygdalus Dulcis Oil
It is obtained by cold pressing and degumming the oil from the kernels of sweet almonds. The fact that Sweet Almond Oil contains a large number of essential fatty acids also helps in improves the barrier function of your skin and protects it from drying. Almond oil is a powerful antioxidant and protects the skin and optimizes its absorption behaviour. It is ideal as a massage oil. It penetrates very deep into the first layer of the skin. Use of this oil has the antiinflammatory, regenerating and tonic effect on skin. Oil is rich with vitamin E which prevents destruction of collagen and stimulates the healing skin processes.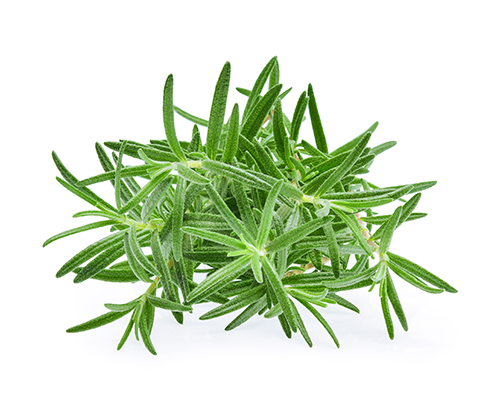 Rosmarinus Officinalis Leaf Extract
It has pronounced health benefits. Rosemary is known to reduce inflammation, is used to treat rheumatoid arthritis and muscle pain, to stimulate hair growth. It increases circulation and blood flow. As a potent antioxidant it prolongs the shelf life of cosmetic products.
Silica
Silica is a mineral found naturally in sandstone, clay, and granite, as well as in parts of plants and animals. Silica is the most common constituent of sand. Silica is a trace mineral that helps strengthen your body's connective tissues — muscles, tendons, hair, ligaments, nails, cartilage and bone In cosmetics it is used as a an abrasive, anticaking, opacifying agent . Due to its spherical particles silica doesn't only absorb sweat and oil, but prevent light reflection, and make the skin smooth and visually younger.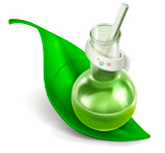 Squalene
Squalene are natural components of human sebum, a mixture of lipids produced by glands in the skin. It is used in cosmetics to reduce trans-epidermal water loss (TEWL) or prevent moisture loss, and to restore the skin's suppleness and flexibility. It reducees the oxidative damage to the skin due to exposure to UV light and prevents pigmentation.
Theobroma Cacao Seed Butter
Cocoa Butter is a rich natural fat derived from the cacao beans. It has a soft, velvety texture and a pleasant chocolatey aroma. Cocoa Butter melts at body temperature and works to naturally soothe dry, sensitive skin while reducing and preventing the appearance of scars and unwanted marks, promoting skin elasticity and suppleness. It is believed to have photo-protective properties that protect against harmful UV radiation.
Tocopherol (mixed), Beta-Sitosterol
Tocopherols are another group of chemicals that make up the vitamin E family. Tocotrienols target specific free radicals and sources of inflammation, however. Applied to skin, it is considered a good moisturizing and skin-soothing ingredient. Beta-Sitosterol ia a fatty acid-type ingredient derived from plants. Beta-sitosterol occurs naturally in many fruits, vegetables, nuts, and seeds. It is similar to cholesterol, which occurs naturally in skin. It Improves an epitelization, ptotecks from UV-rays.
Water
Масло семян конопли
Одно из немногих масел из семян, которое содержит как омега-36, так и омега-6, и обладает одной из самых высоких концентраций полиненасыщенных жирных кислот (ПНЖК) среди всех природных масел (порядка 75%). Причем в наиболее физиологичной пропорции омега-3 и омега-6 - в соотношении 3:1. Обладет широким спектром воздействий на кожу:
 уменьшает трансэпидермальную потерю воды,

укрепляет липидный барьер кожи,

обладает противовоспалительными и противозудными свойствами,

регулируют салоотделение,

используется при лечение псориаза / атопического дерматита.
Триэтилцитрат
Сложный эфир лимонной кислоты и этилового спирта из растительного сырья. Обладает дезодорирующим и бактерицидным действием. Широко используется в дезодорантах в качестве основного действующего вещества: тормозит деятельность бактерий на поверхности кожи по расщеплению пота и кожного сала, в результате чего не возникает неприятный "запах пота".
Экстракт эвкалипта
Экстракт эвкалипта обладает сильным антибактерицидным, дезинфицирующимй, противовоспалительным и ранозаживляющим эффектом. Активно борется с кожными инфекциями и воспалительными процессами. Стимулирует регенерацию кожи и ускоряет заживление повреждений кожи.
INCI:
Aqua, Butyrospermum Parkii Butter, Glycerin, Prunus Amygdalus Dulcis Oil, Cetearyl Olivаte (and) Sorbitan Olivate, Macadamia Integrifolia Seed Oil, Theobroma Cacao Seed Butter, Cetyl Palmitate (and) Sorbitan Palmitate, Candelilla Cera, Betaine, Lonicera Caprifolium (Honeysuckle) Flower Extract (and) Lonicera Japonica (Honeysuckle) Flower Extract, Silica, Lactic Acid, Eucalyptus Globulus Leaf Extract, Cannabis Sativa Seed Oil, Triethyl Citrate, Inulin (and) Yogurt Powder, Mentha Piperita CO2 Extract, Tocopherol (mixed), Beta-Sitosterol, Squalene, Rosmarinus Officinalis CO2 Extract, Juniperus CO2 Extract.
Active Ingredients
Macadamia Integrifolia Seed Oil
Betaine
Eucalyptus Globulus Leaf Extract
Cannabis Sativa Seed Oil
Triethyl Citrate
Inulin (and) Yogurt Powder
Juniperus Extract