Open hours
Mon - Fri: 9.00 - 19.00
Sat - Sun: day off
Shipping
Courier (Minsk)
BelPost Int.
Pick up from store (Minsk)
Belarus Post Tracking
EMS
Product Description
Cocoa & Murumuru Butters

Repairs • Softens • Intensively nourishes
---
This thick nourishing balm for hands and nails has been developed for the quick restoration of dry and problem-prone skin. Plant-based vitamin A and betaine nourish and moisturize the skin and repair minor skin cracks. Natural oils protect the hands from the cold and wind and restore brittle and dry nails.
Your Reviews
Юрий
Skin type: Нормальная
Age: 42
Таня
Skin type: Сухая
Age: 30
Main Ingredients
Betaine
Betaine is a naturally derived ingredient, an amino acid.  Also known as Trimethylglycine or glycinebetaine. It is obtained from the process of making sugar out of sugar beets. Being an osmolyte, its structure allows to attract water and help maintain cell water balance. Betaine reduces the ability of water molecules to solvate proteins, thus stabilizing the native protein structures.  It primarily functions as a humectant and anti-irritant in cosmetic products, is prone to hydrogen bonding. It is identified as anti-melanogenic agent. Accumulated evidence has shown that betaine has anti-inflammatory functions in numerous diseases.
Betula Alba Bark Extract
Betula Alba Bark Extract, contains Betullinic Acid, that gives the extract antioxidant, anti-irritant  properties. Betullinic Acid, is currently being tested as a promising cancer treatment. Natural triterpenoid that displays anti-HIV and antitumor activity. The recent researches have proven its capillary-strengthening and anti-inflammatory properties.  
Butyrospermum Parkii Butter (Shea)
The wide range of ingredients (oleic, linoleic, and stearic acids, antioxidants, vitamins) in shea butter regulates the moisture balance of the skin naturally and moisturises the skin, soothing and smoothing. Shea butter helps repair the skin and is an effective remedy for dark spots, wrinkles, stretch marks and sunburn. Its healing properties help treat minor burns, small wounds and insect bites. The lipid barrier of the cornea is strengthened, making shea butter ideal for the care of dry, atopic and damaged skin.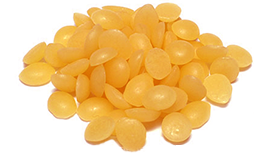 Candelilla Cerawax
Candelilla Cerawax, derived from candelilla plants, a small succulent that grows in bunche It is used as a thickening agent and emollient. It has anti-inflammatory and anti-bacterial properties.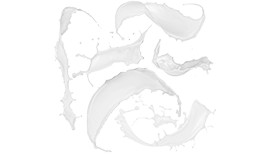 Lactic Acid
Rosehip oil is pressed from the fruit and seeds of the rose plant. Rosehip oil contains a wealth of essential fatty acids, including linoleic and linolenic acid. Fatty acids help to keep cell walls strong so that they don't lose water. Rosehip oil is loaded with skin-nourishing vitamins, phenols and antioxidants. It has been shown to have antiviral, antibacterial, and antifungal properties.This oil moisturizes, calms and repears the skin.
Macadamia Integrifolia Seed Oil
Macadamia Nut Oil is cold pressed form the nut of Macadamia integrifolia trees. Macadamia Nut Oil, Macadamia integrifolia, has one of the highest sources of the essential fatty acid, palmitoleic acid, found in animal oils he absolute best, plant alternative, to animal based oils, this is the oil of choice to replace the activity of Mink Oil, and even Shark Liver Oil. Macadamia Nut Oil is excellent in hair care. It eliminates flaking and moisturizes fragile, damaged, dry skin.
Plaukuotojo lakišiaus ekstraktas medvilnės sėklų, palmių ir sėmenų aliejuose
Sodium Hyaluronate (High-molecular)
High-molecular-weight-HA Sodium Hyaluronate is the salt form of Hyaluronic Acid . High-molecular-weight-HA (>500 kDa) is an excellent surface hydrator, skin protectant, that can hold up to 1,000 times its own weight in water. It can act as an osmotic pump helping water-soluble actives to penetrate deeper into the skin. Smoothes the skin, boosts the tissue regeneration without scarring, prevents oxygen free radical damage.
Theobroma Cacao Seed Butter
Cocoa Butter is a rich natural fat derived from the cacao beans. It has a soft, velvety texture and a pleasant chocolatey aroma. Cocoa Butter melts at body temperature and works to naturally soothe dry, sensitive skin while reducing and preventing the appearance of scars and unwanted marks, promoting skin elasticity and suppleness. It is believed to have photo-protective properties that protect against harmful UV radiation.
Vitis Vinifera Seed Oil
Vitis Vinifera (Grape) seed oil is the oil extracted from the seeds of Vitis Vinifera or grape plant. This oil has been shown to have hight antioxidant properties. to exhibit anti-inflammatory activity, to diaplay a direct antimicrobial activity against pathogens. It regulates the production of sebum, promotes narrowing of face pores.
Магнолол, хонокиол
Биологически активные соединения, выделенные из коры магнолии (Magnolia officinalis). Магнолол и хонокиол обладают антибактериальными и противогрибковыми свойствами. Используются при лечении купероза - могут ингибировать агрегацию тромбоцитов. Оказывают сильное и продолжительное расслабляющее действие на мышцы. Успокаивающее и противовоспалительное действие на кожу. Сильные антиоксиданты.
INCI:
Aqua, Theobroma Cacao Seed Butter, Vitis Vinifera Seed Oil, Cetearyl Olivаte (and) Sorbitan Olivate, Macadamia Integrifolia Seed Oil, Squalane, Butyrospermum Parkii Butter, Betaine, Сetearyl Alcohol, Bidens Pilosa Extract (and) Elaeis Guineensis (Palm) Oil (and) Gossypium Herbaceum (Cotton) Seed Oil (and) Linum Usitatissimum (LinSeed) Seed Oil, Lonicera Caprifolium (Honeysuckle) Flower Extract (and) Lonicera Japonica (Honeysuckle) Flower Extract, Candelilla Cera, Sodium Hyaluronate, Magnolol, Honokiol, Sodium Levulinate, Lactic Acid, Astrocaryum Murumuru Seed Butter, Juglans Regia Extract, Amaranthus Cruentus Extract, Salvia Officinalis Extract, Betula Pubescens Extract, Tocopherol (mixed), Beta-Sitosterol.
Active Ingredients
Betaine
Astrocaryum Murumuru Seed Butter
Bidens Pilosa Extract (and) Elaeis Guineensis (Palm) Oil (and) Gossypium Herbaceum (Cotton) Seed Oil (and) Linum Usitatissimum (LinSeed) Seed Oil
Sodium Hyaluronate
Magnolol, Honokiol
Betula Pubescens Extract
Application
Use hand repair cream №11 for:
daily care for normal and dry skin of hands / elbows / knees.
care for damaged and cracked skin
delicate hand skin care damaged from frequent contact with detergents, antibacterial agents, works associated with damage to the natural barrier of the skin
hand's skin protection in the cold season
Regular use of the cream relieves the symptoms of psoriasis.
Daily care: spread the cream in your palms. Apply with massaging movements on hands, as well as on dry parts of elbows and knees. Pay special attention to the cuticle and nail plate. For dry and damaged skin, use a cream after each contact with water and detergents.
Regenerating night mask: to nourish the skin 1-2 times a week put a cream as a mask. After applying all the hygienic procedures, coat the hands with a thick layer of cream and leave it overnight.
In the cold season, apply the cream at least in 30 minutes before going outside.
When you first receive your airless pump bottle, pump the top a few times and your product should start dispensing normally. Some bottles may take up to 10-30 pumps.  If you're not getting any product after pumps, we recommend priming the pump. There is a disk that pushes the product to the top which can become stuck, and you may need to bang the bottom of the bottle 3-4 times on a flat-hard surface to loosen the disk, then hold your bottle upside-down and gently tap the top of the bottle against a flat surface. This should get the product moving.