Open hours
Mon - Fri: 9.00 - 19.00
Sat - Sun: day off
Shipping
Courier (Minsk)
BelPost Int.
Pick up from store (Minsk)
Belarus Post Tracking
EMS
Product Description
Sensitive Skin
Inca Inchi Seed Oil & Horse Chestnut Extract

Effectively Moisturizing • Soothing • Improves Skin Tone
---
Light night cream for sensitive, redness-prone skin. Designed to activate night-time skin regeneration processes.
A well-balanced complex of precious oils and ceramides accelerates the regeneration of the skin's hydrolipidic barrier. The combination of witch hazel, ivy, arnica, chestnut extracts acts as capillary-strengthening, lymphatic drainage and anti-inflammatory agent. The healing properties of brown algae and bur-marigold help to prevent skin inflammation and photoaging.
Your Reviews
Наталья
Skin type: Комби
Age: 42
Анастасия
Skin type: комбинированная чувствительная
Age: 32
Main Ingredients
Acacia Senegal Gum
Due to the excellent film-forming and adhesive properties, the resin from the Acacia tree is often used as a natural glue or emulsifier for the production of foodstuff, beverage, sweets and cosmetic industry. It has ideal stabilization and suspension properties for beverages or beverage emulsions, cosmetics, or other emulsions. The main constituent of gum arabic is arabinogalactan, a biopolymer consisting of arabinose and galactose monosaccharides. The gum is rich in magnesium, calcium and potassium salts. It displayes anti-inflammatory und wound healing activity. Solubility and low viscosity emulsion properties have facilitated the use of GA as an encapsulating agent for retention and protection of chemically reactive and volatile flavoring.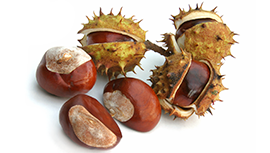 Aesculus Hippocastanum Extract
Horse chestnut is known for its ability to strengthen veins and blood vessels as well as for its stimulating effect on the blood circulation. The horse chestnut seed extract has anti-inflammatory, anti-edematous, astringent properties. These properties can have a very positive influence on the skin´s vessels and can counteract light skin redness on the face. Saponins, such as escin, decrease capillary permeability and fragility and therefore help to relieve bruises, to prevent leakage of fluids into surrounding tissues, which can cause swelling.
Anthemis Nobilis Flower Extract
Anthemis Nobilis has calming and anti-bacterial properties. It fights against inflammation of the skin. Due to rich antioxidant content it is used to soothe, to moisturize sensitive and dry skin, to inhibit the growth of bacteria, to treat skin irritations, such as pimples or other acne problems, and to reduce the swelling and redness.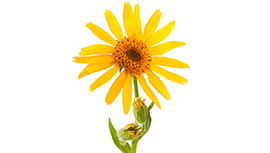 Arnica Montana Extract
Arnica Montana Flower Extract is an extract of the flowerheads of this plant. Arnica is now one of the most popular medicinal plants in the world for its anti-inflammatory properties. Arnica montana is also able to protect the skin from all of the damage that free radicals would have otherwise caused, to help heal the different types of woulds.
Astrocaryum Murumuru Seed Butter
Murumuru Butter is obtained from the palm Astrocaryum murumuru. The butter is obtained by the hydraulic cold pressing of the seeds of the fruits of the Murumuru Palm. It is a very stable butter which adds to its popularity and usefulness in so many applications, from cosmetics, to hair and skin care and more. Prevents drying of the skin due to its humectant and moisture binding properties. The butter has been found to possess anti-inflammatory ,antimicrobial and antifungal properties.
Betaine
Betaine is a naturally derived ingredient, an amino acid.  Also known as Trimethylglycine or glycinebetaine. It is obtained from the process of making sugar out of sugar beets. Being an osmolyte, its structure allows to attract water and help maintain cell water balance. Betaine reduces the ability of water molecules to solvate proteins, thus stabilizing the native protein structures.  It primarily functions as a humectant and anti-irritant in cosmetic products, is prone to hydrogen bonding. It is identified as anti-melanogenic agent. Accumulated evidence has shown that betaine has anti-inflammatory functions in numerous diseases.
Butyrospermum Parkii Butter (Shea)
The wide range of ingredients (oleic, linoleic, and stearic acids, antioxidants, vitamins) in shea butter regulates the moisture balance of the skin naturally and moisturises the skin, soothing and smoothing. Shea butter helps repair the skin and is an effective remedy for dark spots, wrinkles, stretch marks and sunburn. Its healing properties help treat minor burns, small wounds and insect bites. The lipid barrier of the cornea is strengthened, making shea butter ideal for the care of dry, atopic and damaged skin.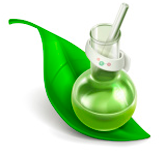 Caprylic/Capric Triglyceride
Fractionated Coconut Oil. Is a special esterification of coconut oil using caprylic and capric fatty acids. It is colorless, odorless, tasteless and stable. efficient solvents. Vitamins or other fat-soluble chemicals are easily dissolved in mixtures of caprylic/capric triglycerides and can be used to enhance the beneficial properties of face creams. Caprylic/capric trigylceride does not readily oxidize. It is particularly useful as a stabilizer of emulsions. This property is particularly useful in facial creams and other cosmetic products, helping to give them a longer shelf life. Caprylic/capric triglyceride is an excellent emollient as well, improving both the aesthetics of the product, as well as working to soften and smooth the skin.
Cetearyl Olivаte (and) Sorbitan Olivate
It is obtained from the original olive oil by esterification of its fatty acid groups and combined with sorbitol and cetearyl alcohol. It is a non-ionic and mild emulsifier. It is a cutting-edge oil-in water emulsion stabilizing agent and liquid crystal promoter lamellar liquid that actually reorganizes emulsion structure on a microscopic level, improving product performance, texture and feel. Ist combination of fatty acids that are chemically similar to the composition of the hy drolipidic film of the skin.

It has the ability to generate liquid crystal structures, making it an ideal biomimetic ingredient in terms of composition and structure. The distinct lamellar liquid crystal structure is remarkably similar to the skin's own natural lipid structure, creating an excellent delivery system that provides superior hydrating effects due to the high water content of the liquid crystalline structure that forms when in contact with the skin.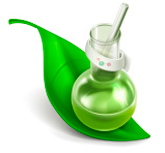 Cetyl Palmitate (and) Sorbitan Palmitate (and) Sorbitan Olivate
It is a Liquid Crystal Promoter derived from Olive Oil fatty acids. It is a cutting-edge oil-in water emulsion stabilizing agent, while enhancing the texture of cosmetics products. His unique "crystal network" is similar to human skin lipids and promotes excellent delivery to skin. It improves cream spreadability, leaving silky after-feel. It enhancing the sun protection factor (SPF) in skincare products.
Gluconolactone
Gluconolactone is white crystalline powder derived from gluconic acid received  from vegetable raw materials. Gluconic acid, found abundantly in plant, honey and wine, is a mild organic acid derived from glucose by a simple oxidation reaction. It's a polyhydroxy acid (PHA), that is often referred to as next generation AHA. It gently lifts off dead skin cells form the skin surface making skin smooth and even. In the long term it provides anti-aging benefits. It has comparable skin benefits to AHAs but without the irritation as a side effect.
A comparative study of gluconolactone versus benzoyl peroxide in the treatment of acne. The results of this study showed that both gluconolactone and benzoyl peroxide had a significant effect in improving patients' acne by reducing the number of lesions (inflamed and non-inflamed). Furthermore, fewer side-effects were experienced by patients treated with gluconolactone when compared with benzoyl peroxide.
Glycerin
Glycerin is used in skincare as an emollient, slip agent, and humectant that absorbs moisture from the air and draws it into the skin. Moisturizes and restores skin, is necessary for healthy skin, encourages skin cell growth and regeneration.
Hedera Helix (Ivy) Extract
The active ingredients of Ivy Extract, the hederinsaponins, penetrate skin to a substantial degree. It has strengthening effect on the capillares. It is cosiderate to combat cellulite and prevent spider veins. It has the ability to dissolve the hydrolipid areas of the body, reducing the fluid retention and removing it from the body.
Helichrysum Italicum Flower Water
Distilled from the flower of Helichrysum plant.This plant is known for its anti-inflammatory, anti-allergic and antimicrobial activity.  The studies indicate that the H. italicum extract has an inhibitory effect on Staphylococcus aureus and Candida albicans strains reducing both their growth and some of pro-inflammatory mediators, the enzymes such as coagulase, DNAse, thermonuclease and lipase.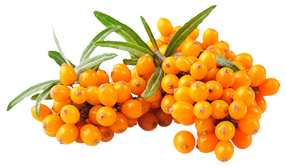 Hippophae Rhamnoides (Sea Buckthorn) Oil
Seabuckthorn Pulp Oil is obtained from the berries of the sea buckthorn plant (Hippophae rhamnoides L.), which belongs to the oleaster family (Elaeagnaceae). They can also be applied to acne, rosacea and psoriasis. Sea buckthorn oils work wonders on the skin. Sea buckthorn seed oil is high in Omega 3 and antioxidants. its unique unsaturated fatty acids, such as palmitooleic acid (omega-7) and gamma-linolenic acid (omega-6), give sea-buckthorn oil skin regeneration and repair properties. Since this oil is a rich in fatty acids, it's great for moisturizing the skin. Because of its antioxidant content, it can also be good for dark spots on the skin and wrinkles.
Humulus Lupulus Extract
In facial products, hops, made from the flowers of the Humulus lupulus plant, are a calming agent. They are high in tannins, which can help reduce inflammation, skin scarring. Hops are also great for mature skin by inhibiting the elastase enzyme that is responsible for causing cross-linking in collagen, leading to premature skin aging. it helps to balance moisture levels in the skin. Hop is one of the plants containing phytohormones in large quantities, can fight with hypertrichosis - excessive growth of facial hair. The extract of hops is traditionally used in hair conditioners, while normalizing the fat balance of the scalp, activating metabolic processes in the epidermis, fighting dandruff and hair loss.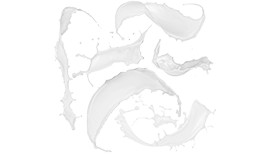 Lactic Acid
Rosehip oil is pressed from the fruit and seeds of the rose plant. Rosehip oil contains a wealth of essential fatty acids, including linoleic and linolenic acid. Fatty acids help to keep cell walls strong so that they don't lose water. Rosehip oil is loaded with skin-nourishing vitamins, phenols and antioxidants. It has been shown to have antiviral, antibacterial, and antifungal properties.This oil moisturizes, calms and repears the skin.
Laminaria Ochroleuca Extract in Caprylic/Capric Triglyceride
Patented compound ANTILEIKIN-6© of laboratory BIOTEH MARINE (France).
Laminaria Ochroleuca, also known as "golden seaweed," is appreciated for remarcable properties to combat the effects of UVA and UVB rays. Rich in nutrients, this extract helps smooth the skin, has a significant effects on the hydration, firmness of the skin, it also helps moisturize skin while boosting the skin's barrier layer. Because seaweed cells are surprisingly similar to skin cells, it protects and maintains the skin's natural balance, defending against irritation, stimulating the synthesis of collagen and glycosaminoglycans.
Lavandula Officinalis Extract
Lavandula Officinalis ExtractIn cosmetics it is used for its soothing, anti-septic, and anti-inflammatory properties. The herb has also been know to effectively treat acne, burns, bruises, and infections. 
Lonicera Caprifolium (Honeysuckle) Flower Extract or Lonicera Japonica (Honeysuckle) Flower Extract
This extract is known to optimize the metabolic processes in the skin, to strengthen the capillaries, to eliminate the itching and irritation. It has pronounced anti-inflammatory and deodorizing activities. Honeysuckle extract is a natural, plant-based preservative that is strongly anti-bacterial and anti-viral. It works to prevent fungal and bacterial growth in water based products, it is used as natural preservative in green cosmetics.
Olea Europaea Fruit Oil
Olea Europaea (Olive) Fruit Oil is the oil extracted from the fruit (olives) of the Olive tree. Olive oil contains three major antioxidants: vitamin E, polyphenols, and phytosterols. Antioxidants, when topically applied, may help protect the skin from premature skin aging. Vitamin E partly accounts for the anti-aging benefits of olive oil because it helps restore skin smoothness and protects against ultraviolet light. It is known to maintain the softness, suppleness, and radiance of skin and hair. The oil shows to eliminate bacteria by deeply penetrating pores without clogging them and to have cleansing properties that purge dirt, sweat and excess sebum from hair and skin. It is able to repair and improve the appearance of damaged tissue such as scars, acne, and wrinkles.
Plaukuotojo lakišiaus ekstraktas medvilnės sėklų, palmių ir sėmenų aliejuose
Plukenetia Volubilis Seed Oil (Sacha Inchi Oil)
Sacha Inchi seeds are considered to be the richest plant-based source of essential fatty acids and vitamins. Sacha Inchi oil contains 93% unsaturated fatty acids. Sacha Inchi oil processed from the seed is reported to contain a high consentration of gamma-tocopherol and of delta-tocopherol, whish are more powerful than alfa-tocopherol (vit.E). That s why this oil acts blocking free radical damage caused by exposure to UV rays. Vitamin E also boosts collagen production, helping to maintain skin elasticity and prevent wrinkle und scars formation. It is gentle enough to use on all skin typee, specially on sensativ and damaged skin (eczema, psoriasis, dermatitis).
Polyglyceryl-10 Laurate,Ceramide NP
Ceramides are major lipid components in the stratum corneum of the human skin. The Complex of ceramides-3,-5 plant origins which is necessary for restoration and normal functioning of cell structures, synergistically improve the skin barrier function in humans. It is specially made for long term protection and repair of sensitive, damaged and dry skin.
Polymnia Sonchifolia Root Juice
One of the plants being considered as a potential source of prebiotic is yacon. Yacon mainly contains fructooligosaccharides (FOS) and inulin, those are resposable for various nutrigenomic properties, including as a prebiotic for intestinal health and their antimicrobial and antioxidant effects. The yacon juice has potential protective effects forbacterial skin infections due to its anti-staphylococcal properties.
It has shown an inhibitory effect on Staphylococcus aureus and S.acnes. The skin microbiota is in result balanced. It a source of powerful antioxidants, acides, that protect the skin from UV-rays damage.
Ricinus Communis (Castor) Oil
Ricinus Communis (Castor) seed oil is made from the seeds from the Ricinus Communis plant otherwise known as castor beans. The antimicrobial and anti-inflammatory properties of castor oil make it useful in reducing acne. Castor oil is also rich in other fatty acids. These can enhance smoothness and softness when applied to facial skin. It penetrates into the skin and boosts the production of collagen which softens and hydrates the skin. It rejuvenates the skin by making it softer and smoother. Castor oil is the best oil to enrich your scalp and to improve hair growth, t helps to get rid of dandruff.
Salvia Officinalis Extract
Due to its bactericidal and bacteriostatic properties it is commonly used in cosmetics for sensitive, baby skin and in medical cosmetics. It is reported to have antibiotic, antihypertensive, anti-inflammatory, antioxidant, astringent, antispasmodic, estrogenic and hypoglycemic properties. Therefore it act reducing inflammation and regulating sebum production. The extract has a relaxing and calming effect on the state of the nervous system and muscles, reducing stress accumulated during the day.
SC-CO2 Hamamelis Virginia Extract
It is rich in tannins, essential oil, flavonoids, vitamin F. It enhances the appearance of dry or damaged skin and help reduce flaking and restores the suppleness of skin. It is offten used as an anti-inflammatory inredient in cosmetics.
Sodium Hyaluronate (High-molecular)
High-molecular-weight-HA Sodium Hyaluronate is the salt form of Hyaluronic Acid . High-molecular-weight-HA (>500 kDa) is an excellent surface hydrator, skin protectant, that can hold up to 1,000 times its own weight in water. It can act as an osmotic pump helping water-soluble actives to penetrate deeper into the skin. Smoothes the skin, boosts the tissue regeneration without scarring, prevents oxygen free radical damage.
Tocopherol (mixed), Beta-Sitosterol
Tocopherols are another group of chemicals that make up the vitamin E family. Tocotrienols target specific free radicals and sources of inflammation, however. Applied to skin, it is considered a good moisturizing and skin-soothing ingredient. Beta-Sitosterol ia a fatty acid-type ingredient derived from plants. Beta-sitosterol occurs naturally in many fruits, vegetables, nuts, and seeds. It is similar to cholesterol, which occurs naturally in skin. It Improves an epitelization, ptotecks from UV-rays.
Water
Xanthan Gum
Xanthan gum is a polysaccharide with many industrial uses, which is made by mixing fermented sugars. It is used as a stabiliser, emulsifier, thickener, suspending agent and bodying agent. Xanthan gum exhibits high viscosity at low concentrations, little change in viscosity at varying temperatures, and excellent stability over a wide pH range.It improves cream texture und moisturizes the skin.
Лимонная кислота
АНА-кислота. В косметике используется как действующий отбеливающий и отшелушивающий компонент и как дополнительный компонент, регулирующий кислотность, соконсервант, усилитель пенообразования и т.д.
Масло семян конопли
Одно из немногих масел из семян, которое содержит как омега-36, так и омега-6, и обладает одной из самых высоких концентраций полиненасыщенных жирных кислот (ПНЖК) среди всех природных масел (порядка 75%). Причем в наиболее физиологичной пропорции омега-3 и омега-6 - в соотношении 3:1. Обладет широким спектром воздействий на кожу:
 уменьшает трансэпидермальную потерю воды,

укрепляет липидный барьер кожи,

обладает противовоспалительными и противозудными свойствами,

регулируют салоотделение,

используется при лечение псориаза / атопического дерматита.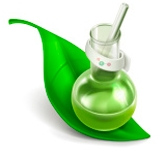 СквалЕн
является естественным компонентом липидной мантии кожи и производным сальных желез. При его дефиците нарушается нормальное отшелушивание кожи и формируется гиперкератоз, появляется высокая чувствительность кожи, а также, нарушается формирование гидролипидной мантии. Является отличным антиоксидантом и способствует нейтрализации свободных радикалов, помогая защитить кожу от негативного воздействия ультрафиолетового и ионизирующего излучения.
Быстро окисляется при контакте с воздухом, что требует определенной технологии при его применении в косметических продуктах.
INCI:
Aqua, Helichrysum Italicum Flower Water, Squalane, Cetearyl Olivаte (and) Sorbitan Olivate, Olea Europaea Fruit Oil, Butyrospermum Parkii Butter, Betaine, Bidens Pilosa Extract (and) Elaeis Guineensis (Palm) Oil (and) Gossypium Herbaceum (Cotton) Seed Oil (and) Linum Usitatissimum (LinSeed) Seed Oil, Glycerin, Cetyl Palmitate (and) Sorbitan Palmitate, Ricinus Communis (Castor) Oil, Lonicera Caprifolium (Honeysuckle) Flower Extract (and) Lonicera Japonica (Honeysuckle) Flower Extract, Cannabis Sativa Seed Oil, Plukenetia Volubilis Seed Oil, Ceramide NP, Polyglyceryl-10 Laureate, Citric Acid, Polymnia Sonchifolia Root Juice, Sodium Hyaluronate, Caprylic/Capric Triglyceride (and) Laminaria Ochroleuca Extract, Acacia Senegal Gum (and) Xanthan Gum, Astrocaryum Murumuru Seed Butter, Chamomile CO2 Extract, Hippophae Rhamnoides (Sea Buckthorn Pulp) Oil, Gluconolactone, Salvia Officinalis СО2 Extract, Lactic Acid, SC-CO2 Hamamelis Virginia Extract, SC-CO2 Hedera Helix Extract, SC-CO2 Aesculus Hippocastanum Extract, SC-CO2 Humulus Lupulus Extract, SC-CO2 Arnica Montana Extract, Tocopherol (mixed), Beta-Sitosterol, Lavandula Officinalis CO2 Extract.
Active Ingredients
Squalane
Betaine
Bidens Pilosa Extract (and) Elaeis Guineensis (Palm) Oil (and) Gossypium Herbaceum (Cotton) Seed Oil (and) Linum Usitatissimum (LinSeed) Seed Oil
Cannabis Sativa Seed Oil
Plukenetia Volubilis Seed Oil
Ceramide NP, Polyglyceryl-10 Laureate,
Polymnia Sonchifolia Root Juice
Sodium Hyaluronate
Caprylic/Capric Triglyceride (and) Laminaria Ochroleuca Extract
Astrocaryum Murumuru Seed Butte
Hippophae Rhamnoides (Sea Buckthorn Pulp) Oil
Hedera Helix Extract, Aesculus Hippocastanum Extract, Humulus Lupulus Extract
Arnica Montana Extract
Application
Apply the cream on cleansed face with patting movements.
To prevent stretching and damage to the skin, apply the cream along the massage lines. For this:
Apply a small portion of the cream on the nose bridge, nose and chin.
Divide the cream from the nose bridge to the hairline and from the nose bridge to the temples.
Spread the cream from nose to ear lobe with patting movements.
Spread the cream from the top of the upper lip to the ear lobe and from the chin to the ear lobe.
Do not forget about the neck and decollete - the skin in these places also need your care.
When you first receive your airless pump bottle, pump the top a few times and your product should start dispensing normally. Some bottles may take up to 10-30 pumps.  If you're not getting any product after pumps, we recommend priming the pump. There is a disk that pushes the product to the top which can become stuck, and you may need to bang the bottom of the bottle 3-4 times on a flat-hard surface to loosen the disk, then hold your bottle upside-down and gently tap the top of the bottle against a flat surface. This should get the product moving.