Open hours
Mon - Fri: 9.00 - 19.00
Sat - Sun: day off
Shipping
Courier (Minsk)
BelPost Int.
Pick up from store (Minsk)
Belarus Post Tracking
EMS
Product Description
All Skin Types
Betaine & Phytosterols
Intensely moisturizes • Doesn't leave your skin feeling tight • Prolongs skin youth

---
Lightweight cream fluid to moisturize dry and dehydrated body skin and restore its elasticity. Quickly and easily absorbed this fluid helps maintain skin wellbeing.
The complex of plant oils intensively moisturizes and makes your skin feel smooth and soft like velvet.The physiological lipids restore the skin's lipid barrier, normalize moisture level and metabolism in the skin.
Honokiol and Magnolol (effective antioxidants) and flavonoids from the herbal extracts eliminate negative influence of cleansers, chlorinated and salt water and urban environment on the skin. Prebiotic properties of the inulin support a healthy balance of microbiota and local immunity of the skin.
Your Reviews
Марина
Skin type: Нормальный
Age: 39
Елена Коровец
Skin type: Сухая, обезвоженная
Age: 43
Main Ingredients
Butyrospermum Parkii Butter (Shea)
The wide range of ingredients (oleic, linoleic, and stearic acids, antioxidants, vitamins) in shea butter regulates the moisture balance of the skin naturally and moisturises the skin, soothing and smoothing. Shea butter helps repair the skin and is an effective remedy for dark spots, wrinkles, stretch marks and sunburn. Its healing properties help treat minor burns, small wounds and insect bites. The lipid barrier of the cornea is strengthened, making shea butter ideal for the care of dry, atopic and damaged skin.
Cetearyl Alcohol
Cetearyl Alcohol is a mixture of fatty alcohols derived from Coconut oils, consisting predominantly of cetyl and stearyl alcohols. It's used as a texture enhancer. Cetearyl Alcohol also contains emollient properties which leave skin soft and smooth. It works enhancing the delivery of nutrients into the deeper layers of the skin. Has disinfectant properties.
Cetearyl Olivаte (and) Sorbitan Olivate
It is obtained from the original olive oil by esterification of its fatty acid groups and combined with sorbitol and cetearyl alcohol. It is a non-ionic and mild emulsifier. It is a cutting-edge oil-in water emulsion stabilizing agent and liquid crystal promoter lamellar liquid that actually reorganizes emulsion structure on a microscopic level, improving product performance, texture and feel. Ist combination of fatty acids that are chemically similar to the composition of the hy drolipidic film of the skin.

It has the ability to generate liquid crystal structures, making it an ideal biomimetic ingredient in terms of composition and structure. The distinct lamellar liquid crystal structure is remarkably similar to the skin's own natural lipid structure, creating an excellent delivery system that provides superior hydrating effects due to the high water content of the liquid crystalline structure that forms when in contact with the skin.
Inulin (and) Yogurt Powder
Patented active inredient of the Laboratory Givaudan (France). Yogurtene® Balance combines the skin benefits of yogurt with the prebiotic activity of Inulin, a vegetable fructose polysaccharide derived from chicory. Yogurtene® Balance reduces the growth of pathogenic bacteria in favour of friendly microorganisms naturally present on the epidermis. It has no antibacterial properties and remains gentle for the skin, regulates the production of sebum. It also provides the skin with all the benefits of yogurt: non-hydrolysed proteins, lactose, vitamins and minerals.
Magnolol, Honokiol
It is an active component isolated from Magnolia officinalis. Magnolia officinalis and Magnolia obovata bark extracts are widely employed as herbal preparations for their sedative, antioxidant, anti-inflammatory, antibiotic, and antispastic effects. Recent studies have proven the effectiveness of magnolia bark extract against so-called 'inflam aging' - these are chronic skin inflammations accelerating the skin aging process, they typically occur in reddened, rosacea-prone skin. Magnolol, Honokiol work as platelet aggregation inhibitors, has a strong anti-wrinkle effect by reducing the contraction of facial muscles that lead to expression lines.
Nigella Sativa Seed Oil (Black Seed Oil)
Black seed oil is extracted from the seeds of Nigella sativa, also known as black cumin seed oil. Black seed oil is said to boost the immune system, reduce inflammation, and fight infections. The oil is used topically for skin and hair concerns, such as acne, dry hair, psoriasis, hair growth, and dry skin.
Phospholipids (and) Glycine Soja Oil (and) Glycolipids (and) Glycine Soja Sterols
It is a lipidic complex derived from soja. Its is composed of essential biolipids present in each cell membrane such as phospholipids, glycolipids, phytosterols and vitamin F (linoleic acid). It provides super-fatting properties, offers protection and improves moisture balance of the hair and the skin. Counteracts the drying effect of water and detergents on the skin. Used in hair care products and also in moisturizing, hydrating-daily protection and skin barrier. Helps decrease facial skin sensivity to external aggressors and allegens, calm the irritated skin, reduce itching.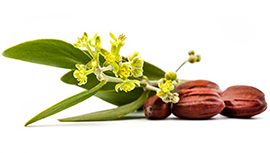 Simmondsia Chinensis Seed Oil
It is the liquid that comes from the seed of the Simmondsia chinensis (jojoba) plant, it's actually a liquid plant wax. The most notable benefits of jojoba oil include its ability to moisturize the hair, prevent hair loss, reduce inflammation, prevent acne, soothe sunburn, rejuvenate the skin, eliminate dandruff, fight free radical damage, boost the immune system, and speed up the healing process. It can attack the underlying fungal, viral or bacterial infection and neutralize it quickly. Also jojoba oil benefit is that it plays the role of sebum and moisturizes our skin and hair when our body stops doing it naturally Jojoba oil removes sticky buildup or excess oil, too; it keeps your oil levels balanced. So, jojoba oil works as a protectant and cleanser.
Sodium Hyaluronate (High-molecular)
High-molecular-weight-HA Sodium Hyaluronate is the salt form of Hyaluronic Acid . High-molecular-weight-HA (>500 kDa) is an excellent surface hydrator, skin protectant, that can hold up to 1,000 times its own weight in water. It can act as an osmotic pump helping water-soluble actives to penetrate deeper into the skin. Smoothes the skin, boosts the tissue regeneration without scarring, prevents oxygen free radical damage.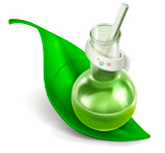 Squalene
Squalene are natural components of human sebum, a mixture of lipids produced by glands in the skin. It is used in cosmetics to reduce trans-epidermal water loss (TEWL) or prevent moisture loss, and to restore the skin's suppleness and flexibility. It reducees the oxidative damage to the skin due to exposure to UV light and prevents pigmentation.
Vitis Vinifera Seed Oil
Vitis Vinifera (Grape) seed oil is the oil extracted from the seeds of Vitis Vinifera or grape plant. This oil has been shown to have hight antioxidant properties. to exhibit anti-inflammatory activity, to diaplay a direct antimicrobial activity against pathogens. It regulates the production of sebum, promotes narrowing of face pores.
INCI:
Aqua, Anthemis Nobilis Flower Water, Butyrospermum Parkii Butter, Cetearyl Olivаte (and) Sorbitan Olivate, Betaine, Glycerin, Orbignya Oleifera Seed Oil, Cetyl Palmitate (and) Sorbitan Palmitate, Inulin (and) Yogurt Powder, Macadamia Integrifolia Seed Oil, Phospholipids (and) Glycine Soja Oil (and) Glycolipids (and) Glycine Soja Sterols, Candelilla Cera, Сetearyl Alcohol, Simmondsia Chinensis Seed Oil, Magnolol, Honokiol, Sodium Levulinate, Vitis Vinifera Seed Oil, Acacia Senegal Gum (and) Xanthan Gum, Nigella Sativa Seed Oil, Hydnocarpus Laurifolia Seed Oil, Lactic Acid, Lonicera Caprifolium (Honeysuckle) Flower Extract (and) Lonicera Japonica (Honeysuckle) Flower Extract, Salvia Officinalis Extract, Tocopherol (mixed), Beta-Sitosterol, Squalene, Chamomilla Recutita Extract, Sodium Hyaluronate, Thymus Vulgaris Extract.
Active Ingredients
Betaine
Inulin (and) Yogurt Powder
Phospholipids (and) Glycine Soja Oil (and) Glycolipids (and) Glycine Soja Sterols
Nigella Sativa Seed Oil
Hydnocarpus Laurifolia Seed Oil
Magnolol, Honokiol
Sodium Hyaluronate
Tocopherol (mixed), Beta-Sitosterol, Squalene
Application
Use body fluid No. 12 for:
daily body care after bath or shower
moisturizing dry and dehydrated body skin
moisturizing and restoring the skin after prolonged exposure to the sun, salty and chlorinated water
Warm up a small amount in your hands. Apply the fluid with massaging movements on moist or dry skin of the body. Use the fluid every day.
On dry areas of the elbows, knees and feet put the fluid in 2-3 layers.
When you first receive your airless pump bottle, pump the top a few times and your product should start dispensing normally. Some bottles may take up to 10-30 pumps.  If you're not getting any product after pumps, we recommend priming the pump. There is a disk that pushes the product to the top which can become stuck, and you may need to bang the bottom of the bottle 3-4 times on a flat-hard surface to loosen the disk, then hold your bottle upside-down and gently tap the top of the bottle against a flat surface. This should get the product moving.