Open hours
Mon - Fri: 9.00 - 19.00
Sat - Sun: day off
Shipping
Courier (Minsk)
Pick up from store (Minsk)
Belarus Post Tracking
EMS
Product Description
Dry Skin
Rose Water & Macadamia Oil

Моделирует овал лица • Разглаживает морщины •
Возвращает увлажненность

---

This smoothing and moisturizing day cream for dry mature skin contains rose water to effectively slow skin ageing processes and reduce wrinkles by stimulating the synthesis of elastin and hyaluronic acid.
Contains a complex of plant oils and extracts with an intensive regenerative and nourishing effect. The active components of the cream acts as wrinkle filler, stimulates cell regeneration and enhances the dermo-epidermal junction. Tightens facial contours.
Your Reviews
Ольга
Skin type: нормальный
Age: 39
Татьяна
Skin type: нормальный
Age: 34
Main Ingredients
Calcium Ketogluconate
Patented active inredient STIMULHYAL©, Laboratory SOLIANCE (France).
This is acalcium complex, a natural molecule extracted during the fermentation process of lactic cultures. This complex with great anti-wrinkle and moisturizing properties stimulates the endogenous production of hyaluronic acid ( ca.95,7%) and elastin (ca.35,8%), that increasing the biomechanical properties, especially the elasticity of the skin.
Disodium Acetyl Glucosamine Phosphate
Patented active inredient NOV HYAL®, Laboratory INDUCHEM (Switzerland). NovHyal® Biotech G is a unique source of skin building block, a natural precursor of HA, which feeds the cutaneous cells, stimulates their regeneration and supports the production of Glycosaminoglycans (GAGs) at the epidermic and dermic level. Using NovHyal® Biotech G, skin is resourced for a unique and deep rejuvenating effect. It acts likewise hyaluronic acid injections.
Hyalurospheres PF
Hyalusphere™ is a potent anti-wrinkle active ingredient that offers a youthful, smooth look within 1 hour and lasts for 6 hours. Hyaluronic Filling Spheres™ are based on the use of an hygroscopic material to make a sphere. It contains HA with a high molecular weight /1.4 Mn Da/. This HA has been encapsulated in multilammelar Hyaluspheres enriched also with vitamin E, antioxidant. Hyalurospheres filled with HA and vit E help to reach optimal penetration of HA in the skin and also ensure long lasting release of HA into the skin to moisturize and fill in wrinkles.
Hyaluronic Acids boosts moisture for skin that is hydrated and reenergized, helps to reduce lines and wrinkles weil encreasing skin elasticity. It is tolerated well by the skin, does not cause allergic reactions and irritations. It is ideal for use in anti-wrinkle products, eye contour and lip contour serums, face resculpting creams, and lip plumping care.
Macadamia Integrifolia Seed Oil
Macadamia Nut Oil is cold pressed form the nut of Macadamia integrifolia trees. Macadamia Nut Oil, Macadamia integrifolia, has one of the highest sources of the essential fatty acid, palmitoleic acid, found in animal oils he absolute best, plant alternative, to animal based oils, this is the oil of choice to replace the activity of Mink Oil, and even Shark Liver Oil. Macadamia Nut Oil is excellent in hair care. It eliminates flaking and moisturizes fragile, damaged, dry skin.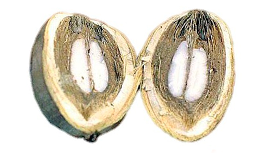 Orbignya Oleifera Seed Oil
Babassu oil is obtained from babassu plant, brazilian palm tree. It is creamy white oil which has similar properties to coconut oil. Babassu oil is one of the best emollients for all skin types. It soothes, moisturizes dry skin. Since it contains Vitamin E, it has antioxidant properties. It also has anti-inflammatory properties. For instance it is used for dry skin as well as for oily scalps and light inflammations or acne due to its antimicrobial and cooling effects.
Oryza Sativa (Rice) Bran Oil
Rice bran oil is extracted from the germ as well as the husk of rice. Skin benefits of rice bran oil are largely attributed to the high level of vitamin E, vitamin B, omega-9, a rich array of fatty acids. In addition, it contains a rich source of antioxidants, such as beta-carotene, CoQ10, and lycopene, that can shield skin from environmental and internal stressors.
The compound gamma Oryzanol present in rice bran oil is considered to be more potent antioxidant then vitamin E. Rice Bran oil is a good source of Ferulic Acid , that is a phytochemical with high antioxidant activities. It helps neutralise free radicals and prevent oxidative stress in the body and skin. Beside the antioxidant activities, Ferulic Acid also has UV protecting and anti-inflammatory properties. It helps prevent UV induced skin damage and reduce skin sensitivity. Ferulic acid also increases the stability of Vitamins C and E, preventing oxidization and maintaining the efficacy of these powerful vitamins.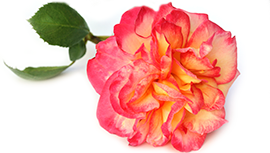 Rosa Damascena Flower Water
It is made from fresh Rose Damascena petals by direct steam distillation.Stimulates cellular renovation, increases skin elasticity, evens out skin tone and prevents pigmentation of mature skin. It has a pronounced smell of roses.
Sodium Hyaluronate (High-molecular)
High-molecular-weight-HA Sodium Hyaluronate is the salt form of Hyaluronic Acid . High-molecular-weight-HA (>500 kDa) is an excellent surface hydrator, skin protectant, that can hold up to 1,000 times its own weight in water. It can act as an osmotic pump helping water-soluble actives to penetrate deeper into the skin. Smoothes the skin, boosts the tissue regeneration without scarring, prevents oxygen free radical damage.
INCI:
Aqua, Rosa Damascena Flower Water, Macadamia Integrifolia Seed Oil, Cetearyl Olivаte (and) Sorbitan Olivate, Oryza Sativa Bran Oil, Orbignya Oleifera Seed Oil, Sucrose Palmitate (and) Tocopheryl Acetate (and) Gliceryl Linoleate (and) Sodium Hyaluronate, Squalane, Butyrospermum Parkii Butter, Theobroma Grandiflorum Seed Butter, Betaine, Сetearyl Alcohol, Simmondsia Chinensis Seed Oil, Lonicera Caprifolium (Honeysuckle) Flower Extract (and) Lonicera Japonica (Honeysuckle) Flower Extract, Ricinus Communis (Castor) Oil, Sodium Hyaluronate, Calcium Ketogluconate, Disodium Acetyl Glucosamine Phosphate, Lactic Acid, Juniperus Extract, Zingiber Officinalis Extract, Mentha Piperita Extract, Amaranthus Cruentus Extract, Aloe Arborescens L. Extract, Malus Domestica Extract, Vitis Vinifera Extract, Echinacea Purpurea Extract, Arctium Tomentosum Extract, Salvia Officinalis Extract, Tocopherol (mixed), Beta-Sitosterol, Betula Pubescens Extract, Melilótus Extract.
Active Ingredients
Oryza Sativa Bran Oil
Sodium Hyaluronate (incapsulated)
Calcium Ketogluconate
Disodium Acetyl Glucosamine Phosphate
Sodium Hyaluronate (high-molecular)
Malus Domestica Extract
Tocopherol (mixed), Beta-Sitosterol
Betula Pubescens Extract
Application
Apply the cream on cleansed face with patting movements.
To prevent stretching and damage to the skin, apply the cream along the massage lines. For this:
Apply a small portion of the cream on the nose bridge, nose and chin.
Divide the cream from the nose bridge to the hairline and from the nose bridge to the temples.
Spread the cream from nose to ear lobe with patting movements.
Spread the cream from the top of the upper lip to the ear lobe and from the chin to the ear lobe.
Do not forget about the neck and decollete -  the skin in these places also need your care.
As a base for make-up, apply the cream for 20-30 minutes before makeup.
In the cold season, put the cream at least in 30 minutes before going outside.
When you first receive your airless pump bottle, pump the top a few times and your product should start dispensing normally. Some bottles may take up to 10-30 pumps.  If you're not getting any product after pumps, we recommend priming the pump. There is a disk that pushes the product to the top which can become stuck, and you may need to bang the bottom of the bottle 3-4 times on a flat-hard surface to loosen the disk, then hold your bottle upside-down and gently tap the top of the bottle against a flat surface. This should get the product moving.