Open hours
Mon - Fri: 9.00 - 19.00
Sat - Sun: day off
Shipping
Courier (Minsk)
BelPost Int.
Pick up from store (Minsk)
Belarus Post Tracking
EMS
Product Description
Mature Skin
Evening Primrose & Jojoba Oils
Tightens jowls • Provides complex care • 

Intensively nourishes



---
This active night cream with a powerful anti-ageing effect stimulates natural rejuvenation processes and corrects the skin complexion. Evening primrose oil and hippophae rhamnoides oil keep the skin soft and elastic.
Patented french active components gently normalize the synthesis of hyaluronic acid, elastin, and aquaporin-3 and reduce expression lines.
Your Reviews
Skin type: комбинорованная
Age: 39
Оксана
Skin type: Комбинорованная
Age: 46
Main Ingredients
Astrocaryum Murumuru Seed Butter
Murumuru Butter is obtained from the palm Astrocaryum murumuru. The butter is obtained by the hydraulic cold pressing of the seeds of the fruits of the Murumuru Palm. It is a very stable butter which adds to its popularity and usefulness in so many applications, from cosmetics, to hair and skin care and more. Prevents drying of the skin due to its humectant and moisture binding properties. The butter has been found to possess anti-inflammatory ,antimicrobial and antifungal properties.
Betaine
Betaine is a naturally derived ingredient, an amino acid.  Also known as Trimethylglycine or glycinebetaine. It is obtained from the process of making sugar out of sugar beets. Being an osmolyte, its structure allows to attract water and help maintain cell water balance. Betaine reduces the ability of water molecules to solvate proteins, thus stabilizing the native protein structures.  It primarily functions as a humectant and anti-irritant in cosmetic products, is prone to hydrogen bonding. It is identified as anti-melanogenic agent. Accumulated evidence has shown that betaine has anti-inflammatory functions in numerous diseases.
Butyrospermum Parkii Butter (Shea)
The wide range of ingredients (oleic, linoleic, and stearic acids, antioxidants, vitamins) in shea butter regulates the moisture balance of the skin naturally and moisturises the skin, soothing and smoothing. Shea butter helps repair the skin and is an effective remedy for dark spots, wrinkles, stretch marks and sunburn. Its healing properties help treat minor burns, small wounds and insect bites. The lipid barrier of the cornea is strengthened, making shea butter ideal for the care of dry, atopic and damaged skin.
Calcium Ketogluconate
Patented active inredient STIMULHYAL©, Laboratory SOLIANCE (France).
This is acalcium complex, a natural molecule extracted during the fermentation process of lactic cultures. This complex with great anti-wrinkle and moisturizing properties stimulates the endogenous production of hyaluronic acid ( ca.95,7%) and elastin (ca.35,8%), that increasing the biomechanical properties, especially the elasticity of the skin.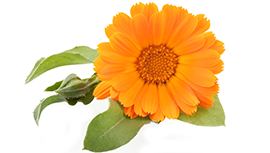 Calendula Officinalis Extract
It improves the skin regeneration und straightens the capillaries.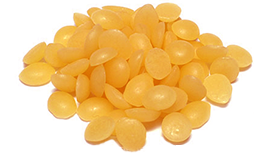 Candelilla Cerawax
Candelilla Cerawax, derived from candelilla plants, a small succulent that grows in bunche It is used as a thickening agent and emollient. It has anti-inflammatory and anti-bacterial properties.
Cetearyl Olivаte (and) Sorbitan Olivate
It is obtained from the original olive oil by esterification of its fatty acid groups and combined with sorbitol and cetearyl alcohol. It is a non-ionic and mild emulsifier. It is a cutting-edge oil-in water emulsion stabilizing agent and liquid crystal promoter lamellar liquid that actually reorganizes emulsion structure on a microscopic level, improving product performance, texture and feel. Ist combination of fatty acids that are chemically similar to the composition of the hy drolipidic film of the skin.

It has the ability to generate liquid crystal structures, making it an ideal biomimetic ingredient in terms of composition and structure. The distinct lamellar liquid crystal structure is remarkably similar to the skin's own natural lipid structure, creating an excellent delivery system that provides superior hydrating effects due to the high water content of the liquid crystalline structure that forms when in contact with the skin.
Evening Primrose Oil
Evening primrose oil is the oil from the seed of the evening primrose plant. It is rich on essential fatty acid content. Evening primrose oil is highly concentrated in Gamma Linoleic Acid (GLA) is which an omega 6 fatty acid. This nutrient is crucial for moisturized, clear, bright and healthy skin. Evening primrose oil is best known for its hormone-balancing properties, it visibly lightens hyperpigmentation in addition to healing hormonal acne. When used in hair, Evening Primrose Carrier Oil is known to hydrate and nourish the scalp to fortify the strands and soothe itchiness, dryness, and inflammation, thus preventing or reducing hair loss.
Glycerin
Glycerin is used in skincare as an emollient, slip agent, and humectant that absorbs moisture from the air and draws it into the skin. Moisturizes and restores skin, is necessary for healthy skin, encourages skin cell growth and regeneration.
Guar Gum (Cyamopsis Tetragonoloba Gum)
Guar gum is a polysaccharide from the Indian cluster bean (Cyanopsis tetragonoloba), a polymer of galactose and mannose.  Guar gum acts as a thickener, emulsifier, stabilizer in cosmetic formulations. It can form a "free breathing" film on hair and skin, that prevents water loss. As a conditioner, it will make skin smooth and soft.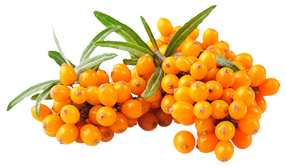 Hippophae Rhamnoides (Sea Buckthorn) Oil
Seabuckthorn Pulp Oil is obtained from the berries of the sea buckthorn plant (Hippophae rhamnoides L.), which belongs to the oleaster family (Elaeagnaceae). They can also be applied to acne, rosacea and psoriasis. Sea buckthorn oils work wonders on the skin. Sea buckthorn seed oil is high in Omega 3 and antioxidants. its unique unsaturated fatty acids, such as palmitooleic acid (omega-7) and gamma-linolenic acid (omega-6), give sea-buckthorn oil skin regeneration and repair properties. Since this oil is a rich in fatty acids, it's great for moisturizing the skin. Because of its antioxidant content, it can also be good for dark spots on the skin and wrinkles.
Hydrolyzed Beta Glucan
Patented green compound HYDREIS© of the laboratory SOLIANCE (France) It is a polysaccharide sugar derived from yeast or oats. It has some antioxidant properties and is a skin-soothing agent. Beta-glucan is considered as an excellent ingredient for improving the look of redness and other signs of sensitive skin.

Hydreïs is obtained by selective hydrolysis of an exopolysaccaride (EPS) able to maintain organic stocks and water content. It stimulats the synthesis of filaggrin, natural precursor of the natural moisturizing factors (NMF).   Contributes to the synthesis of aquaporin-3, essential channels for water homeostasis. Hydreïs efficiently restores skin barrier function.
Inulin (and) Yogurt Powder
Patented active inredient of the Laboratory Givaudan (France). Yogurtene® Balance combines the skin benefits of yogurt with the prebiotic activity of Inulin, a vegetable fructose polysaccharide derived from chicory. Yogurtene® Balance reduces the growth of pathogenic bacteria in favour of friendly microorganisms naturally present on the epidermis. It has no antibacterial properties and remains gentle for the skin, regulates the production of sebum. It also provides the skin with all the benefits of yogurt: non-hydrolysed proteins, lactose, vitamins and minerals.
Juglans Regia Extract
It is a natural preservative. Known for his antimicrobial, anti-inflammatory, fungicidal effect.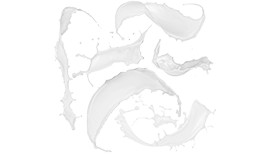 Lactic Acid
Rosehip oil is pressed from the fruit and seeds of the rose plant. Rosehip oil contains a wealth of essential fatty acids, including linoleic and linolenic acid. Fatty acids help to keep cell walls strong so that they don't lose water. Rosehip oil is loaded with skin-nourishing vitamins, phenols and antioxidants. It has been shown to have antiviral, antibacterial, and antifungal properties.This oil moisturizes, calms and repears the skin.
Lonicera Caprifolium (Honeysuckle) Flower Extract or Lonicera Japonica (Honeysuckle) Flower Extract
This extract is known to optimize the metabolic processes in the skin, to strengthen the capillaries, to eliminate the itching and irritation. It has pronounced anti-inflammatory and deodorizing activities. Honeysuckle extract is a natural, plant-based preservative that is strongly anti-bacterial and anti-viral. It works to prevent fungal and bacterial growth in water based products, it is used as natural preservative in green cosmetics.
Macadamia Integrifolia Seed Oil
Macadamia Nut Oil is cold pressed form the nut of Macadamia integrifolia trees. Macadamia Nut Oil, Macadamia integrifolia, has one of the highest sources of the essential fatty acid, palmitoleic acid, found in animal oils he absolute best, plant alternative, to animal based oils, this is the oil of choice to replace the activity of Mink Oil, and even Shark Liver Oil. Macadamia Nut Oil is excellent in hair care. It eliminates flaking and moisturizes fragile, damaged, dry skin.
Oryza Sativa (Rice) Bran Oil
Rice bran oil is extracted from the germ as well as the husk of rice. Skin benefits of rice bran oil are largely attributed to the high level of vitamin E, vitamin B, omega-9, a rich array of fatty acids. In addition, it contains a rich source of antioxidants, such as beta-carotene, CoQ10, and lycopene, that can shield skin from environmental and internal stressors.
The compound gamma Oryzanol present in rice bran oil is considered to be more potent antioxidant then vitamin E. Rice Bran oil is a good source of Ferulic Acid , that is a phytochemical with high antioxidant activities. It helps neutralise free radicals and prevent oxidative stress in the body and skin. Beside the antioxidant activities, Ferulic Acid also has UV protecting and anti-inflammatory properties. It helps prevent UV induced skin damage and reduce skin sensitivity. Ferulic acid also increases the stability of Vitamins C and E, preventing oxidization and maintaining the efficacy of these powerful vitamins.
Plaukuotojo lakišiaus ekstraktas medvilnės sėklų, palmių ir sėmenų aliejuose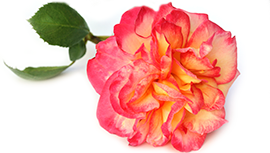 Rosa Damascena Flower Water
It is made from fresh Rose Damascena petals by direct steam distillation.Stimulates cellular renovation, increases skin elasticity, evens out skin tone and prevents pigmentation of mature skin. It has a pronounced smell of roses.
Salvia Officinalis Extract
Due to its bactericidal and bacteriostatic properties it is commonly used in cosmetics for sensitive, baby skin and in medical cosmetics. It is reported to have antibiotic, antihypertensive, anti-inflammatory, antioxidant, astringent, antispasmodic, estrogenic and hypoglycemic properties. Therefore it act reducing inflammation and regulating sebum production. The extract has a relaxing and calming effect on the state of the nervous system and muscles, reducing stress accumulated during the day.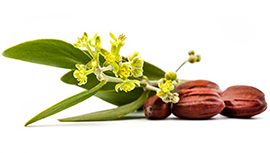 Simmondsia Chinensis Seed Oil
It is the liquid that comes from the seed of the Simmondsia chinensis (jojoba) plant, it's actually a liquid plant wax. The most notable benefits of jojoba oil include its ability to moisturize the hair, prevent hair loss, reduce inflammation, prevent acne, soothe sunburn, rejuvenate the skin, eliminate dandruff, fight free radical damage, boost the immune system, and speed up the healing process. It can attack the underlying fungal, viral or bacterial infection and neutralize it quickly. Also jojoba oil benefit is that it plays the role of sebum and moisturizes our skin and hair when our body stops doing it naturally Jojoba oil removes sticky buildup or excess oil, too; it keeps your oil levels balanced. So, jojoba oil works as a protectant and cleanser.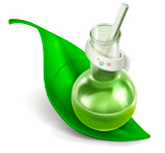 Squalene
Squalene are natural components of human sebum, a mixture of lipids produced by glands in the skin. It is used in cosmetics to reduce trans-epidermal water loss (TEWL) or prevent moisture loss, and to restore the skin's suppleness and flexibility. It reducees the oxidative damage to the skin due to exposure to UV light and prevents pigmentation.
Theobroma Grandiflorum Seed Butter (Cupuacu Butter)
Cupuacu Butter comes from a cupuacu fruit tree of the chocolate family. Cupuacu promotes smoothness and softness to the hair and skin increasing the natural moisture and elasticity. The superfruit has a documented water-retention capacity of 240 percent its own weight! The nutrients rich butter comforts and soothes irritations, stimulates rejuvenation, reduces fine lines and wrinkles, provides antioxidant action and acts as natural suncreen by absorbing harmful UVA/UVB rays.
Tocopherol (mixed), Beta-Sitosterol
Tocopherols are another group of chemicals that make up the vitamin E family. Tocotrienols target specific free radicals and sources of inflammation, however. Applied to skin, it is considered a good moisturizing and skin-soothing ingredient. Beta-Sitosterol ia a fatty acid-type ingredient derived from plants. Beta-sitosterol occurs naturally in many fruits, vegetables, nuts, and seeds. It is similar to cholesterol, which occurs naturally in skin. It Improves an epitelization, ptotecks from UV-rays.
Water
Xanthan Gum
Xanthan gum is a polysaccharide with many industrial uses, which is made by mixing fermented sugars. It is used as a stabiliser, emulsifier, thickener, suspending agent and bodying agent. Xanthan gum exhibits high viscosity at low concentrations, little change in viscosity at varying temperatures, and excellent stability over a wide pH range.It improves cream texture und moisturizes the skin.
INCI:
Aqua, Rosa Damascena Flower Water, Macadamia Integrifolia Seed Oil, Cetearyl Olivаte (and) Sorbitan Olivate, Glycerin, Theobroma Grandiflorum Seed Butter, Oryza Sativa Bran Oil, Bidens Pilosa Extract (and) Elaeis Guineensis (Palm) Oil (and) Gossypium Herbaceum (Cotton) Seed Oil (and) Linum Usitatissimum (LinSeed) Seed Oil, Betaine, Butyrospermum Parkii Butter, Evening Primrose Oil, Simmondsia Chinensis Seed Oil, Hydrolyzed Beta-Glucan, Lonicera Caprifolium (Honeysuckle) Flower Extract (and) Lonicera Japonica (Honeysuckle) Flower Extract, Inulin (and) Yogurt Powder, Candelilla Cera, Hippophae Rhamnoides (Sea Buckthorn Pulp) Oil, Calcium Ketogluconate, Astrocaryum Murumuru Seed Butter, Lactic Acid, Tocopherol (mixed), Beta-Sitosterol, Squalene, Cyamopsis Tetragonoloba Gum (and) Xanthan Gum, Salvia Officinalis Extract, Juglans Regia Extract, Calendula Officinalis Extract.
Active Ingredients
Theobroma Grandiflorum Seed Butter,
Bidens Pilosa Extract (and) Elaeis Guineensis (Palm) Oil (and) Gossypium Herbaceum (Cotton) Seed Oil (and) Linum Usitatissimum (LinSeed) Seed Oil
Betaine
Evening Primrose Oil
Hydrolyzed Beta-Glucan
Inulin (and) Yogurt Powder
Calcium Ketogluconate
Hippophae Rhamnoides (Sea Buckthorn Pulp) Oil
Astrocaryum Murumuru Seed Butter
Tocopherol (mixed), Beta-Sitosterol, Squalene
Application
Apply the cream on cleansed face with patting movements.
To prevent stretching and damage to the skin, apply the cream along the massage lines. For this:
Apply a small portion of the cream on the nose bridge, nose and chin.
Divide the cream from the nose bridge to the hairline and from the nose bridge to the temples.
Spread the cream from nose to ear lobe with patting movements.
Spread the cream from the top of the upper lip to the ear lobe and from the chin to the ear lobe.
Do not forget about the neck and decollete - the skin in these places also need your care.
When you first receive your airless pump bottle, pump the top a few times and your product should start dispensing normally. Some bottles may take up to 10-30 pumps.  If you're not getting any product after pumps, we recommend priming the pump. There is a disk that pushes the product to the top which can become stuck, and you may need to bang the bottom of the bottle 3-4 times on a flat-hard surface to loosen the disk, then hold your bottle upside-down and gently tap the top of the bottle against a flat surface. This should get the product moving.