Open hours
Mon - Fri: 9.00 - 19.00
Sat - Sun: day off
Shipping
BelPost Int.
Courier (Minsk)
Pick up from store (Minsk)
Belarus Post Tracking
EMS
Product Description
Alle Hauttypen
Rose Flower Water & Sodium Hyaluronate

Intensively moisturizes • Improves elasticity • Reduces environmental impacts
---
This toner balances your skin's pH level. Water retention properties of the hyaluronic acid sodium salt, hydrolyzed beta-glucan and red algae extract prevent loss of moisture and regulate water homeostasis of the skin. Rose flower water shows anti-inflammatory effect, calms your skin and restores its elasticity.
Your Reviews
Татьяна
Skin type: Комбинированная
Age: 38
Дудко Светлана Владимировна
Skin type: Нормальная
Age: 26
Main Ingredients
Chamomilla Recutita Flower Water (Anthemis Nobilis Flower Water)
It is an aqueous solution of the steam distillate obtained from the flowers of Chamomilla recutita.It is one of the most powerful anti-inflammatory, antibacterial and antiseptic agents. It is often used in skin care formulations for sensitive, baby skin.
Chondrus Crispus Extract (Irish Moss)
Irish Moss Extract is a water soluble extract produced from the algae Chondrus crispus .It contain Carrageenin  a polysaccharide, that is used as a gelling, emulsifying and thickening agent. It is known for its ability to protect against UV rays, making it especially useful in the development of sun screen . It is used in cosmetics as a protective barrier against aggressiv factors, as "second skin".
Hamamelis Virginiana Leaf Water
The distillate created from the leaves of the hazelnut-bush-like-magic-tree commonly called Witch Hazel. The leaves contain active components with anti-oxydant, anti-inflammatory and anti-bacterial properties. Good for sensitive and acne prone skin, strengthens the capillaries.
Hydrolyzed Beta Glucan
Patented green compound HYDREIS© of the laboratory SOLIANCE (France) It is a polysaccharide sugar derived from yeast or oats. It has some antioxidant properties and is a skin-soothing agent. Beta-glucan is considered as an excellent ingredient for improving the look of redness and other signs of sensitive skin.

Hydreïs is obtained by selective hydrolysis of an exopolysaccaride (EPS) able to maintain organic stocks and water content. It stimulats the synthesis of filaggrin, natural precursor of the natural moisturizing factors (NMF).   Contributes to the synthesis of aquaporin-3, essential channels for water homeostasis. Hydreïs efficiently restores skin barrier function.
Magnesium Aspartate, Zinc Gluconate, Copper Gluconate
Patented mineral compound SEPITONIC M3© of the Laboratory SEPPIC (France) SEPITONIC™ M3.0 is a multimineral active chrono energizer (zinc, copper, magnesium synergy) for skins.
The activity of SEPITONIC™M3  results from the synergy between copper, zinc and magnesium. It is a active ingredient booster, has a radical scavenging effect to inhibit the cellular free radical formation. It stimulates cell metabolism by activating the cells' respiratory processes within the mitochondria. This cycle results in the synthesis of ATP, the cells' energy source. The combination of an inorganic cation and an organic anion (L-aspartate and gluconic acid) allows the former to be carried more effectively to their targets.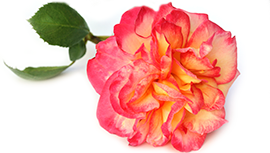 Rosa Damascena Flower Water
It is made from fresh Rose Damascena petals by direct steam distillation.Stimulates cellular renovation, increases skin elasticity, evens out skin tone and prevents pigmentation of mature skin. It has a pronounced smell of roses.
Sodium Hyaluronate (High-molecular)
High-molecular-weight-HA Sodium Hyaluronate is the salt form of Hyaluronic Acid . High-molecular-weight-HA (>500 kDa) is an excellent surface hydrator, skin protectant, that can hold up to 1,000 times its own weight in water. It can act as an osmotic pump helping water-soluble actives to penetrate deeper into the skin. Smoothes the skin, boosts the tissue regeneration without scarring, prevents oxygen free radical damage.
INCI:
Aqua, Rosa Damascena Flower Water, Anthemis Nobilis Flower Water, Hamamelis Virginiana Leaf Water, Magnesium Aspartate, Zinc Gluconate, Copper Gluconate, Hydrolyzed Beta-Glucan, Chondrus Crispus Extract, Sodium Hyaluronate, Lonicera Caprifolium (Honeysuckle) Flower Extract (and) Lonicera Japonica (Honeysuckle) Flower Extract, Lactic Acid, Glycerin.
Active Ingredients
Rosa Damascena Flower Water
Anthemis Nobilis Flower Water
Hamamelis Virginiana Leaf Water
Magnesium Aspartate, Zinc Gluconate, Copper Gluconate
Hydrolyzed Beta-Glucan
Chondrus Crispus Extract
Sodium Hyaluronate
Application
It is recommended to use the toner for normal, dry and dehydrated skin of the face and body.
To restore the normal acidity of the skin after cleansing, spray the toner from a distance of 10-15 cm onto the skin of the face and body.
To cleanse dry skin, moisten a cotton pad abundantly and gently wipe the skin along the massage lines.
For moisturizing and antioxidant protection, spray the toner 5-6 times a day.
Does not require rinsing.
Can be sprayed on the top of decorative cosmetics.
Avoid contact with eyes.