Open hours
Mon - Fri: 9.00 - 19.00
Sat - Sun: day off
Shipping
BelPost Int.
Courier (Minsk)
Pick up from store (Minsk)
Belarus Post Tracking
EMS
Product Description
All Skin Types
Green Clay, Inulin & Gluconolactone
Cleanses • Mattifies • Maintains skin microbiota balance • Reduces acne
---
Clay mask with prebiotics joins the cleansing properties of green clay with the moisturizing effect of betaine and hyaluronic acid and the nutritional properties of the prebiotic complex of yogurt and inulin with the anti-acne activity of gluconolactone.
Green clay is unique in its ability to neutralize xenobiotics and toxins in the skin, to nourish the skin with vital minerals and to normalize the sebum production. Inulin and yogurt powder maintain the balance of skin microbiota and eliminate the negative effects of the preservatives in cosmetics. The medicinal herbs extracts have a cleansing, calming and regenerating effect, helping to reverse the signs of aging.
Your Reviews
Ксения
Skin type: Комбинированная, проблемная
Age: 27
Ирина
Skin type: комбинированная
Age: 24
Main Ingredients
Acacia Senegal Gum
Due to the excellent film-forming and adhesive properties, the resin from the Acacia tree is often used as a natural glue or emulsifier for the production of foodstuff, beverage, sweets and cosmetic industry. It has ideal stabilization and suspension properties for beverages or beverage emulsions, cosmetics, or other emulsions. The main constituent of gum arabic is arabinogalactan, a biopolymer consisting of arabinose and galactose monosaccharides. The gum is rich in magnesium, calcium and potassium salts. It displayes anti-inflammatory und wound healing activity. Solubility and low viscosity emulsion properties have facilitated the use of GA as an encapsulating agent for retention and protection of chemically reactive and volatile flavoring.
Betaine
Betaine is a naturally derived ingredient, an amino acid.  Also known as Trimethylglycine or glycinebetaine. It is obtained from the process of making sugar out of sugar beets. Being an osmolyte, its structure allows to attract water and help maintain cell water balance. Betaine reduces the ability of water molecules to solvate proteins, thus stabilizing the native protein structures.  It primarily functions as a humectant and anti-irritant in cosmetic products, is prone to hydrogen bonding. It is identified as anti-melanogenic agent. Accumulated evidence has shown that betaine has anti-inflammatory functions in numerous diseases.
Gluconolactone
Gluconolactone is white crystalline powder derived from gluconic acid received  from vegetable raw materials. Gluconic acid, found abundantly in plant, honey and wine, is a mild organic acid derived from glucose by a simple oxidation reaction. It's a polyhydroxy acid (PHA), that is often referred to as next generation AHA. It gently lifts off dead skin cells form the skin surface making skin smooth and even. In the long term it provides anti-aging benefits. It has comparable skin benefits to AHAs but without the irritation as a side effect.
A comparative study of gluconolactone versus benzoyl peroxide in the treatment of acne. The results of this study showed that both gluconolactone and benzoyl peroxide had a significant effect in improving patients' acne by reducing the number of lesions (inflamed and non-inflamed). Furthermore, fewer side-effects were experienced by patients treated with gluconolactone when compared with benzoyl peroxide.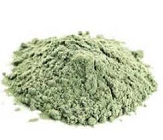 Green Illite Clay
Green clay, also known as illite, is an organic material comprised of a host of essential minerals, iron oxides, and decomposed plant material such as kelp and seaweed. The mineral content of French green clay is extraordinary, including: magnesium, calcium, potassium, zinc, silicon, selenium, iron, copper, and cobalt. Because of its vast absorbent properties It is used commonly for cleaning and detox, to clear problem skin and heal blemishes, to tighten pores, to exfoliate dead skin, and to reveal a smoother, fresher complexion. Illite is known to boost circulation, reduce inflammation, facilitate the body's reparation of tissues and cells, and promote the elimination of toxins.
Hypericum Perforatum Extract
In cosmetics it is known as a regenerating, anti-inflammatory and antiseptic agent. It is used for fatty and oily skin formulations.
Inulin (and) Yogurt Powder
Patented active inredient of the Laboratory Givaudan (France). Yogurtene® Balance combines the skin benefits of yogurt with the prebiotic activity of Inulin, a vegetable fructose polysaccharide derived from chicory. Yogurtene® Balance reduces the growth of pathogenic bacteria in favour of friendly microorganisms naturally present on the epidermis. It has no antibacterial properties and remains gentle for the skin, regulates the production of sebum. It also provides the skin with all the benefits of yogurt: non-hydrolysed proteins, lactose, vitamins and minerals.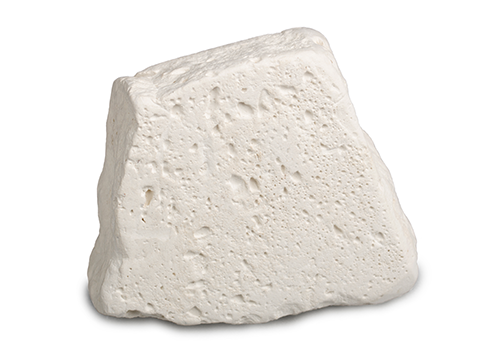 Kaolin
Kaolin is a natural clay that is used in cosmetics and personal care products to cleanse and exfoliate the skin, as well as add absorbency, texture to products. Kaolin is used to absorb excess oil from the skin's surface, to reduce fat shine. It can also draw out oil, dirt, and other impurities from the pores, narrowing them. This is why kaolin is a popular ingredient in clay masks for oily and acne prone skin. Kaolin also has anti-inflammatory properties, which can help reduce redness and swelling around existing blemishes. It acts also stimulating the collagen synthesis, firming the skin, exerting significant anti-ageing affects on skin.
Montmorillonite
Montmorillonite clay is a natural ingredient the primary component of a volcanic ash known as betonite, which has been deposited into inland sea waters. Montmorillonite is a natural source of minerals. It has been reported to contain at least 67 different minerals, including calcium, iron, magnesium, potassium, and manganese, as well as necessary trace elements. Montmorillonite clay also acts as a detoxifying agent, by attracting and binding with unwanted wastes and toxins, heavy metal salts, radionuclides and eliminating them from the body.
Sodium Hyaluronate (High-molecular)
High-molecular-weight-HA Sodium Hyaluronate is the salt form of Hyaluronic Acid . High-molecular-weight-HA (>500 kDa) is an excellent surface hydrator, skin protectant, that can hold up to 1,000 times its own weight in water. It can act as an osmotic pump helping water-soluble actives to penetrate deeper into the skin. Smoothes the skin, boosts the tissue regeneration without scarring, prevents oxygen free radical damage.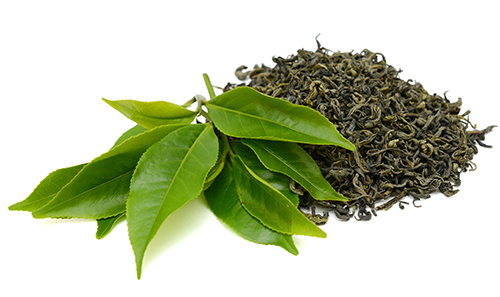 Thea Sinensis Extract
It shows good antioxidant and anti-inflammatory properties, protecting the cells from free radicals, preventing the breakdown of collagen and reducing the skin's UV damage. It's been shown to be an extremely effective treatment for reducing the redness and irritation associated with Rosacea.
Thymus Vulgaris Extract
Thyme leaf extract has antimicrobial properties, ideal for the care of acne. It is also used as a natural preservative.It is known to have pronounced tonifying, antibacterial and anti-inflammatory effects. It is used to clean the skin, to get rid inflammatory processes, to increase the complexion.сы.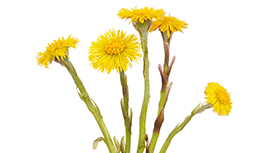 Tussilago Farfara Extract
Coltsfoot is commonly used to reduce inflammation. It also helps condition the skin and reduces the oxidative stress on it. Due to its anti-bacterial properties Coltsfoot is used as an anti-septic for all types of external wounds, including insect bites, it is suitable for oily and acne-prone skin.
Urtica Dioica Extract
Urtica Dioica (Nettle) ExtractNettle extracts have been used in cosmetics because of the many benefits of their topical application for skin health. It is known to provide regenerating, healing, stimulating, anti-inflammatory, vitaminizing effects. It enhances the cell metabolism in the skin, stimulates blood circulation. By blocking DHT production, nettle extract  prevents age-related hair loss in men and women. Nutrient rich nettle with fatty acids and minerals such as iron, magnesium and zinc nourishes the hair follicles to promote new hair growth, to protect against UV rays, to prevent and to eliminate dandruff.
Xanthan Gum
Xanthan gum is a polysaccharide with many industrial uses, which is made by mixing fermented sugars. It is used as a stabiliser, emulsifier, thickener, suspending agent and bodying agent. Xanthan gum exhibits high viscosity at low concentrations, little change in viscosity at varying temperatures, and excellent stability over a wide pH range.It improves cream texture und moisturizes the skin.
INCI:
Kaolin, Illite, Montmorillonite, Oryza Sativa Starch, Acacia Senegal Gum (and) Xanthan Gum, Betaine, Inulin (and) Yogurt Powder, Gluconolactone, Maltodextrin, Camellia Sinensis Leaf Extract, Sodium Hyaluronate, Hypericum Perforatum Extract, Tussilago Farfara Extract, Thymus Serpyllum Extract, Urtica Dioica Extract, Betulla Verrucosa Extract
Active Ingredients
Kaolin, Illite, Montmorillonite
Betaine
Inulin (and) Yogurt Powder
Gluconolactone
Sodium Hyaluronate
Application
Mix the content of the packet with 30 ml of warm water until the mixture has a smooth texture.

Apply the mask with a cosmetic brush or everyway over a cleansed face, neck and decolleté in a thick layer (2-3 mm), avoiding the eyes area.

Keep the mixture moist.

Avoid drying out by spraying the face with tonic or water if needed.

Wait 7-15 minutes and remove it with a damp warm cloth or cosmetic towel, rinse the residue with water, spray the skin with tonic and apply a Sativa face cream or a Sativa serum.
Contraindications:
Individual intolerance to ingredients.