Open hours
Mon - Fri: 9.00 - 19.00
Sat - Sun: day off
Shipping
Courier (Minsk)
BelPost Int.
Pick up from store (Minsk)
Belarus Post Tracking
EMS
Product Description
All Skin Types
Keratinase Enzyme
Instant smooth skin effect • Gentle enough for problem and sensitive skin • Can be used year-round • Slows down facial hair growth • Stimulates cell renewal
---
Enzyme peel powder is a gentle peeling treatment of the facial skin.
This treatment is formulated with the natural enzyme keratinase and softly removes dead skin cells. Keratinase disolves fibrous keratin, structural protein in epithelial tissues, accumulated in dead cells without irritating the skin and leading to redness and shelling. It affects only mature cells, while keeping the other skin structures like elastin and collagen not damaged. It is viable natural alternative to AHA-peels.
The peel powder is gentle enough for sensitive, dry and acne-prone skin. The water-activated formula works to rid skin of toxins and combat free radicals, soothing and smoothing skin, leaving it moisturized, reducing the appearance of wrinkles. It helps to tone, tighten the skin, boost cell regeneration, and reveal a glowing complexion.
The peeling powder is specifically formulated for patients with age spots or uneven texture, to slough off dead skin cells, to treat mature and acne-prone skin.
Your Reviews
Светлана
Skin type: Сухая
Age: 27
Ольга
Skin type: Комбинированная
Age: 33
Main Ingredients
Acacia Senegal Gum
Due to the excellent film-forming and adhesive properties, the resin from the Acacia tree is often used as a natural glue or emulsifier for the production of foodstuff, beverage, sweets and cosmetic industry. It has ideal stabilization and suspension properties for beverages or beverage emulsions, cosmetics, or other emulsions. The main constituent of gum arabic is arabinogalactan, a biopolymer consisting of arabinose and galactose monosaccharides. The gum is rich in magnesium, calcium and potassium salts. It displayes anti-inflammatory und wound healing activity. Solubility and low viscosity emulsion properties have facilitated the use of GA as an encapsulating agent for retention and protection of chemically reactive and volatile flavoring.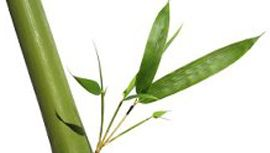 Bambusa Arundinacea Stem (Bamboo) Powder
Bamboo Powder product is very interesting for its natural richness in silica, an essential element for its remineralizing (cartilage), anti-acne, anti-wrinkles and anti-cellulite activityю Bamboo powder is known to contain various compounds, including flavones, glycosides, phenolic acids, and amino acids, which together provide a range of skin benefits. Its fine enough to offer a gentle feel on the skin, yet effective exfoliation.
Centaurea Cyanus Extract
Cornflower, also known as Bachelor's Button, is a delicate and beautiful blue flower native to Europe. In cosmetics, it mainly used as an anti-inflammatory, skin conditoning and biostimulating agent. It works as regenerating, smoothing, reducing wrinkles drug, especially in eye care products. It's rich in specifically flavonoids and polyphenols, including tannins. Tannins have astringent properties, making them excellent for minimizing the appearance of pores, reducing puffy eyes.
Keratinase
Keratinase is a particular class of extracellular proteolytic inducible enzyme with the capability of degrading insoluble substrates of keratin,  that represent a principle structural protein in  the epidermis. Keratinases are used in cosmetic industry for treatment of acne, calluses, keratinized and dry skin removal, treatment of psoriasis. It is a completely natural analogue of chemical peelings with AHA acids.
Macleaya Microcarpa Extract
It is traditional antiviral, anti-inflammatory, and insecticidal herb medicine widespread in China, North America, and Europe. It relieves irritation, and is active in the treatment of acne. Macleaya provide a source of bioactive compounds, primarily alkaloids as sanguinarine that has properties of preservative.
Maltodextrin
Maltodextrin is a polysaccharide and carbohydrate derived from rice, corn, or potato starch. It help bind other compounds and stabilize formulas. It is also used as a film former, flavor enhancering and suspending agent.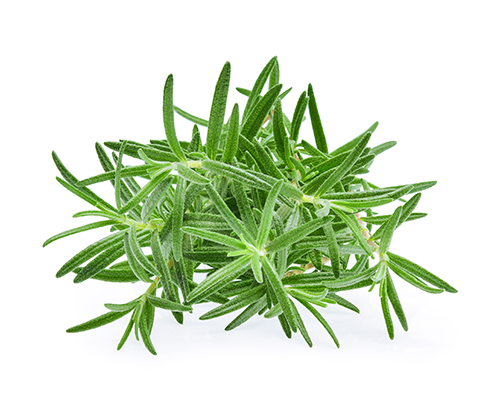 Rosmarinus Officinalis Leaf Extract
It has pronounced health benefits. Rosemary is known to reduce inflammation, is used to treat rheumatoid arthritis and muscle pain, to stimulate hair growth. It increases circulation and blood flow. As a potent antioxidant it prolongs the shelf life of cosmetic products.
Silica
Silica is a mineral found naturally in sandstone, clay, and granite, as well as in parts of plants and animals. Silica is the most common constituent of sand. Silica is a trace mineral that helps strengthen your body's connective tissues — muscles, tendons, hair, ligaments, nails, cartilage and bone In cosmetics it is used as a an abrasive, anticaking, opacifying agent . Due to its spherical particles silica doesn't only absorb sweat and oil, but prevent light reflection, and make the skin smooth and visually younger.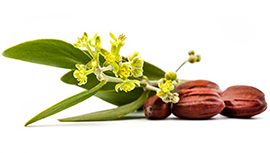 Simmondsia Chinensis Seed Oil
It is the liquid that comes from the seed of the Simmondsia chinensis (jojoba) plant, it's actually a liquid plant wax. The most notable benefits of jojoba oil include its ability to moisturize the hair, prevent hair loss, reduce inflammation, prevent acne, soothe sunburn, rejuvenate the skin, eliminate dandruff, fight free radical damage, boost the immune system, and speed up the healing process. It can attack the underlying fungal, viral or bacterial infection and neutralize it quickly. Also jojoba oil benefit is that it plays the role of sebum and moisturizes our skin and hair when our body stops doing it naturally Jojoba oil removes sticky buildup or excess oil, too; it keeps your oil levels balanced. So, jojoba oil works as a protectant and cleanser.
Sodium Hyaluronate (High-molecular)
High-molecular-weight-HA Sodium Hyaluronate is the salt form of Hyaluronic Acid . High-molecular-weight-HA (>500 kDa) is an excellent surface hydrator, skin protectant, that can hold up to 1,000 times its own weight in water. It can act as an osmotic pump helping water-soluble actives to penetrate deeper into the skin. Smoothes the skin, boosts the tissue regeneration without scarring, prevents oxygen free radical damage.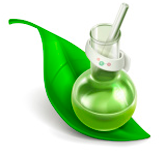 Sucrose
There is binding, thickening agent in skin formulations, functioning as a emulsifier and skin emollient.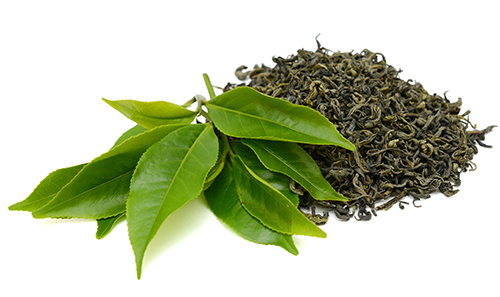 Thea Sinensis Extract
It shows good antioxidant and anti-inflammatory properties, protecting the cells from free radicals, preventing the breakdown of collagen and reducing the skin's UV damage. It's been shown to be an extremely effective treatment for reducing the redness and irritation associated with Rosacea.
Thymus Vulgaris Extract
Thyme leaf extract has antimicrobial properties, ideal for the care of acne. It is also used as a natural preservative.It is known to have pronounced tonifying, antibacterial and anti-inflammatory effects. It is used to clean the skin, to get rid inflammatory processes, to increase the complexion.сы.
Xanthan Gum
Xanthan gum is a polysaccharide with many industrial uses, which is made by mixing fermented sugars. It is used as a stabiliser, emulsifier, thickener, suspending agent and bodying agent. Xanthan gum exhibits high viscosity at low concentrations, little change in viscosity at varying temperatures, and excellent stability over a wide pH range.It improves cream texture und moisturizes the skin.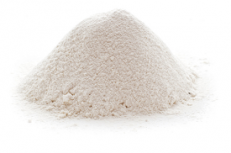 Целлюлоза
Целлюлоза немецкого производства, с сертификатом COSMOS. Быстро и легко биоразлагаема. Сделана из возобновляемыз источников. Мягкий наполнитель для скрабов и гоммажей. Нежные частички целлюлозы бережно массируют кожу и очищают ее от загрязнений и ороговевших чешуек, абсолютно не травмируя ее. Подходят для применения поврежденной и чувствительной коже.
INCI:
Cellulose, Acacia Senegal Gum (and) Xanthan Gum, Sucrose, Keratinase, Bambusa Arundinacea Stem Powder, Rosmarinus Officinalis (Rosemary) Leaf Extract, Maltodextrin, Camellia Sinensis Leaf Extract, Silica, Simmondsia Chinensis Seed Oil, Sodium Hyaluronate, Сеntaurea Cyanus Extract, Macleaya Microcarpa Extract, Thymus Vulgaris Extract.
Active Ingredients
Keratinase
Sodium Hyaluronate
Application
Mix a content of the packet with 15 ml of purified warm water until you get a smooth even paste .

Apply as a mask with a cosmetic brush or otherwise over a clean neck and face in a thick layer (up to 2mm) avoiding eyes area.

Leave on for 4-5 minutes.

Keep the mixture moist. Avoid drying out by spraying the face with tonic or water if needed.

Remove with a damp warm cloth or cosmetic towel, rinse the residue with water, spray the skin with Sativa tonic.

Apply a Sativa face cream or a Sativa serum
Contraindications: Individual intolerance to ingredients.
Precautions:
Do not use after treatement with chemical or mechanical irritants untill the skin fully recuperates.