Open hours
Mon - Fri: 9.00 - 19.00
Sat - Sun: day off
Shipping
Courier (Minsk)
BelPost Int.
Pick up from store (Minsk)
Belarus Post Tracking
EMS
Product Description
Sensitive Skin
Prebiotic & Sesame Oil
Gently Cleansing • Balances Skin Microbiome • Soothing
---
Delicate cleansing emulsion with plant cellulose microparticles dissolves excess sebum on the skin and in pores, gently cleansing the face.
Natural moisturizing ingredients and oils maintain the skin's natural protective barrier. The prebiotic, derived from the yacon root, normalizes the skin's microbiome, while strengthening its immune response, reducing irritations and redness.
Due to the anti-acne properties of gluconolactone, triethylcitrate and macleya extract, this cleansing milk can be used as part of your everyday routine for problem skin.
This product is suitable for everyone avoiding severe soaps and harsh cleansers.
Your Reviews
Настя
Skin type: Комбинированный
Age: 28
Main Ingredients
Betaine
Betaine is a naturally derived ingredient, an amino acid.  Also known as Trimethylglycine or glycinebetaine. It is obtained from the process of making sugar out of sugar beets. Being an osmolyte, its structure allows to attract water and help maintain cell water balance. Betaine reduces the ability of water molecules to solvate proteins, thus stabilizing the native protein structures.  It primarily functions as a humectant and anti-irritant in cosmetic products, is prone to hydrogen bonding. It is identified as anti-melanogenic agent. Accumulated evidence has shown that betaine has anti-inflammatory functions in numerous diseases.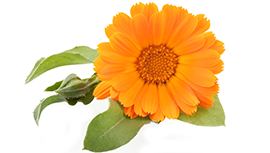 Calendula Officinalis Extract
It improves the skin regeneration und straightens the capillaries.
Cetearyl Olivаte (and) Sorbitan Olivate
It is obtained from the original olive oil by esterification of its fatty acid groups and combined with sorbitol and cetearyl alcohol. It is a non-ionic and mild emulsifier. It is a cutting-edge oil-in water emulsion stabilizing agent and liquid crystal promoter lamellar liquid that actually reorganizes emulsion structure on a microscopic level, improving product performance, texture and feel. Ist combination of fatty acids that are chemically similar to the composition of the hy drolipidic film of the skin.

It has the ability to generate liquid crystal structures, making it an ideal biomimetic ingredient in terms of composition and structure. The distinct lamellar liquid crystal structure is remarkably similar to the skin's own natural lipid structure, creating an excellent delivery system that provides superior hydrating effects due to the high water content of the liquid crystalline structure that forms when in contact with the skin.
Cocos Nucifera Oil
Extracted from the fresh fruit of the coconut palm, virgin and organic coconut oils are a world apart from the chemically refined, bleached and deodorised conventional type. Delicious and healthy to eat, virgin coconut oil is high in protective antioxidants and antibacterial fatty acids. Reduces the loss of transdermal water, recovering skin's moisture and freshness, and leaving it soft and hydrated. Coconut oil is perfect for repairing dry, damaged hair. n turn making it shiny and healthy.
Gluconolactone
Gluconolactone is white crystalline powder derived from gluconic acid received  from vegetable raw materials. Gluconic acid, found abundantly in plant, honey and wine, is a mild organic acid derived from glucose by a simple oxidation reaction. It's a polyhydroxy acid (PHA), that is often referred to as next generation AHA. It gently lifts off dead skin cells form the skin surface making skin smooth and even. In the long term it provides anti-aging benefits. It has comparable skin benefits to AHAs but without the irritation as a side effect.
A comparative study of gluconolactone versus benzoyl peroxide in the treatment of acne. The results of this study showed that both gluconolactone and benzoyl peroxide had a significant effect in improving patients' acne by reducing the number of lesions (inflamed and non-inflamed). Furthermore, fewer side-effects were experienced by patients treated with gluconolactone when compared with benzoyl peroxide.
Glycerin
Glycerin is used in skincare as an emollient, slip agent, and humectant that absorbs moisture from the air and draws it into the skin. Moisturizes and restores skin, is necessary for healthy skin, encourages skin cell growth and regeneration.
Guar Gum (Cyamopsis Tetragonoloba Gum)
Guar gum is a polysaccharide from the Indian cluster bean (Cyanopsis tetragonoloba), a polymer of galactose and mannose.  Guar gum acts as a thickener, emulsifier, stabilizer in cosmetic formulations. It can form a "free breathing" film on hair and skin, that prevents water loss. As a conditioner, it will make skin smooth and soft.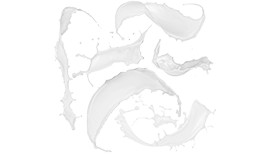 Lactic Acid
Rosehip oil is pressed from the fruit and seeds of the rose plant. Rosehip oil contains a wealth of essential fatty acids, including linoleic and linolenic acid. Fatty acids help to keep cell walls strong so that they don't lose water. Rosehip oil is loaded with skin-nourishing vitamins, phenols and antioxidants. It has been shown to have antiviral, antibacterial, and antifungal properties.This oil moisturizes, calms and repears the skin.
Lonicera Caprifolium (Honeysuckle) Flower Extract or Lonicera Japonica (Honeysuckle) Flower Extract
This extract is known to optimize the metabolic processes in the skin, to strengthen the capillaries, to eliminate the itching and irritation. It has pronounced anti-inflammatory and deodorizing activities. Honeysuckle extract is a natural, plant-based preservative that is strongly anti-bacterial and anti-viral. It works to prevent fungal and bacterial growth in water based products, it is used as natural preservative in green cosmetics.
Macleaya Microcarpa Extract
It is traditional antiviral, anti-inflammatory, and insecticidal herb medicine widespread in China, North America, and Europe. It relieves irritation, and is active in the treatment of acne. Macleaya provide a source of bioactive compounds, primarily alkaloids as sanguinarine that has properties of preservative.
Polymnia Sonchifolia Root Juice
One of the plants being considered as a potential source of prebiotic is yacon. Yacon mainly contains fructooligosaccharides (FOS) and inulin, those are resposable for various nutrigenomic properties, including as a prebiotic for intestinal health and their antimicrobial and antioxidant effects. The yacon juice has potential protective effects forbacterial skin infections due to its anti-staphylococcal properties.
It has shown an inhibitory effect on Staphylococcus aureus and S.acnes. The skin microbiota is in result balanced. It a source of powerful antioxidants, acides, that protect the skin from UV-rays damage.
Ricinus Communis (Castor) Oil
Ricinus Communis (Castor) seed oil is made from the seeds from the Ricinus Communis plant otherwise known as castor beans. The antimicrobial and anti-inflammatory properties of castor oil make it useful in reducing acne. Castor oil is also rich in other fatty acids. These can enhance smoothness and softness when applied to facial skin. It penetrates into the skin and boosts the production of collagen which softens and hydrates the skin. It rejuvenates the skin by making it softer and smoother. Castor oil is the best oil to enrich your scalp and to improve hair growth, t helps to get rid of dandruff.
Salvia Officinalis Extract
Due to its bactericidal and bacteriostatic properties it is commonly used in cosmetics for sensitive, baby skin and in medical cosmetics. It is reported to have antibiotic, antihypertensive, anti-inflammatory, antioxidant, astringent, antispasmodic, estrogenic and hypoglycemic properties. Therefore it act reducing inflammation and regulating sebum production. The extract has a relaxing and calming effect on the state of the nervous system and muscles, reducing stress accumulated during the day.
Sesamum Indicum Seed Oil
Sesame oil is an edible vegetable oil derived from sesame seeds. esame oil is rich in linoleic acid and oleic acid. The oil shows a high resistance to oxidation thanks to strong antioxidant Sesaminol. Because of its antibacterial and anti-inflammatory properties it is commonly used in beauty treatments for the skin. There is a predominance of gamma-tocopherol over the other isomers of Vitamin E. It conforms for care of the dry, sensitive, withering skin and for oily skin too.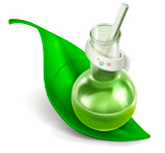 Squalene
Squalene are natural components of human sebum, a mixture of lipids produced by glands in the skin. It is used in cosmetics to reduce trans-epidermal water loss (TEWL) or prevent moisture loss, and to restore the skin's suppleness and flexibility. It reducees the oxidative damage to the skin due to exposure to UV light and prevents pigmentation.
Tocopherol (mixed), Beta-Sitosterol
Tocopherols are another group of chemicals that make up the vitamin E family. Tocotrienols target specific free radicals and sources of inflammation, however. Applied to skin, it is considered a good moisturizing and skin-soothing ingredient. Beta-Sitosterol ia a fatty acid-type ingredient derived from plants. Beta-sitosterol occurs naturally in many fruits, vegetables, nuts, and seeds. It is similar to cholesterol, which occurs naturally in skin. It Improves an epitelization, ptotecks from UV-rays.
Water
Xanthan Gum
Xanthan gum is a polysaccharide with many industrial uses, which is made by mixing fermented sugars. It is used as a stabiliser, emulsifier, thickener, suspending agent and bodying agent. Xanthan gum exhibits high viscosity at low concentrations, little change in viscosity at varying temperatures, and excellent stability over a wide pH range.It improves cream texture und moisturizes the skin.
Триэтилцитрат
Сложный эфир лимонной кислоты и этилового спирта из растительного сырья. Обладает дезодорирующим и бактерицидным действием. Широко используется в дезодорантах в качестве основного действующего вещества: тормозит деятельность бактерий на поверхности кожи по расщеплению пота и кожного сала, в результате чего не возникает неприятный "запах пота".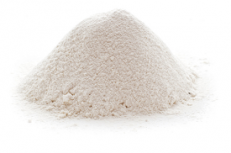 Целлюлоза
Целлюлоза немецкого производства, с сертификатом COSMOS. Быстро и легко биоразлагаема. Сделана из возобновляемыз источников. Мягкий наполнитель для скрабов и гоммажей. Нежные частички целлюлозы бережно массируют кожу и очищают ее от загрязнений и ороговевших чешуек, абсолютно не травмируя ее. Подходят для применения поврежденной и чувствительной коже.
Экстракт донника
Экстракт донника обладает противовоспалительным, противомикробным, успокаивающим, противосудорожным действиями. Богат эфирными маслами и кумарином, который нормализует реологию крови (текучесть), повышает эластичность кровеносных сосудов. Идеально подходит для кожи, склонной к розацеа.
INCI:
Aqua, Cocos Nucifera Oil, Cetearyl Olivаte (and) Sorbitan Olivate, Ricinus Communis (Castor) Oil, Sesamum Indicum Seed Oil, Glycerin, Lonicera Caprifolium (Honeysuckle) Flower Extract (and) Lonicera Japonica (Honeysuckle) Flower Extract, Triethyl Citrate, Cellulose, Polymnia Sonchifolia Root Juice, Betaine, Cyamopsis Tetragonoloba Gum (and) Xanthan Gum, Gluconolactone, SC-CO2 Macleaya Microcarpa Extract, SC-CO2 Salvia Officinalis Extract, Melilótus CO2 Extract, SC-CO2 Calendula Officinalis Extract, Lactic Acid, Tocopherol (mixed), Beta-Sitosterol, Squalene.
Active Ingredients
Ricinus Communis (Castor) Oil
Sesamum Indicum Seed Oil
Triethyl Citrate
Polymnia Sonchifolia Root Juice
Betaine
Gluconolactone
Melilótus Extract
Calendula Officinalis Extract
Lactic Acid, Tocopherol (mixed), Beta-Sitosterol, Squalene
Application
TO REMOVE LIGHT MAKEUP:
apply a small amount of the cleansing milk on a cotton pad or a sponge;

gently and lightly go through the massage lines of the face and neck.
FOR WASHING:
moisten the face with water;

squeeze a small amount of milk into the palm (2-3 clicks of the pump);

with light washing movements, massage your face as if you were washing it with a gel or a foam;

clusters of comedones and enlarged pores should be massaged a little longer;

rinse thoroughly with water.
IF YOU DO NOT USE WATER WHILE WASHING:
moisten the face with a toner or a hydrolate;

squeeze a small amount of milk into the palm (2-3 clicks of the pump);

massage your face with light washing motions, as if you were washing with gel or foam;

clusters of comedones and enlarged pores should be massaged a little longer;

remove the milk with a paper or a terry towel;

moisten the face with a toner or a hydrolate and blot the skin with a towel again.
Avoid getting milk on the mucous membrane.
When you first receive your airless pump bottle, pump the top a few times and your product should start dispensing normally. Some bottles may take up to 10-30 pumps.  If you're not getting any product after pumps, we recommend priming the pump. There is a disk that pushes the product to the top which can become stuck, and you may need to bang the bottom of the bottle 3-4 times on a flat-hard surface to loosen the disk, then hold your bottle upside-down and gently tap the top of the bottle against a flat surface. This should get the product moving.