Open hours
Mon - Fri: 9.00 - 19.00
Sat - Sun: day off
Shipping
Courier (Minsk)
BelPost Int.
Pick up from store (Minsk)
Belarus Post Tracking
EMS
Product Description
Normal, Combination, Oily Skin All Ages
Hibiscus Powder, Apple & Rosemary Extracts

Cleanses and narrows pores • Mattifies • Reduces Acne Strengthens the elastin-collagen lattice
---
An exfoliating clay mask with fruit acids gently removes dead skin particles from the top layer of the skin, boosts the process of skin self-cleansing and renewal.
The variety of fruit acids mixed with phytosterols and tannins from hibiscus flowers and apple extract have an astringent and anti-inflammatory effect, leaving the skin glowing. The mask, rich in natural vitamin C derived from hibiscus and apple flowers, works in synergy with flavonoids of green tea and rosemary, enhances collagen synthesis and provides high antioxidant skin protection, while rejuvenating the complexion.
Your Reviews
Алёна
Skin type: комбинированная
Age: 38
Наташа
Skin type: Склонна к жирности
Age: 36
Main Ingredients
Acacia Senegal Gum
Due to the excellent film-forming and adhesive properties, the resin from the Acacia tree is often used as a natural glue or emulsifier for the production of foodstuff, beverage, sweets and cosmetic industry. It has ideal stabilization and suspension properties for beverages or beverage emulsions, cosmetics, or other emulsions. The main constituent of gum arabic is arabinogalactan, a biopolymer consisting of arabinose and galactose monosaccharides. The gum is rich in magnesium, calcium and potassium salts. It displayes anti-inflammatory und wound healing activity. Solubility and low viscosity emulsion properties have facilitated the use of GA as an encapsulating agent for retention and protection of chemically reactive and volatile flavoring.
Gluconolactone
Gluconolactone is white crystalline powder derived from gluconic acid received  from vegetable raw materials. Gluconic acid, found abundantly in plant, honey and wine, is a mild organic acid derived from glucose by a simple oxidation reaction. It's a polyhydroxy acid (PHA), that is often referred to as next generation AHA. It gently lifts off dead skin cells form the skin surface making skin smooth and even. In the long term it provides anti-aging benefits. It has comparable skin benefits to AHAs but without the irritation as a side effect.
A comparative study of gluconolactone versus benzoyl peroxide in the treatment of acne. The results of this study showed that both gluconolactone and benzoyl peroxide had a significant effect in improving patients' acne by reducing the number of lesions (inflamed and non-inflamed). Furthermore, fewer side-effects were experienced by patients treated with gluconolactone when compared with benzoyl peroxide.
Hibiscus Sabdariffa Flower Powder
Hibiscus, rich in AHAs and amino acids, tanins and phytosterols. It acts as a soft exfoliating agent, narrowing pores, able to leave skin smoother, lightened, more toned and firmer. The flowers of the Hibiscus have anti-oxidant properties and inhibit elastin degradation, helping to maintain the skin's elasticity and thereby offering anti-aging effects. Useful for formulations targeting skin tone, anti-cellulite and refirming products. It has pronounced anti-inflammatory properties by preventing blemishes.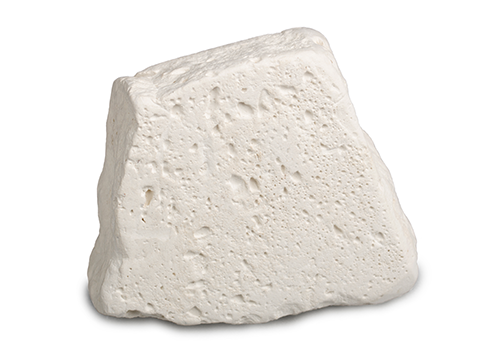 Kaolin
Kaolin is a natural clay that is used in cosmetics and personal care products to cleanse and exfoliate the skin, as well as add absorbency, texture to products. Kaolin is used to absorb excess oil from the skin's surface, to reduce fat shine. It can also draw out oil, dirt, and other impurities from the pores, narrowing them. This is why kaolin is a popular ingredient in clay masks for oily and acne prone skin. Kaolin also has anti-inflammatory properties, which can help reduce redness and swelling around existing blemishes. It acts also stimulating the collagen synthesis, firming the skin, exerting significant anti-ageing affects on skin.
Maltodextrin
Maltodextrin is a polysaccharide and carbohydrate derived from rice, corn, or potato starch. It help bind other compounds and stabilize formulas. It is also used as a film former, flavor enhancering and suspending agent.
Oryza Sativa Starch
Rice starch is extracted from rice corns. The spherical shape and solid surface of white microspheres make it one of the most effective cosmetic exfoliating products. The exfoliating beads of rice starch are quite solid to remove the dead skin cells and impurities, but at the same time they are gentle enough for application even to a most sensitive skin.
Rice microspheres effectively remove dead skin cells, minimize pores and open pores for cleaning, without breaking the protective lipid barrier of the skin down and without stimulating fat glands. They produce a glowing skin feeling and healthy look, while leaving it soft and smooth.
Pyrus Malus Fruit Extract
Apple Fruit Extract is a source of polysaccharides, vitamin C and sodium lactate to moisturize and soften skin and renew a youthful glow. Pyrus malus fruit extract is a natural chemical exfoliator, brightening and toning skin without to irritate it. Apple extract has natural astringent properties, making it one of the best ways to even out the skin, to reduce redness and vascular mesh, while straightening capillaries. It is proven to be a powerful anti-ageing agent, extremely reach in anti-oxidants, that stimulates the synthesis of collagen.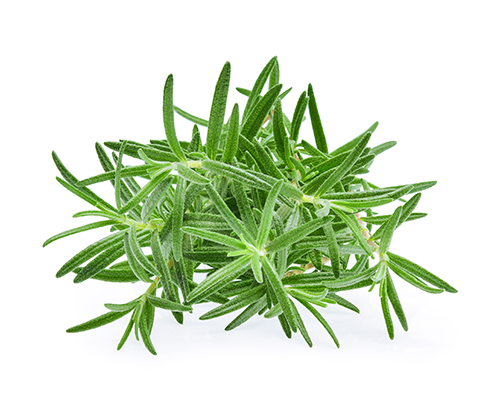 Rosmarinus Officinalis Leaf Extract
It has pronounced health benefits. Rosemary is known to reduce inflammation, is used to treat rheumatoid arthritis and muscle pain, to stimulate hair growth. It increases circulation and blood flow. As a potent antioxidant it prolongs the shelf life of cosmetic products.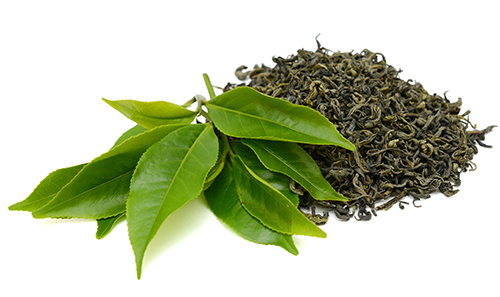 Thea Sinensis Extract
It shows good antioxidant and anti-inflammatory properties, protecting the cells from free radicals, preventing the breakdown of collagen and reducing the skin's UV damage. It's been shown to be an extremely effective treatment for reducing the redness and irritation associated with Rosacea.
Xanthan Gum
Xanthan gum is a polysaccharide with many industrial uses, which is made by mixing fermented sugars. It is used as a stabiliser, emulsifier, thickener, suspending agent and bodying agent. Xanthan gum exhibits high viscosity at low concentrations, little change in viscosity at varying temperatures, and excellent stability over a wide pH range.It improves cream texture und moisturizes the skin.
INCI:
Kaolin, Oryza Sativa Starch, Pyrus Malus Fruit Extract, Acacia Senegal Gum (and) Xanthan Gum, Hibiscus Sabdariffa Flower Powder, Gluconolactone, Rosmarinus Officinalis (Rosemary) Leaf Extract, Maltodextrin, Camellia Sinensis Leaf Extract.
Active Ingredients
Kaolin
Oryza Sativa Starch
Pyrus Malus Fruit Extrac
Hibiscus Sabdariffa Flower Powder
Gluconolactone
Application
Mix the content of the packet with 30 ml of warm water until the mixture has a smooth texture.

Apply the mask with a cosmetic brush or everyway over a cleansed face, neck and decolleté in a thick layer (2-3 mm), avoiding the eyes area.

Keep the mixture moist.

Avoid drying out by spraying the face with tonic or water if needed. Wait 5 -10 minutes and remove it with a damp warm cloth or cosmetic towel, rinse the residue with water, spray the skin with tonic and apply a Sativa face cream or a Sativa serum.
Contraindications: 

Individual intolerance to ingredients.