Open hours
Mon - Fri: 9.00 - 19.00
Sat - Sun: day off
Shipping
Courier (Minsk)
Pick up from store (Minsk)
Belarus Post Tracking
EMS
Product Description
All Skin Types
Hyaluronic Acid, Green Tea & Betulin

Hydrates • Improves metabolism • Fightens free radicals • Slows ageing processes • Strengthens elastin-collagen lattice
---
Успокаивающая альгинатная маска с гиалуроновой кислотой для особенно чувствительной кожи.
Насыщает кожу влагой, способствует улучшению обмена веществ, ускорению обновления защитного барьера кожи и, тем самым, снижению ее чувствительности.
Маска богата мощными антиоксидантами – бетулином и катехинами зеленого чая.
Высококачественный альгинат натрия – полисахарид из морских водорослей, из-за своих уникальных свойств природного ионообменника работает как сорбент в отношении различных токсинов, свободных радикалов и солей тяжелых металлов.
Маска обладает выраженным увлажняющим и лифтинговым эффектом.
Your Reviews
Елена
Skin type: Комбинированный с акне
Age: 26
Татьяна
Skin type: Нормальный
Age: 25
Main Ingredients
Diatomaceous Earth
Diatomaceous earth is a unique type of sand that consists of fossilized algae. It is a concentrated source of silica. It has a high adsorption capacity, detox effects. In cosmetics it is used as a bindin agent in masks for improving the health of skin.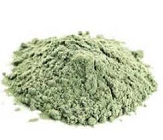 Green Illite Clay
Green clay, also known as illite, is an organic material comprised of a host of essential minerals, iron oxides, and decomposed plant material such as kelp and seaweed. The mineral content of French green clay is extraordinary, including: magnesium, calcium, potassium, zinc, silicon, selenium, iron, copper, and cobalt. Because of its vast absorbent properties It is used commonly for cleaning and detox, to clear problem skin and heal blemishes, to tighten pores, to exfoliate dead skin, and to reveal a smoother, fresher complexion. Illite is known to boost circulation, reduce inflammation, facilitate the body's reparation of tissues and cells, and promote the elimination of toxins.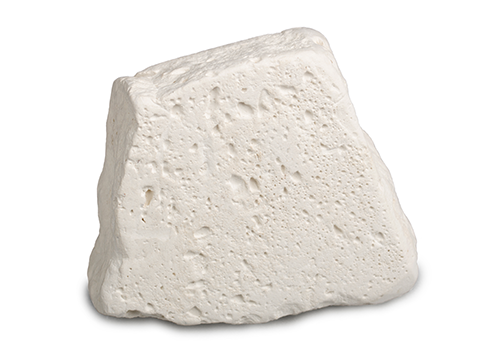 Kaolin
Kaolin is a natural clay that is used in cosmetics and personal care products to cleanse and exfoliate the skin, as well as add absorbency, texture to products. Kaolin is used to absorb excess oil from the skin's surface, to reduce fat shine. It can also draw out oil, dirt, and other impurities from the pores, narrowing them. This is why kaolin is a popular ingredient in clay masks for oily and acne prone skin. Kaolin also has anti-inflammatory properties, which can help reduce redness and swelling around existing blemishes. It acts also stimulating the collagen synthesis, firming the skin, exerting significant anti-ageing affects on skin.
Macadamia Integrifolia Seed Oil
Macadamia Nut Oil is cold pressed form the nut of Macadamia integrifolia trees. Macadamia Nut Oil, Macadamia integrifolia, has one of the highest sources of the essential fatty acid, palmitoleic acid, found in animal oils he absolute best, plant alternative, to animal based oils, this is the oil of choice to replace the activity of Mink Oil, and even Shark Liver Oil. Macadamia Nut Oil is excellent in hair care. It eliminates flaking and moisturizes fragile, damaged, dry skin.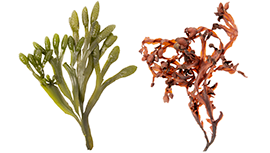 Sodium Alginate
Sodium Alginate is a polysaccharide derived from brown seaweed.  In cosmetics, these seaweed products act as thickening, water-binding agents, and antioxidants. Algae  contains vitamins A, B, B1, C and E and microelements: iron, proteins, sodium, phosphorus, magnesium, copper, calcium, iodine, etc. They are beneficial for skin, as emollients, soothing or antibacterial agents. Alginate is a natural humectant, evening skin tone and narrowing pores.
Sodium Hyaluronate (low-molecular)
Low-molecular-weight-HA (< 500 kDa) can hydrate the skin somewhat deeper though it is still a big molecule and works mainly in the epidermis (outer layer of the skin). Hyaluronic Acid and Sodium Hyaluronate can replace some of the water lost in the dermis, and potentially fight wrinkles and other signs of aging. Stimulates own hyaluronic acid production. Improves skin immunity by stimulating the production of antimicrobial peptides.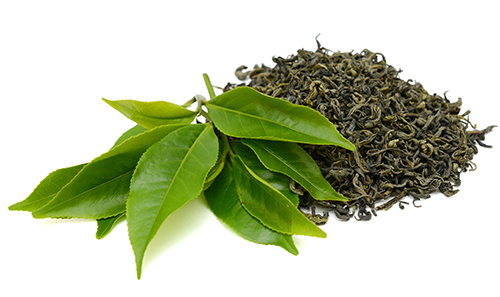 Thea Sinensis Extract
It shows good antioxidant and anti-inflammatory properties, protecting the cells from free radicals, preventing the breakdown of collagen and reducing the skin's UV damage. It's been shown to be an extremely effective treatment for reducing the redness and irritation associated with Rosacea.
INCI:
Diatomaceous Earth, Algin, Calcium Sulfate, Kaolin, Tetrasodium Pyrophosphate, Illite, Macadamia Integrifolia Seed Oil, Maltodextrin, Camellia Sinensis Leaf Extract, Silica, Sodium Hyaluronate, Betula Pubescens Extract, Cyamopsis Tetragonoloba Gum.
Active Ingredients
Algin
Illite
Camellia Sinensis Leaf Extract
Sodium Hyaluronate
Camellia Sinensis Leaf Extract
Application
Mix quickly the alginate powder from the sachet with 50 ml of cold water until no clumps remain.

Apply the mask in a thick layer 2-3 mm on the clean face avoiding the eye area.
The mask will begin to solidify within 5-6 minutes.
After 20-25 minutes remove the mask from the bottom up in one peace.
At the end of the procedure apply your daily face cream.
Contraindications: individual intolerance to ingredients.