Open hours
Mon - Fri: 9.00 - 19.00
Sat - Sun: day off
Shipping
Courier (Minsk)
Pick up from store (Minsk)
Belarus Post Tracking
EMS
Product Description
All Skin Types
Plant Betaine & Bioflavonoids

Launches self-healing processes • Protects against urban stress • Slows ageing processes
---
Gel-serum of triple action for skin self-healing processes optimization. High-molecular hyaluronic acid prevents the loss of moisture. Vegetable betaine protects skin cells from dehydration and reduces the penetration of toxins. A complex of bioflavonoids from olive fruit provides neutralization of free radicals, increases resistance to city stress, prevents premature skin.
Your Reviews
Катя
Skin type: комби
Age: 31
Марина
Skin type: комбинированная
Age: 33
Main Ingredients
Betaine
Betaine is a naturally derived ingredient, an amino acid.  Also known as Trimethylglycine or glycinebetaine. It is obtained from the process of making sugar out of sugar beets. Being an osmolyte, its structure allows to attract water and help maintain cell water balance. Betaine reduces the ability of water molecules to solvate proteins, thus stabilizing the native protein structures.  It primarily functions as a humectant and anti-irritant in cosmetic products, is prone to hydrogen bonding. It is identified as anti-melanogenic agent. Accumulated evidence has shown that betaine has anti-inflammatory functions in numerous diseases.
Hydrolyzed Olive Fruit Extract
Recent studies have shown that olive fruits have high contents of bioactive compounds, including phenolic compounds, with diverse biological properties, such as antioxidant, antimicrobial, antiviral, anti-inflammatory. This extract contains biophenols, one of them more powerful than Vit. C is hydroxytyrosol, the most potent antioxidant found in nature todate.Rich in Vitamin E and Oleic Acid, it helps nourish and balance the skin's lipid, protects against oxidative damage and premature ageing.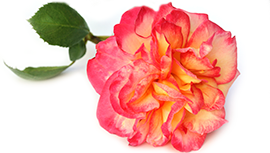 Rosa Damascena Flower Water
It is made from fresh Rose Damascena petals by direct steam distillation.Stimulates cellular renovation, increases skin elasticity, evens out skin tone and prevents pigmentation of mature skin. It has a pronounced smell of roses.
Sodium Hyaluronate (High-molecular)
High-molecular-weight-HA Sodium Hyaluronate is the salt form of Hyaluronic Acid . High-molecular-weight-HA (>500 kDa) is an excellent surface hydrator, skin protectant, that can hold up to 1,000 times its own weight in water. It can act as an osmotic pump helping water-soluble actives to penetrate deeper into the skin. Smoothes the skin, boosts the tissue regeneration without scarring, prevents oxygen free radical damage.
INCI:
Aqua, Rosa Damascena Flower Water, Glycerin, Hydrolyzed Olive Fruit, Betaine, Acacia Senegal Gum (and) Xanthan Gum, Lonicera Caprifolium (Honeysuckle) Flower Extract (and) Lonicera Japonica (Honeysuckle) Flower Extract, Sodium Hyaluronate, Gluconolactone, Lactic Acid.
Active Ingredients
Rosa Damascena Flower Water
Hydrolyzed Olive Fruit
Betaine
Sodium Hyaluronate (high-molecular)
Gluconolactone
Application
Spread the serum evenly in a thin layer on the moist skin.
We recommend to use the serum for:
additional moisturizing of the skin in combination with a day and / or a night cream,
antioxidant protection in urban environments,
protect the skin from the harmful effects of the decorative cosmetics pigments,
lightweight summer care for oily and combination skin,
for detoxification of the skin during the transition from synthetic cosmetics to the organic and after taking medication,
skin care, when medication treatment is accompanied by a ban of any substances that promote cell division. For example, during chemotherapy.
As a base for makeup, put the product 15-20 minutes before applying decorative cosmetics.
Suitable as an alternative product in case of intolerance to emulsions and oils.
The serum can be used as a standalone product.
We do not recommend to use the serum as a standalone product during a long stay in the sun or on the beach, as the gel does not contain the solar filters. Be sure to combine with the sunscreen!
When you first receive your airless pump bottle, pump the top a few times and your product should start dispensing normally. Some bottles may take up to 10-30 pumps.  If you're not getting any product after pumps, we recommend priming the pump. There is a disk that pushes the product to the top which can become stuck, and you may need to bang the bottom of the bottle 3-4 times on a flat-hard surface to loosen the disk, then hold your bottle upside-down and gently tap the top of the bottle against a flat surface. This should get the product moving.