Open hours
Mon - Fri: 9.00 - 19.00
Sat - Sun: day off
Shipping
BelPost Int.
Courier (Minsk)
Pick up from store (Minsk)
Belarus Post Tracking
EMS
Product Description
All Skin Types
Hibiscus Petal Powder, Mint & Bearberry Extracts

Hydrates • Gives radiance • Tonifies • Slows ageing processes • Strengthens elastin-collagen lattice
---
Alginate refreshing mask with moisturizing and toning effect.
It strengthens the elastin-collagen lattice of the skin, hydrates and improves cell metabolism.
Flavonoids and trace elements of rosemary and green tea extracts provide antioxidant effect.
Organic acids contained in lemon peel extract, ginger and hibiscus powder provide a gentle peeling effect and improve blood circulation.
Arbutin from the bearberry extract inhibits the synthesis of melanin and makes the skin radiant.
Your Reviews
Светлана
Skin type: Комбинированная
Age: 42
Main Ingredients
Camellia Sinensis Leaf Powder
Dried young leaves of green tea is a magnificent soft antiseptic gommage to reduce inflammation and redness on the face. It shows good antioxidant and anti-inflammatory properties, protecting the cells from free radicals, preventing the breakdown of collagen and reducing the skin's UV damage. It's been shown to be an extremely effective treatment for reducing the redness and irritation associated with Rosacea.
Citrus Limonium Extract
Lemon zest extract has excellent antiseptic and bactericidal properties, improving the comlexion. The extract acts narrowing the pores and reducing sebum production. It is used to tonify, to whiten and refreshes the skin, evening out its tone. It also tightens and smoothes the skin, reducing the appearance of wrinkles, strengthens the blood vessels, reduces swelling. It is known to stimulate skin immunity, and also to regulate metabolism processes.
Diatomaceous Earth
Diatomaceous earth is a unique type of sand that consists of fossilized algae. It is a concentrated source of silica. It has a high adsorption capacity, detox effects. In cosmetics it is used as a bindin agent in masks for improving the health of skin.
Hibiscus Sabdariffa Flower Powder
Hibiscus, rich in AHAs and amino acids, tanins and phytosterols. It acts as a soft exfoliating agent, narrowing pores, able to leave skin smoother, lightened, more toned and firmer. The flowers of the Hibiscus have anti-oxidant properties and inhibit elastin degradation, helping to maintain the skin's elasticity and thereby offering anti-aging effects. Useful for formulations targeting skin tone, anti-cellulite and refirming products. It has pronounced anti-inflammatory properties by preventing blemishes.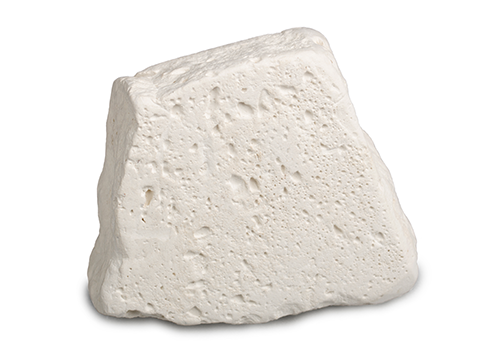 Kaolin
Kaolin is a natural clay that is used in cosmetics and personal care products to cleanse and exfoliate the skin, as well as add absorbency, texture to products. Kaolin is used to absorb excess oil from the skin's surface, to reduce fat shine. It can also draw out oil, dirt, and other impurities from the pores, narrowing them. This is why kaolin is a popular ingredient in clay masks for oily and acne prone skin. Kaolin also has anti-inflammatory properties, which can help reduce redness and swelling around existing blemishes. It acts also stimulating the collagen synthesis, firming the skin, exerting significant anti-ageing affects on skin.
Mentha Arvensis Extract
It is used for calming skin irritation and itchiness, as well as reducing redness. It has moisturizing and tonifying effect on the skin.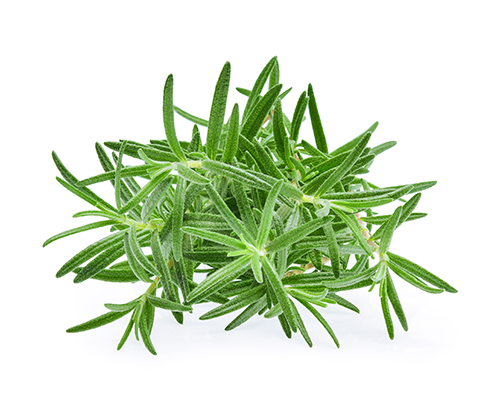 Rosmarinus Officinalis Leaf Extract
It has pronounced health benefits. Rosemary is known to reduce inflammation, is used to treat rheumatoid arthritis and muscle pain, to stimulate hair growth. It increases circulation and blood flow. As a potent antioxidant it prolongs the shelf life of cosmetic products.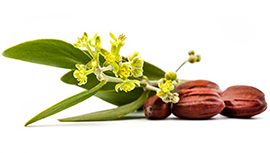 Simmondsia Chinensis Seed Oil
It is the liquid that comes from the seed of the Simmondsia chinensis (jojoba) plant, it's actually a liquid plant wax. The most notable benefits of jojoba oil include its ability to moisturize the hair, prevent hair loss, reduce inflammation, prevent acne, soothe sunburn, rejuvenate the skin, eliminate dandruff, fight free radical damage, boost the immune system, and speed up the healing process. It can attack the underlying fungal, viral or bacterial infection and neutralize it quickly. Also jojoba oil benefit is that it plays the role of sebum and moisturizes our skin and hair when our body stops doing it naturally Jojoba oil removes sticky buildup or excess oil, too; it keeps your oil levels balanced. So, jojoba oil works as a protectant and cleanser.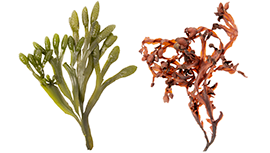 Sodium Alginate
Sodium Alginate is a polysaccharide derived from brown seaweed.  In cosmetics, these seaweed products act as thickening, water-binding agents, and antioxidants. Algae  contains vitamins A, B, B1, C and E and microelements: iron, proteins, sodium, phosphorus, magnesium, copper, calcium, iodine, etc. They are beneficial for skin, as emollients, soothing or antibacterial agents. Alginate is a natural humectant, evening skin tone and narrowing pores.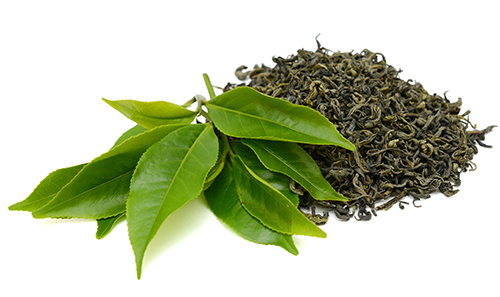 Thea Sinensis Extract
It shows good antioxidant and anti-inflammatory properties, protecting the cells from free radicals, preventing the breakdown of collagen and reducing the skin's UV damage. It's been shown to be an extremely effective treatment for reducing the redness and irritation associated with Rosacea.
Zingiber Officinalis Extract
Ginger extract has a rejuvenating effect. Cleans, eliminates inflammatory processes, evens the tone of oily skin, helps to the narrow the pores.
INCI:
Diatomaceous Earth, Algin, Calcium Sulfate, Kaolin, Camellia Sinensis Leaf, Tetrasodium Pyrophosphate, Hibiscus Sabdariffa Flower Powder, Maltodextrin, Camellia Sinensis Leaf Extract, Rosmarinus Officinalis (Rosemary) Extract, Mentha Piperita Extract, Arctostaphylos uva-ursi Extract, Citrus Limonium Extract, Zingiber Officinalis Extract, Silica, Cyamopsis Tetragonoloba Gum, Simmondsia Chinensis Seed Oil.
Active Ingredients
Algin
Mentha Piperita Extract
Arctostaphylos uva-ursi Extract
Citrus Limonium Extract
Camellia Sinensis Leaf
Hibiscus Sabdariffa Flower Powder
Application
Mix quickly the alginate powder from the sachet with 50 ml of cold water until no clumps remain.

Apply the mask in a thick layer 2-3 mm on the clean face avoiding the eye area.
The mask will begin to solidify within 5-6 minutes.

After 20-25 minutes remove the mask from the bottom up in one peace.

At the end of the procedure apply your daily face cream.
Contraindications: individual intolerance to ingredients.