Open hours
Mon - Fri: 9.00 - 19.00
Sat - Sun: day off
Shipping
Courier (Minsk)
Pick up from store (Minsk)
Belarus Post Tracking
EMS
Product Description
All Skin Types
Hyaluronic Acid Precursor & Natural Moisturizing Factor

Slows ageing processes • Activates hyaluronic acid synthesis • Strengthens the skin's elastin and collagen lattice
---
Concentrated day serum for complex correction of ageing changes. Provides a systemic effect aimed at slowing down skin ageing processes. Consists of a balanced combination of newest active components that were chosen with consideration for mature skin's physiological needs. Its primary effect is aimed at increasing the skin's moisture level and enhancing its protective functions.
Your Reviews
Аля
Skin type: комбинированная
Age: 51
Ирина
Skin type: сухой
Age: 33
Main Ingredients
Calcium Ketogluconate
Patented active inredient STIMULHYAL©, Laboratory SOLIANCE (France).
This is acalcium complex, a natural molecule extracted during the fermentation process of lactic cultures. This complex with great anti-wrinkle and moisturizing properties stimulates the endogenous production of hyaluronic acid ( ca.95,7%) and elastin (ca.35,8%), that increasing the biomechanical properties, especially the elasticity of the skin.
Disodium Acetyl Glucosamine Phosphate
Patented active inredient NOV HYAL®, Laboratory INDUCHEM (Switzerland). NovHyal® Biotech G is a unique source of skin building block, a natural precursor of HA, which feeds the cutaneous cells, stimulates their regeneration and supports the production of Glycosaminoglycans (GAGs) at the epidermic and dermic level. Using NovHyal® Biotech G, skin is resourced for a unique and deep rejuvenating effect. It acts likewise hyaluronic acid injections.
Hyalurospheres PF
Hyalusphere™ is a potent anti-wrinkle active ingredient that offers a youthful, smooth look within 1 hour and lasts for 6 hours. Hyaluronic Filling Spheres™ are based on the use of an hygroscopic material to make a sphere. It contains HA with a high molecular weight /1.4 Mn Da/. This HA has been encapsulated in multilammelar Hyaluspheres enriched also with vitamin E, antioxidant. Hyalurospheres filled with HA and vit E help to reach optimal penetration of HA in the skin and also ensure long lasting release of HA into the skin to moisturize and fill in wrinkles.
Hyaluronic Acids boosts moisture for skin that is hydrated and reenergized, helps to reduce lines and wrinkles weil encreasing skin elasticity. It is tolerated well by the skin, does not cause allergic reactions and irritations. It is ideal for use in anti-wrinkle products, eye contour and lip contour serums, face resculpting creams, and lip plumping care.
Hydrolyzed Beta Glucan
Patented green compound HYDREIS© of the laboratory SOLIANCE (France) It is a polysaccharide sugar derived from yeast or oats. It has some antioxidant properties and is a skin-soothing agent. Beta-glucan is considered as an excellent ingredient for improving the look of redness and other signs of sensitive skin.

Hydreïs is obtained by selective hydrolysis of an exopolysaccaride (EPS) able to maintain organic stocks and water content. It stimulats the synthesis of filaggrin, natural precursor of the natural moisturizing factors (NMF).   Contributes to the synthesis of aquaporin-3, essential channels for water homeostasis. Hydreïs efficiently restores skin barrier function.
Magnesium Aspartate, Zinc Gluconate, Copper Gluconate
Patented mineral compound SEPITONIC M3© of the Laboratory SEPPIC (France) SEPITONIC™ M3.0 is a multimineral active chrono energizer (zinc, copper, magnesium synergy) for skins.
The activity of SEPITONIC™M3  results from the synergy between copper, zinc and magnesium. It is a active ingredient booster, has a radical scavenging effect to inhibit the cellular free radical formation. It stimulates cell metabolism by activating the cells' respiratory processes within the mitochondria. This cycle results in the synthesis of ATP, the cells' energy source. The combination of an inorganic cation and an organic anion (L-aspartate and gluconic acid) allows the former to be carried more effectively to their targets.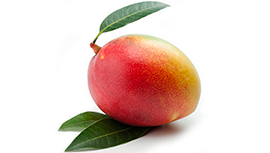 Mangifera Indica (Mango) Seed Butter
There are the fats expressed from the seeds (also called kernels) of Mangifera indica . Loaded with vitamins like A and E, essential fatty acids, and natural antioxidants, this butter can be extremely nourishing to both the hair and skin. Mango Butter is non-comedogenic. That means that it won't clog pores or aggravate acne-prone skin.It moisturizes,softens, restores skin, protects from UV-lights. Since mango butter is a natural source of vitamin A, it helps reduce the appearance of fine lines and wrinkles and increasing skin's overall youthful look.
Natural Moisturizing Factor NMF - Urea, Saccharide Hydrolysate, Magnesium Aspartate, Glycine, Alanine, Creatine, Glycerin
Patented green compound UNIMOIST U-125 G© of the Laboratory INDUCHEM (Switzerland) Natural Moisturizing Factor is not a single substance but a mix of water soluble, powerful humectants — substances which draw atmospheric water like a magnet. 
NMF are made up of multiple amino acids, fatty acids, triglycerides, urea, ceramides, phospholipids, glycerin, saccharides, sodium PCA, hyaluronic acid and many other compounds that are naturally present in the skin. That is used as a moisture retaining factor for cosmetic products. It brings about a normalization of the water content of the epidermis, thus producing an improvement in suppleness and elasticity and at the same time preventing premature ageing of the skin.
Oryza Sativa (Rice) Bran Oil
Rice bran oil is extracted from the germ as well as the husk of rice. Skin benefits of rice bran oil are largely attributed to the high level of vitamin E, vitamin B, omega-9, a rich array of fatty acids. In addition, it contains a rich source of antioxidants, such as beta-carotene, CoQ10, and lycopene, that can shield skin from environmental and internal stressors.
The compound gamma Oryzanol present in rice bran oil is considered to be more potent antioxidant then vitamin E. Rice Bran oil is a good source of Ferulic Acid , that is a phytochemical with high antioxidant activities. It helps neutralise free radicals and prevent oxidative stress in the body and skin. Beside the antioxidant activities, Ferulic Acid also has UV protecting and anti-inflammatory properties. It helps prevent UV induced skin damage and reduce skin sensitivity. Ferulic acid also increases the stability of Vitamins C and E, preventing oxidization and maintaining the efficacy of these powerful vitamins.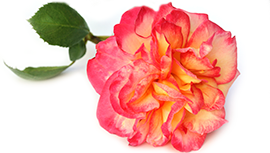 Rosa Damascena Flower Water
It is made from fresh Rose Damascena petals by direct steam distillation.Stimulates cellular renovation, increases skin elasticity, evens out skin tone and prevents pigmentation of mature skin. It has a pronounced smell of roses.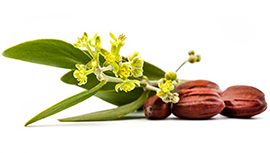 Simmondsia Chinensis Seed Oil
It is the liquid that comes from the seed of the Simmondsia chinensis (jojoba) plant, it's actually a liquid plant wax. The most notable benefits of jojoba oil include its ability to moisturize the hair, prevent hair loss, reduce inflammation, prevent acne, soothe sunburn, rejuvenate the skin, eliminate dandruff, fight free radical damage, boost the immune system, and speed up the healing process. It can attack the underlying fungal, viral or bacterial infection and neutralize it quickly. Also jojoba oil benefit is that it plays the role of sebum and moisturizes our skin and hair when our body stops doing it naturally Jojoba oil removes sticky buildup or excess oil, too; it keeps your oil levels balanced. So, jojoba oil works as a protectant and cleanser.
INCI:
Rosa Damascena Flower Water, Aqua, Disodium Acetyl Glucosamine Phosphate, Oryza Sativa Bran Oil, Cetearyl Olivаte (and) Sorbitan Olivate, Sucrose Palmitate (and) Tocopheryl Acetate (and) Gliceryl Linoleate (and) Sodium Hyaluronate, Glycerin, Simmondsia Chinensis Seed Oil, Squalane, Mangifera Indica (Mango) Seed Butter, Urea, Saccharide Hydrolysate, Magnesium Aspartate, Glycine, Alanine, Creatine, Zinc Gluconate, Copper Gluconate, Hydrolyzed Beta-Glucan, Lonicera Caprifolium (Honeysuckle) Flower Extract (and) Lonicera Japonica (Honeysuckle) Flower Extract, Calcium Ketogluconate, Lactic Acid, Cyamopsis Tetragonoloba Gum (and) Xanthan Gum, Sodium Hyaluronate, Macleaya Microcarpa Extract, Tocopherol (mixed), Beta-Sitosterol, Fucus Vesiculosus Extract, Laminaria Extract, Aesculus Hippocastanum Extract, Equisetum Arvense Extract, Hedera Helix Extract, Coffea Arabica Extract, Salvia Officinalis Extract, Chamomile Extract.
Active Ingredients
Disodium Acetyl Glucosamine Phosphate
Oryza Sativa Bran Oil
Mangifera Indica (Mango) Seed Butter
Sodium Hyaluronate (encapsulated)
Saccharide Hydrolysate, Magnesium Aspartate, Glycine, Alanine, Creatine
Zinc Gluconate, Copper Gluconate
Hydrolyzed Beta-Glucan
Calcium Ketogluconate
Sodium Hyaluronate (high-molecular)
Application
Apply the serum with the light patting movements on wet or dry face and neck skin. To improve the effect, apply the product both in the morning and in the evening.
Pay special attention to areas that are most susceptible to loss of volume and elasticity - along the cheekbones, from the cheekbones to the temples and along the nasolabial folds.
To prevent the appearance of wrinkles after 30, start to use the serum courses 1-2 times a year.
After 40, be sure to use the serum courses 3-4 times a year.
After 50 is suitable for permanent use.
Use  the serum in combination with  the night serum No. 88.
Apply the serum at least 30 minutes before going outside during the cold season.
This is a standalone  product that does not require additional cream, but for dry skin after 15 minutes over the serum can be used  the  day cream  or the sunscreen.
When you first receive your airless pump bottle, pump the top a few times and your product should start dispensing normally. Some bottles may take up to 10-30 pumps.  If you're not getting any product after pumps, we recommend priming the pump. There is a disk that pushes the product to the top which can become stuck, and you may need to bang the bottom of the bottle 3-4 times on a flat-hard surface to loosen the disk, then hold your bottle upside-down and gently tap the top of the bottle against a flat surface. This should get the product moving.