Open hours
Mon - Fri: 9.00 - 19.00
Sat - Sun: day off
Shipping
Courier (Minsk)
BelPost Int.
Pick up from store (Minsk)
Belarus Post Tracking
EMS
Product Description
Lavender Extract & Cocoa Butter

Prevents stretch marks • Improves skin structure • Intensively nourishes
---
Gentle, well absorbent cream with a slight smell of fresh greens. A rich nutritional composition offers active skin care making it supple and capable of resisting to rapid weight gain or weight loss. Natural anti-ageing components maintain natural hydration balance and slow wrinkle formation in delicate neck and décolleté areas.
When used regularly a pronounced tightening effect is achieved.
Your Reviews
Kuzniatsova Kseniya
Skin type: чувствительная
Бородко Марина Николаевна
Skin type: Жирная
Age: 40
Main Ingredients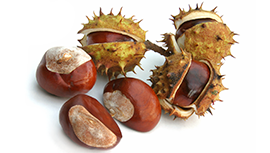 Aesculus Hippocastanum Extract
Horse chestnut is known for its ability to strengthen veins and blood vessels as well as for its stimulating effect on the blood circulation. The horse chestnut seed extract has anti-inflammatory, anti-edematous, astringent properties. These properties can have a very positive influence on the skin´s vessels and can counteract light skin redness on the face. Saponins, such as escin, decrease capillary permeability and fragility and therefore help to relieve bruises, to prevent leakage of fluids into surrounding tissues, which can cause swelling.
Anthemis Nobilis Flower Extract
Anthemis Nobilis has calming and anti-bacterial properties. It fights against inflammation of the skin. Due to rich antioxidant content it is used to soothe, to moisturize sensitive and dry skin, to inhibit the growth of bacteria, to treat skin irritations, such as pimples or other acne problems, and to reduce the swelling and redness.
Astrocaryum Murumuru Seed Butter
Murumuru Butter is obtained from the palm Astrocaryum murumuru. The butter is obtained by the hydraulic cold pressing of the seeds of the fruits of the Murumuru Palm. It is a very stable butter which adds to its popularity and usefulness in so many applications, from cosmetics, to hair and skin care and more. Prevents drying of the skin due to its humectant and moisture binding properties. The butter has been found to possess anti-inflammatory ,antimicrobial and antifungal properties.
Betula Alba Bark Extract
Betula Alba Bark Extract, contains Betullinic Acid, that gives the extract antioxidant, anti-irritant  properties. Betullinic Acid, is currently being tested as a promising cancer treatment. Natural triterpenoid that displays anti-HIV and antitumor activity. The recent researches have proven its capillary-strengthening and anti-inflammatory properties.  
Calcium Ketogluconate
Patented active inredient STIMULHYAL©, Laboratory SOLIANCE (France).
This is acalcium complex, a natural molecule extracted during the fermentation process of lactic cultures. This complex with great anti-wrinkle and moisturizing properties stimulates the endogenous production of hyaluronic acid ( ca.95,7%) and elastin (ca.35,8%), that increasing the biomechanical properties, especially the elasticity of the skin.
Cetearyl Alcohol
Cetearyl Alcohol is a mixture of fatty alcohols derived from Coconut oils, consisting predominantly of cetyl and stearyl alcohols. It's used as a texture enhancer. Cetearyl Alcohol also contains emollient properties which leave skin soft and smooth. It works enhancing the delivery of nutrients into the deeper layers of the skin. Has disinfectant properties.
Cetearyl Olivаte (and) Sorbitan Olivate
It is obtained from the original olive oil by esterification of its fatty acid groups and combined with sorbitol and cetearyl alcohol. It is a non-ionic and mild emulsifier. It is a cutting-edge oil-in water emulsion stabilizing agent and liquid crystal promoter lamellar liquid that actually reorganizes emulsion structure on a microscopic level, improving product performance, texture and feel. Ist combination of fatty acids that are chemically similar to the composition of the hy drolipidic film of the skin.

It has the ability to generate liquid crystal structures, making it an ideal biomimetic ingredient in terms of composition and structure. The distinct lamellar liquid crystal structure is remarkably similar to the skin's own natural lipid structure, creating an excellent delivery system that provides superior hydrating effects due to the high water content of the liquid crystalline structure that forms when in contact with the skin.
Equisetum Arvense (Horsetail ) Extract
Equisetum Arvense contains saponins, flavonoids, and silica, which are attributed to the herb's ability to strengthen and regenerate skin tissue. Along with the antioxidant benefits of anti-ageing, and the anti-inflammatory benefits for acne and irritation, horsetail extract is used for astringent effect, for reducing swelling and improving circulation in the skin.
Fucus Vesiculosus Extract
Fucus vesiculosus, or bladderwrack, is a brown seaweed that belongs to the Fucaceae family of algae. It contains a unique complex of iodine, microelements and other biologically active substances, providing all the necessary minerals and vitamins to our bodies, stimulating regenerative processes, collagen production.  Fucus extract is known to contribute to having healthy hair and healthy skin, to correct small imperfections and improves skin texture, to help enhance skin's natural glow, reduces hyperpigmentation, strengthens the immune system and the protective properties of the epidermis.
Glycerin
Glycerin is used in skincare as an emollient, slip agent, and humectant that absorbs moisture from the air and draws it into the skin. Moisturizes and restores skin, is necessary for healthy skin, encourages skin cell growth and regeneration.
Green coffee extract
Green coffee extract when topically applied can stimulate collagen and elastin synthesis as well as glycosaminoglycans, which help repair skin and contribute to a healthy barrier function. It is also anti-inflammatory properties and helps reduce redness inside the skin, increasing the blood circulation and metabolic processes in the skin.
Hedera Helix (Ivy) Extract
The active ingredients of Ivy Extract, the hederinsaponins, penetrate skin to a substantial degree. It has strengthening effect on the capillares. It is cosiderate to combat cellulite and prevent spider veins. It has the ability to dissolve the hydrolipid areas of the body, reducing the fluid retention and removing it from the body.
Juglans Regia Extract
It is a natural preservative. Known for his antimicrobial, anti-inflammatory, fungicidal effect.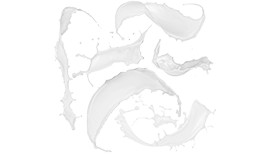 Lactic Acid
Rosehip oil is pressed from the fruit and seeds of the rose plant. Rosehip oil contains a wealth of essential fatty acids, including linoleic and linolenic acid. Fatty acids help to keep cell walls strong so that they don't lose water. Rosehip oil is loaded with skin-nourishing vitamins, phenols and antioxidants. It has been shown to have antiviral, antibacterial, and antifungal properties.This oil moisturizes, calms and repears the skin.
Laminaria Extract
Laminaria Ochroleuca, also known as "golden seaweed," is appreciated for remarcable properties to combat the effects of UVA and UVB rays. Rich in nutrients, this extract helps smooth the skin, has a significant effects on the hydration, firmness of the skin, it also helps moisturize skin while boosting the skin's barrier layer. Because seaweed cells are surprisingly similar to skin cells, it protects and maintains the skin's natural balance, defending against irritation, stimulating the synthesis of collagen and glycosaminoglycans.
Lavandula Angustifolia Flower Water
The distillate created from the leaves of  Lavandula Angustifolia Flower.The studies have proved its regeneration to promote collagen synthesis and differentiation in the skin's fibroblasts. It has refreshing, cooling, soothing effect. Reduces inflammation. It has a strong smell of lavender.
Lavandula Officinalis Extract
Lavandula Officinalis ExtractIn cosmetics it is used for its soothing, anti-septic, and anti-inflammatory properties. The herb has also been know to effectively treat acne, burns, bruises, and infections. 
Lonicera Caprifolium (Honeysuckle) Flower Extract or Lonicera Japonica (Honeysuckle) Flower Extract
This extract is known to optimize the metabolic processes in the skin, to strengthen the capillaries, to eliminate the itching and irritation. It has pronounced anti-inflammatory and deodorizing activities. Honeysuckle extract is a natural, plant-based preservative that is strongly anti-bacterial and anti-viral. It works to prevent fungal and bacterial growth in water based products, it is used as natural preservative in green cosmetics.
Macadamia Integrifolia Seed Oil
Macadamia Nut Oil is cold pressed form the nut of Macadamia integrifolia trees. Macadamia Nut Oil, Macadamia integrifolia, has one of the highest sources of the essential fatty acid, palmitoleic acid, found in animal oils he absolute best, plant alternative, to animal based oils, this is the oil of choice to replace the activity of Mink Oil, and even Shark Liver Oil. Macadamia Nut Oil is excellent in hair care. It eliminates flaking and moisturizes fragile, damaged, dry skin.
Nigella Sativa Seed Oil (Black Seed Oil)
Black seed oil is extracted from the seeds of Nigella sativa, also known as black cumin seed oil. Black seed oil is said to boost the immune system, reduce inflammation, and fight infections. The oil is used topically for skin and hair concerns, such as acne, dry hair, psoriasis, hair growth, and dry skin.
Olea Europaea Fruit Oil
Olea Europaea (Olive) Fruit Oil is the oil extracted from the fruit (olives) of the Olive tree. Olive oil contains three major antioxidants: vitamin E, polyphenols, and phytosterols. Antioxidants, when topically applied, may help protect the skin from premature skin aging. Vitamin E partly accounts for the anti-aging benefits of olive oil because it helps restore skin smoothness and protects against ultraviolet light. It is known to maintain the softness, suppleness, and radiance of skin and hair. The oil shows to eliminate bacteria by deeply penetrating pores without clogging them and to have cleansing properties that purge dirt, sweat and excess sebum from hair and skin. It is able to repair and improve the appearance of damaged tissue such as scars, acne, and wrinkles.
Plaukuotojo lakišiaus ekstraktas medvilnės sėklų, palmių ir sėmenų aliejuose
Salvia Officinalis Extract
Due to its bactericidal and bacteriostatic properties it is commonly used in cosmetics for sensitive, baby skin and in medical cosmetics. It is reported to have antibiotic, antihypertensive, anti-inflammatory, antioxidant, astringent, antispasmodic, estrogenic and hypoglycemic properties. Therefore it act reducing inflammation and regulating sebum production. The extract has a relaxing and calming effect on the state of the nervous system and muscles, reducing stress accumulated during the day.
Sodium Hyaluronate (High-molecular)
High-molecular-weight-HA Sodium Hyaluronate is the salt form of Hyaluronic Acid . High-molecular-weight-HA (>500 kDa) is an excellent surface hydrator, skin protectant, that can hold up to 1,000 times its own weight in water. It can act as an osmotic pump helping water-soluble actives to penetrate deeper into the skin. Smoothes the skin, boosts the tissue regeneration without scarring, prevents oxygen free radical damage.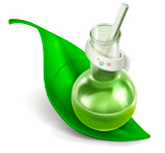 Squalene
Squalene are natural components of human sebum, a mixture of lipids produced by glands in the skin. It is used in cosmetics to reduce trans-epidermal water loss (TEWL) or prevent moisture loss, and to restore the skin's suppleness and flexibility. It reducees the oxidative damage to the skin due to exposure to UV light and prevents pigmentation.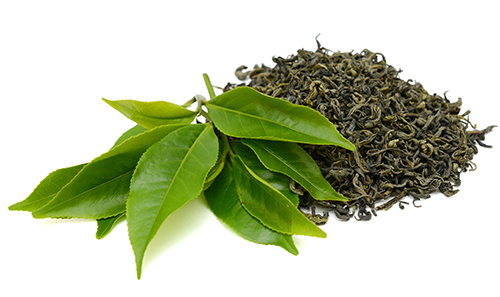 Thea Sinensis Extract
It shows good antioxidant and anti-inflammatory properties, protecting the cells from free radicals, preventing the breakdown of collagen and reducing the skin's UV damage. It's been shown to be an extremely effective treatment for reducing the redness and irritation associated with Rosacea.
Theobroma Cacao Seed Butter
Cocoa Butter is a rich natural fat derived from the cacao beans. It has a soft, velvety texture and a pleasant chocolatey aroma. Cocoa Butter melts at body temperature and works to naturally soothe dry, sensitive skin while reducing and preventing the appearance of scars and unwanted marks, promoting skin elasticity and suppleness. It is believed to have photo-protective properties that protect against harmful UV radiation.
Tocopherol (mixed), Beta-Sitosterol
Tocopherols are another group of chemicals that make up the vitamin E family. Tocotrienols target specific free radicals and sources of inflammation, however. Applied to skin, it is considered a good moisturizing and skin-soothing ingredient. Beta-Sitosterol ia a fatty acid-type ingredient derived from plants. Beta-sitosterol occurs naturally in many fruits, vegetables, nuts, and seeds. It is similar to cholesterol, which occurs naturally in skin. It Improves an epitelization, ptotecks from UV-rays.
Water
INCI:
Aqua, Olea Europaea Fruit Oil, Lavandula Angustifolia Flower Water, Theobroma Cacao Seed Butter, Cetearyl Olivаte (and) Sorbitan Olivate, Macadamia Integrifolia Seed Oil, Nigella Sativa Seed Oil, Bidens Pilosa Extract (and) Elaeis Guineensis (Palm) Oil (and) Gossypium Herbaceum (Cotton) Seed Oil (and) Linum Usitatissimum (LinSeed) Seed Oil, Glycerin, Сetearyl Alcohol, Lonicera Caprifolium (Honeysuckle) Flower Extract (and) Lonicera Japonica (Honeysuckle) Flower Extract, Sodium Hyaluronate, Calcium Ketogluconate, Lactic Acid, Astrocaryum Murumuru Seed Butter, Lavandula Officinalis Extract, Fucus Vesiculosus Extract, Laminaria Extract, Aesculus Hippocastanum Extract, Equisetum Arvense Extract, Hedera Helix Extract, Coffea Arabica Extract, Tocopherol (mixed), Beta-Sitosterol, Squalene, Chamomile Extract, Juglans Regia Extract, Salvia Officinalis Extract, Betula Pubescens Extract, Thea Sinensis Extract.
Active Ingredients
Macadamia Integrifolia Seed Oil
Nigella Sativa Seed Oil
Bidens Pilosa Extract (and) Elaeis Guineensis (Palm) Oil (and) Gossypium Herbaceum (Cotton) Seed Oil (and) Linum Usitatissimum (LinSeed) Seed Oil
Coffea Arabica Extract
Sodium Hyaluronate (high-molecular)
Calcium Ketogluconate
Tocopherol (mixed), Beta-Sitosterol, Squalene
Betula Pubescens Extract
Application
Body and decollete firming  cream  №27 is designed for:
prevention of the occurrence of stretch marks during pregnancy, as well as drastic gain / weight loss,
nutrition of dry and dehydrated body skin,
nutrition and improve skin elasticity in the neck and decollete zone.
Prevention of stretch marks during pregnancy: warm up a small amount of the product in your palms, apply the cream on the abdomen, hips and breast with massaging movements. To improve the effect, use 2 twice a day. Start using the cream from the second trimester of the pregnancy and continue while breastfeeding.
Nutrition and improvement elasticity:  after bath or shower massage with a cream the problem areas.
When you first receive your airless pump bottle, pump the top a few times and your product should start dispensing normally. Some bottles may take up to 10-30 pumps.  If you're not getting any product after pumps, we recommend priming the pump. There is a disk that pushes the product to the top which can become stuck, and you may need to bang the bottom of the bottle 3-4 times on a flat-hard surface to loosen the disk, then hold your bottle upside-down and gently tap the top of the bottle against a flat surface. This should get the product moving.