Open hours
Mon - Fri: 9.00 - 19.00
Sat - Sun: day off
Shipping
Courier (Minsk)
BelPost Int.
Pick up from store (Minsk)
Belarus Post Tracking
EMS
Product Description
Green Coffee Oil & Amaranth Extract

Soothes skin after exposure to the sunlight and the sea water • Effectively moisturizes • Doesn't leave your skin feeling tight

---
This light, non-greasy body cream reduces the feeling of skin tightness after shower or sunbathing, improves skin's elasticity and hydration.
The green coffee oil increases lymph flow and tissue metabolism. The cupuacu and murumuru butters protect the skin against the excessive loss of water and strengthen the hydrolipidic barrier.
Your Reviews
Элоиза
Skin type: Комбинированная
Age: 27
Main Ingredients
Astrocaryum Murumuru Seed Butter
Murumuru Butter is obtained from the palm Astrocaryum murumuru. The butter is obtained by the hydraulic cold pressing of the seeds of the fruits of the Murumuru Palm. It is a very stable butter which adds to its popularity and usefulness in so many applications, from cosmetics, to hair and skin care and more. Prevents drying of the skin due to its humectant and moisture binding properties. The butter has been found to possess anti-inflammatory ,antimicrobial and antifungal properties.
Betula Alba Bark Extract
Betula Alba Bark Extract, contains Betullinic Acid, that gives the extract antioxidant, anti-irritant  properties. Betullinic Acid, is currently being tested as a promising cancer treatment. Natural triterpenoid that displays anti-HIV and antitumor activity. The recent researches have proven its capillary-strengthening and anti-inflammatory properties.  
Cetearyl Alcohol
Cetearyl Alcohol is a mixture of fatty alcohols derived from Coconut oils, consisting predominantly of cetyl and stearyl alcohols. It's used as a texture enhancer. Cetearyl Alcohol also contains emollient properties which leave skin soft and smooth. It works enhancing the delivery of nutrients into the deeper layers of the skin. Has disinfectant properties.
Cetearyl Olivаte (and) Sorbitan Olivate
It is obtained from the original olive oil by esterification of its fatty acid groups and combined with sorbitol and cetearyl alcohol. It is a non-ionic and mild emulsifier. It is a cutting-edge oil-in water emulsion stabilizing agent and liquid crystal promoter lamellar liquid that actually reorganizes emulsion structure on a microscopic level, improving product performance, texture and feel. Ist combination of fatty acids that are chemically similar to the composition of the hy drolipidic film of the skin.

It has the ability to generate liquid crystal structures, making it an ideal biomimetic ingredient in terms of composition and structure. The distinct lamellar liquid crystal structure is remarkably similar to the skin's own natural lipid structure, creating an excellent delivery system that provides superior hydrating effects due to the high water content of the liquid crystalline structure that forms when in contact with the skin.
Citrus Limonium Extract
Lemon zest extract has excellent antiseptic and bactericidal properties, improving the comlexion. The extract acts narrowing the pores and reducing sebum production. It is used to tonify, to whiten and refreshes the skin, evening out its tone. It also tightens and smoothes the skin, reducing the appearance of wrinkles, strengthens the blood vessels, reduces swelling. It is known to stimulate skin immunity, and also to regulate metabolism processes.
Coffea Arabica Seed Oil
Green coffee oil is extracted by cold-pressing fresh green, unroasted coffee beans. It contains high levels of phytosterols and essential fatty acids. Coffee oil contains enzymes that stimulate detoxification, they help to break down fat and to smooth puffy areas of skin and therefore may help with reducing the appearance of cellulite on the skin. Green coffee oil is a powerful antioxidant that helps to defend the skin against free radicals and otherwise accelerate the signs of ageing and sagging, lead to moisture loss. It can rotect against ultraviolet (UV) rays.
Glyccyrrhyza Glabra Extract
Glyccyrrhyza Glabra (Licorice root) Extract is used as a anti-inflammatory, antiseptic, analgesic, wound healing, anti-allergic agent. It normalizes electrolyte balance in the deeper layers of the skin, soothes and softens irritated skin, has a rejuvenating effect due to the high content of phytohormones.Licorice root extract is a common ingredient used in many skincare products to lighten the discoloration or pigmentation.
Glycerin
Glycerin is used in skincare as an emollient, slip agent, and humectant that absorbs moisture from the air and draws it into the skin. Moisturizes and restores skin, is necessary for healthy skin, encourages skin cell growth and regeneration.
Green coffee extract
Green coffee extract when topically applied can stimulate collagen and elastin synthesis as well as glycosaminoglycans, which help repair skin and contribute to a healthy barrier function. It is also anti-inflammatory properties and helps reduce redness inside the skin, increasing the blood circulation and metabolic processes in the skin.
Guar Gum (Cyamopsis Tetragonoloba Gum)
Guar gum is a polysaccharide from the Indian cluster bean (Cyanopsis tetragonoloba), a polymer of galactose and mannose.  Guar gum acts as a thickener, emulsifier, stabilizer in cosmetic formulations. It can form a "free breathing" film on hair and skin, that prevents water loss. As a conditioner, it will make skin smooth and soft.
Juglans Regia Extract
It is a natural preservative. Known for his antimicrobial, anti-inflammatory, fungicidal effect.
Juniperus Communis Fruit Extract
It is used as antiseptic and healing agent with many benefits for skin and hair. It balances oily skin, increases its protective functions, supports the regenerative processes, cleans and unclogs the pores, treats dandruff and hair loss, strengthens the scalp. It is hypoallergenic and great for sensitive skin. It has a fresh, woody aroma.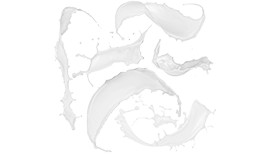 Lactic Acid
Rosehip oil is pressed from the fruit and seeds of the rose plant. Rosehip oil contains a wealth of essential fatty acids, including linoleic and linolenic acid. Fatty acids help to keep cell walls strong so that they don't lose water. Rosehip oil is loaded with skin-nourishing vitamins, phenols and antioxidants. It has been shown to have antiviral, antibacterial, and antifungal properties.This oil moisturizes, calms and repears the skin.
Lonicera Caprifolium (Honeysuckle) Flower Extract or Lonicera Japonica (Honeysuckle) Flower Extract
This extract is known to optimize the metabolic processes in the skin, to strengthen the capillaries, to eliminate the itching and irritation. It has pronounced anti-inflammatory and deodorizing activities. Honeysuckle extract is a natural, plant-based preservative that is strongly anti-bacterial and anti-viral. It works to prevent fungal and bacterial growth in water based products, it is used as natural preservative in green cosmetics.
Magnolol, Honokiol
It is an active component isolated from Magnolia officinalis. Magnolia officinalis and Magnolia obovata bark extracts are widely employed as herbal preparations for their sedative, antioxidant, anti-inflammatory, antibiotic, and antispastic effects. Recent studies have proven the effectiveness of magnolia bark extract against so-called 'inflam aging' - these are chronic skin inflammations accelerating the skin aging process, they typically occur in reddened, rosacea-prone skin. Magnolol, Honokiol work as platelet aggregation inhibitors, has a strong anti-wrinkle effect by reducing the contraction of facial muscles that lead to expression lines.
Mentha Arvensis Extract
It is used for calming skin irritation and itchiness, as well as reducing redness. It has moisturizing and tonifying effect on the skin.
Persea Gratissima Oil
Avocado Oil is clear, yellow-green oil obtained from the avocado fruit. vocado Oil is rich in triglycerides of oleic acid and contains lesser amounts of palmitic, linoleic, and palmitoleic acids, what are the individual components of all lipids. Full of vitamins A, D, and E as well as omega 9 fatty acids. It's useful both for it's anti-aging properties as well as protecting from the effects of pollution and exposure to UV light.
Avocado oil protects against damage to cellular mitochondria, the deep heart of human cells, where energy is produced and cellular regeneration takes place. Fatty acids of avocado oil enhances the absorption of important nutrients wail penetrating the cell. The fats of this fruit are truly unique and include phytosterols - plant hormones such as beta-sitosterol, campesterol, and stigmasterol - that help keep inflammation under control.
Rosa Canina Extract
Rosa Canina Seed Extract is an extract of the seeds of the wild rose. Rosehip fruits (Rosa canina L.) are rich of antioxidant compounds, especially Vitamin C. Furthermore wild rose hips also contain vitamins A, D and E, as well as essential fatty acids, and high levels of antioxidant flavonoids, well known for their anti-inflammatory, antiviral, and antiallergenic properties. Wild rose hips demonstrate significant repairing action on fine lines and pigmentation disorders, increasing the cell metabolism, stimulating production of collagen in fibroblast cells.
Salvia Officinalis Extract
Due to its bactericidal and bacteriostatic properties it is commonly used in cosmetics for sensitive, baby skin and in medical cosmetics. It is reported to have antibiotic, antihypertensive, anti-inflammatory, antioxidant, astringent, antispasmodic, estrogenic and hypoglycemic properties. Therefore it act reducing inflammation and regulating sebum production. The extract has a relaxing and calming effect on the state of the nervous system and muscles, reducing stress accumulated during the day.
SC-CO2 Amaranthus Cruentus Extract
Amaranth seed CO2 oil is rich on polyunsaturated fatty acids, plant sterols, tocopherols and squalene. It is used as a smoothing, nourishing agent for sagging, aging skin and mature skin. It is widely used for dry and itching, irritated skin. Due to his fatty compouds it increases the delivery to the deep layers of skin. It shows anti-inflammatory, anti-oxidant, antimicrobial, antiviral and wound healing properties.
Sodium Hyaluronate (High-molecular)
High-molecular-weight-HA Sodium Hyaluronate is the salt form of Hyaluronic Acid . High-molecular-weight-HA (>500 kDa) is an excellent surface hydrator, skin protectant, that can hold up to 1,000 times its own weight in water. It can act as an osmotic pump helping water-soluble actives to penetrate deeper into the skin. Smoothes the skin, boosts the tissue regeneration without scarring, prevents oxygen free radical damage.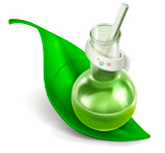 Squalene
Squalene are natural components of human sebum, a mixture of lipids produced by glands in the skin. It is used in cosmetics to reduce trans-epidermal water loss (TEWL) or prevent moisture loss, and to restore the skin's suppleness and flexibility. It reducees the oxidative damage to the skin due to exposure to UV light and prevents pigmentation.
Syzygium Aromaticum Extract
Clove extract has a stronger antibacterial capacity due to a hight phenolic content. It has a restorative, whitening and regenerating properties. It help maintain the skin's lipid balance and increase moisture level.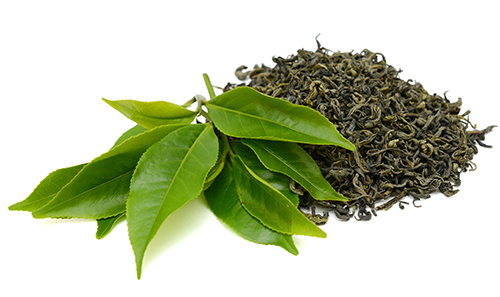 Thea Sinensis Extract
It shows good antioxidant and anti-inflammatory properties, protecting the cells from free radicals, preventing the breakdown of collagen and reducing the skin's UV damage. It's been shown to be an extremely effective treatment for reducing the redness and irritation associated with Rosacea.
Theobroma Grandiflorum Seed Butter (Cupuacu Butter)
Cupuacu Butter comes from a cupuacu fruit tree of the chocolate family. Cupuacu promotes smoothness and softness to the hair and skin increasing the natural moisture and elasticity. The superfruit has a documented water-retention capacity of 240 percent its own weight! The nutrients rich butter comforts and soothes irritations, stimulates rejuvenation, reduces fine lines and wrinkles, provides antioxidant action and acts as natural suncreen by absorbing harmful UVA/UVB rays.
Tocopherol (mixed), Beta-Sitosterol
Tocopherols are another group of chemicals that make up the vitamin E family. Tocotrienols target specific free radicals and sources of inflammation, however. Applied to skin, it is considered a good moisturizing and skin-soothing ingredient. Beta-Sitosterol ia a fatty acid-type ingredient derived from plants. Beta-sitosterol occurs naturally in many fruits, vegetables, nuts, and seeds. It is similar to cholesterol, which occurs naturally in skin. It Improves an epitelization, ptotecks from UV-rays.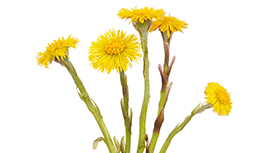 Tussilago Farfara Extract
Coltsfoot is commonly used to reduce inflammation. It also helps condition the skin and reduces the oxidative stress on it. Due to its anti-bacterial properties Coltsfoot is used as an anti-septic for all types of external wounds, including insect bites, it is suitable for oily and acne-prone skin.
Water
Xanthan Gum
Xanthan gum is a polysaccharide with many industrial uses, which is made by mixing fermented sugars. It is used as a stabiliser, emulsifier, thickener, suspending agent and bodying agent. Xanthan gum exhibits high viscosity at low concentrations, little change in viscosity at varying temperatures, and excellent stability over a wide pH range.It improves cream texture und moisturizes the skin.
Магнолол, хонокиол
Биологически активные соединения, выделенные из коры магнолии (Magnolia officinalis). Магнолол и хонокиол обладают антибактериальными и противогрибковыми свойствами. Используются при лечении купероза - могут ингибировать агрегацию тромбоцитов. Оказывают сильное и продолжительное расслабляющее действие на мышцы. Успокаивающее и противовоспалительное действие на кожу. Сильные антиоксиданты.
INCI:
Aqua, Cetearyl Olivаte (and) Sorbitan Olivate, Theobroma Grandiflorum Seed Butter, Persea Gratissima Oil, Сetearyl Alcohol, Glycerin, Lonicera Caprifolium (Honeysuckle) Flower Extract (and) Lonicera Japonica (Honeysuckle) Flower Extract, Sodium Hyaluronate, Syzygium Aromaticum Extract, Coffea Arabica Seed Oil, Juniperus Extract, Lactic Acid, Astrocaryum Murumuru Seed Butter, Magnolol, Honokiol, Sodium Levulinate, Thea Sinensis Extract, Tocopherol (mixed), Beta-Sitosterol, Squalene, Juglans Regia Extract, Salvia Officinalis Extract, Coffea Arabica Extract, Betula Pubescens Extract, Mentha Piperita Extract, Amaranthus Cruentus Extract, Glyccyrrhyza Glabra Extract, Rosa Canina Extract, Tussilago Farfara Extract, Citrus Limonium Extract, Cyamopsis Tetragonoloba Gum (and) Xanthan Gum.
Active Ingredients
Coffea Arabica Seed Oil
Astrocaryum Murumuru Seed Butter
Persea Gratissima Oil
Coffea Arabica Extract
Sodium Hyaluronate
Magnolol, Honokiol
Tocopherol (mixed), Beta-Sitosterol, Squalene
Betula Pubescens Extract
Application
Use body cream No. 16 for:
care for normal and dry skin of the body
moisturizing dry areas of elbows / knees / feet
moisturizing and restoring the skin after prolonged exposure to the sun, salty and chlorinated water
Warm up a small amount in your hands. Apply the cream with massaging movements on moist or dry skin of the body. Use the cream every day.
Put the cream in 2-3 layers on dry areas of the elbows, knees and feet.
When you first receive your airless pump bottle, pump the top a few times and your product should start dispensing normally. Some bottles may take up to 10-30 pumps.  If you're not getting any product after pumps, we recommend priming the pump. There is a disk that pushes the product to the top which can become stuck, and you may need to bang the bottom of the bottle 3-4 times on a flat-hard surface to loosen the disk, then hold your bottle upside-down and gently tap the top of the bottle against a flat surface. This should get the product moving.