Open hours
Mon - Fri: 9.00 - 19.00
Sat - Sun: day off
Shipping
BelPost Int.
Courier (Minsk)
Pick up from store (Minsk)
Belarus Post Tracking
EMS
Product Description
Normal & Combination Skin
Lavender Water & Black Cumin Oil

Soothes
• Moisturizes •
Reduces inflammation

---

This day cream for sensitive and impure skin with natural plant oils soothes and calms the skin, reduces inflammation and swelling. Gently refines the skin texture and helps to even skin tone. Makes the skin silky smooth and moisturizes without leaving oily sheen.
Natural antioxidants and betulin protect the skin from photoageing.
Your Reviews
Марина
Skin type: комбинированная
Age: 28
Мария
Skin type: комбинированный
Age: 24
Main Ingredients
Betaine
Betaine is a naturally derived ingredient, an amino acid.  Also known as Trimethylglycine or glycinebetaine. It is obtained from the process of making sugar out of sugar beets. Being an osmolyte, its structure allows to attract water and help maintain cell water balance. Betaine reduces the ability of water molecules to solvate proteins, thus stabilizing the native protein structures.  It primarily functions as a humectant and anti-irritant in cosmetic products, is prone to hydrogen bonding. It is identified as anti-melanogenic agent. Accumulated evidence has shown that betaine has anti-inflammatory functions in numerous diseases.
Lavandula Angustifolia Flower Water
The distillate created from the leaves of  Lavandula Angustifolia Flower.The studies have proved its regeneration to promote collagen synthesis and differentiation in the skin's fibroblasts. It has refreshing, cooling, soothing effect. Reduces inflammation. It has a strong smell of lavender.
Nigella Sativa Seed Oil (Black Seed Oil)
Black seed oil is extracted from the seeds of Nigella sativa, also known as black cumin seed oil. Black seed oil is said to boost the immune system, reduce inflammation, and fight infections. The oil is used topically for skin and hair concerns, such as acne, dry hair, psoriasis, hair growth, and dry skin.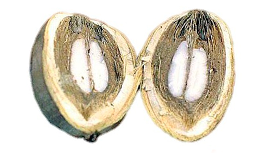 Orbignya Oleifera Seed Oil
Babassu oil is obtained from babassu plant, brazilian palm tree. It is creamy white oil which has similar properties to coconut oil. Babassu oil is one of the best emollients for all skin types. It soothes, moisturizes dry skin. Since it contains Vitamin E, it has antioxidant properties. It also has anti-inflammatory properties. For instance it is used for dry skin as well as for oily scalps and light inflammations or acne due to its antimicrobial and cooling effects.
Oryza Sativa (Rice) Bran Oil
Rice bran oil is extracted from the germ as well as the husk of rice. Skin benefits of rice bran oil are largely attributed to the high level of vitamin E, vitamin B, omega-9, a rich array of fatty acids. In addition, it contains a rich source of antioxidants, such as beta-carotene, CoQ10, and lycopene, that can shield skin from environmental and internal stressors.
The compound gamma Oryzanol present in rice bran oil is considered to be more potent antioxidant then vitamin E. Rice Bran oil is a good source of Ferulic Acid , that is a phytochemical with high antioxidant activities. It helps neutralise free radicals and prevent oxidative stress in the body and skin. Beside the antioxidant activities, Ferulic Acid also has UV protecting and anti-inflammatory properties. It helps prevent UV induced skin damage and reduce skin sensitivity. Ferulic acid also increases the stability of Vitamins C and E, preventing oxidization and maintaining the efficacy of these powerful vitamins.
Sodium Hyaluronate (High-molecular)
High-molecular-weight-HA Sodium Hyaluronate is the salt form of Hyaluronic Acid . High-molecular-weight-HA (>500 kDa) is an excellent surface hydrator, skin protectant, that can hold up to 1,000 times its own weight in water. It can act as an osmotic pump helping water-soluble actives to penetrate deeper into the skin. Smoothes the skin, boosts the tissue regeneration without scarring, prevents oxygen free radical damage.
INCI:
Aqua, Lavandula Angustifolia Flower Water, Oryza Sativa Bran Oil, Cetearyl Olivаte (and) Sorbitan Olivate, Vitis Vinifera Seed Oil, Glycerin, Nigella Sativa Seed Oil, Orbignya Oleifera Seed Oil, Squalane, Butyrospermum Parkii Butter, Сetearyl Alcohol, Lonicera Caprifolium (Honeysuckle) Flower Extract (and) Lonicera Japonica (Honeysuckle) Flower Extract, Betaine, Sodium Hyaluronate, Mangifera Indica (Mango) Seed Butter, Lactic Acid, Lavandula Officinalis Extract, Amaranthus Cruentus Extract, Tocopherol (mixed), Beta-Sitosterol, Salvia Officinalis Extract, Punica Granatum Extract, Cucumis Sativa Extract, Taraxacum Officinale Extract, Betula Pubescens Extract, Chamomilla Recutita Extract, Thymus Vulgaris Extract.
Active Ingredients
Oryza Sativa Bran Oil
Vitis Vinifera Seed Oil
Nigella Sativa Seed Oil
Betaine
Sodium Hyaluronate
Tocopherol (mixed), Beta-Sitosterol
Salvia Officinalis Extract
Betula Pubescens Extract
Chamomilla Recutita Extract
Application
Use day face cream №23 for:
Apply the cream on cleansed face with patting movements.
To prevent stretching and damage to the skin, apply the cream along the massage lines. For this:
Apply a small portion of the cream on the nose bridge, nose and chin.
Divide the cream from the nose bridge to the hairline and from the nose bridge to the temples.
Spread the cream from nose to ear lobe with patting movements.
Spread the cream from the top of the upper lip to the ear lobe and from the chin to the ear lobe.
Do not forget about the neck and decollete - the skin in these places also need your care.
As a base for make-up, apply the cream for 20-30 minutes before makeup.
In the cold season, put the cream at least in 30 minutes before going outside.
When you first receive your airless pump bottle, pump the top a few times and your product should start dispensing normally. Some bottles may take up to 10-30 pumps.  If you're not getting any product after pumps, we recommend priming the pump. There is a disk that pushes the product to the top which can become stuck, and you may need to bang the bottom of the bottle 3-4 times on a flat-hard surface to loosen the disk, then hold your bottle upside-down and gently tap the top of the bottle against a flat surface. This should get the product moving.