Open hours
Mon - Fri: 9.00 - 19.00
Sat - Sun: day off
Shipping
BelPost Int.
Courier (Minsk)
Pick up from store (Minsk)
Belarus Post Tracking
EMS
Product Description
Oily Sensitive Skin
Black Cumin Oil & Cupuacu Butter

Light and moisturizing • Reduces inflammation • Normalizes sebum production
---
Delicate mattifying cream with strong anti-inflammatory effect. The oil composition has a complex effect on the metabolism of oily skin normalizing it. Black cumin oil with a pronounced anti-inflammatory action eliminates irritations and inflammations caused by imbalance of microflora and city smog.
Herbal extracts provide powerful antioxidant protection against skin-destroying free radicals.
Your Reviews
Ольга
Skin type: Жирная чувствительная
Age: 49
Ника
Skin type: Жирная
Age: 20
Main Ingredients
Betaine
Betaine is a naturally derived ingredient, an amino acid.  Also known as Trimethylglycine or glycinebetaine. It is obtained from the process of making sugar out of sugar beets. Being an osmolyte, its structure allows to attract water and help maintain cell water balance. Betaine reduces the ability of water molecules to solvate proteins, thus stabilizing the native protein structures.  It primarily functions as a humectant and anti-irritant in cosmetic products, is prone to hydrogen bonding. It is identified as anti-melanogenic agent. Accumulated evidence has shown that betaine has anti-inflammatory functions in numerous diseases.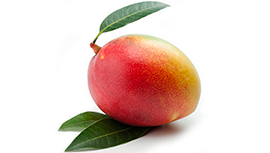 Mangifera Indica (Mango) Seed Butter
There are the fats expressed from the seeds (also called kernels) of Mangifera indica . Loaded with vitamins like A and E, essential fatty acids, and natural antioxidants, this butter can be extremely nourishing to both the hair and skin. Mango Butter is non-comedogenic. That means that it won't clog pores or aggravate acne-prone skin.It moisturizes,softens, restores skin, protects from UV-lights. Since mango butter is a natural source of vitamin A, it helps reduce the appearance of fine lines and wrinkles and increasing skin's overall youthful look.
Nigella Sativa Seed Oil (Black Seed Oil)
Black seed oil is extracted from the seeds of Nigella sativa, also known as black cumin seed oil. Black seed oil is said to boost the immune system, reduce inflammation, and fight infections. The oil is used topically for skin and hair concerns, such as acne, dry hair, psoriasis, hair growth, and dry skin.
Theobroma Grandiflorum Seed Butter (Cupuacu Butter)
Cupuacu Butter comes from a cupuacu fruit tree of the chocolate family. Cupuacu promotes smoothness and softness to the hair and skin increasing the natural moisture and elasticity. The superfruit has a documented water-retention capacity of 240 percent its own weight! The nutrients rich butter comforts and soothes irritations, stimulates rejuvenation, reduces fine lines and wrinkles, provides antioxidant action and acts as natural suncreen by absorbing harmful UVA/UVB rays.
Vitis Vinifera Seed Oil
Vitis Vinifera (Grape) seed oil is the oil extracted from the seeds of Vitis Vinifera or grape plant. This oil has been shown to have hight antioxidant properties. to exhibit anti-inflammatory activity, to diaplay a direct antimicrobial activity against pathogens. It regulates the production of sebum, promotes narrowing of face pores.
INCI:
Aqua, Lavandula Angustifolia Flower Water, Vitis Vinifera Seed Oil, Cetearyl Olivаte (and) Sorbitan Olivate, Theobroma Grandiflorum Seed Butter, Nigella Sativa Seed Oil, Glycerin, Сetearyl Alcohol, Lonicera Caprifolium (Honeysuckle) Flower Extract (and) Lonicera Japonica (Honeysuckle) Flower Extract, Betaine, Mangifera Indica (Mango) Seed Butter, Lactic Acid, Astrocaryum Murumuru Seed Butter, Lavandula Officinalis Extract, Chamomile Extract, Salvia Officinalis Extract, Hypericum Perforatum Extract, Tussilago Farfara Extract, Thymus Serpyllum Extract, Urtica Dioica Extract, Betula Verrucosa Extract, Tocopherol (mixed), Beta-Sitosterol, Squalene, Calendula Officinalis Extract, Betula Pubescens Extract.
Active Ingredients
Vitis Vinifera Seed Oil
Nigella Sativa Seed Oil
Astrocaryum Murumuru Seed Butter
Betaine
Tocopherol (mixed), Beta-Sitosterol, Squalene
Betula Pubescens Extract
Application
Apply the cream on cleansed face with patting movements.
To prevent stretching and damage to the skin, apply the cream along the massage lines.
For this:
Apply a small portion of the cream on the nose bridge, nose and chin.
Divide the cream from the nose bridge to the hairline and from the nose bridge to the temples.
Spread the cream from nose to ear lobe with patting movements.
Spread the cream from the top of the upper lip to the ear lobe and from the chin to the ear lobe.
Do not forget about the neck and decollete - the skin in these places also need your care.
As a base for make-up, apply the cream for 20-30 minutes before makeup.
In the cold season, put the cream at least in 30 minutes before going outside.
When you first receive your airless pump bottle, pump the top a few times and your product should start dispensing normally. Some bottles may take up to 10-30 pumps.  If you're not getting any product after pumps, we recommend priming the pump. There is a disk that pushes the product to the top which can become stuck, and you may need to bang the bottom of the bottle 3-4 times on a flat-hard surface to loosen the disk, then hold your bottle upside-down and gently tap the top of the bottle against a flat surface. This should get the product moving.