Open hours
Mon - Fri: 9.00 - 19.00
Sat - Sun: day off
Shipping
Courier (Minsk)
BelPost Int.
Pick up from store (Minsk)
Belarus Post Tracking
EMS
Product Description
All Skin Types
Natural Moisturizing Factor & Laminaria Ochroleuca Extract

Soothes • Moisturizes • Reduces chronic inflammation
---
This silky and rich cream has been specially developed for skin weakened by frequent use of makeup.
A natural moisturizing factor restores the skin's protective layer and its natural moisture balance. Laminaria ochroleuca cell walls extract increases the skin's resistance to physical and chemical impact of makeup and prevents premature ageing.
Your Reviews
Диана
Skin type: Комбинированная
Age: 36
Светлана
Skin type: Комбинированная
Age: 40
Main Ingredients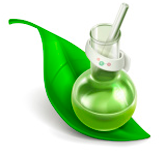 Caprylic/Capric Triglyceride
Fractionated Coconut Oil. Is a special esterification of coconut oil using caprylic and capric fatty acids. It is colorless, odorless, tasteless and stable. efficient solvents. Vitamins or other fat-soluble chemicals are easily dissolved in mixtures of caprylic/capric triglycerides and can be used to enhance the beneficial properties of face creams. Caprylic/capric trigylceride does not readily oxidize. It is particularly useful as a stabilizer of emulsions. This property is particularly useful in facial creams and other cosmetic products, helping to give them a longer shelf life. Caprylic/capric triglyceride is an excellent emollient as well, improving both the aesthetics of the product, as well as working to soften and smooth the skin.
Hydrolyzed Beta Glucan
Patented green compound HYDREIS© of the laboratory SOLIANCE (France) It is a polysaccharide sugar derived from yeast or oats. It has some antioxidant properties and is a skin-soothing agent. Beta-glucan is considered as an excellent ingredient for improving the look of redness and other signs of sensitive skin.

Hydreïs is obtained by selective hydrolysis of an exopolysaccaride (EPS) able to maintain organic stocks and water content. It stimulats the synthesis of filaggrin, natural precursor of the natural moisturizing factors (NMF).   Contributes to the synthesis of aquaporin-3, essential channels for water homeostasis. Hydreïs efficiently restores skin barrier function.
Laminaria Ochroleuca Extract in Caprylic/Capric Triglyceride
Patented compound ANTILEIKIN-6© of laboratory BIOTEH MARINE (France).
Laminaria Ochroleuca, also known as "golden seaweed," is appreciated for remarcable properties to combat the effects of UVA and UVB rays. Rich in nutrients, this extract helps smooth the skin, has a significant effects on the hydration, firmness of the skin, it also helps moisturize skin while boosting the skin's barrier layer. Because seaweed cells are surprisingly similar to skin cells, it protects and maintains the skin's natural balance, defending against irritation, stimulating the synthesis of collagen and glycosaminoglycans.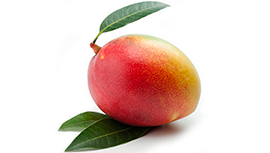 Mangifera Indica (Mango) Seed Butter
There are the fats expressed from the seeds (also called kernels) of Mangifera indica . Loaded with vitamins like A and E, essential fatty acids, and natural antioxidants, this butter can be extremely nourishing to both the hair and skin. Mango Butter is non-comedogenic. That means that it won't clog pores or aggravate acne-prone skin.It moisturizes,softens, restores skin, protects from UV-lights. Since mango butter is a natural source of vitamin A, it helps reduce the appearance of fine lines and wrinkles and increasing skin's overall youthful look.
Natural Moisturizing Factor NMF - Urea, Saccharide Hydrolysate, Magnesium Aspartate, Glycine, Alanine, Creatine, Glycerin
Patented green compound UNIMOIST U-125 G© of the Laboratory INDUCHEM (Switzerland) Natural Moisturizing Factor is not a single substance but a mix of water soluble, powerful humectants — substances which draw atmospheric water like a magnet. 
NMF are made up of multiple amino acids, fatty acids, triglycerides, urea, ceramides, phospholipids, glycerin, saccharides, sodium PCA, hyaluronic acid and many other compounds that are naturally present in the skin. That is used as a moisture retaining factor for cosmetic products. It brings about a normalization of the water content of the epidermis, thus producing an improvement in suppleness and elasticity and at the same time preventing premature ageing of the skin.
Oryza Sativa (Rice) Bran Oil
Rice bran oil is extracted from the germ as well as the husk of rice. Skin benefits of rice bran oil are largely attributed to the high level of vitamin E, vitamin B, omega-9, a rich array of fatty acids. In addition, it contains a rich source of antioxidants, such as beta-carotene, CoQ10, and lycopene, that can shield skin from environmental and internal stressors.
The compound gamma Oryzanol present in rice bran oil is considered to be more potent antioxidant then vitamin E. Rice Bran oil is a good source of Ferulic Acid , that is a phytochemical with high antioxidant activities. It helps neutralise free radicals and prevent oxidative stress in the body and skin. Beside the antioxidant activities, Ferulic Acid also has UV protecting and anti-inflammatory properties. It helps prevent UV induced skin damage and reduce skin sensitivity. Ferulic acid also increases the stability of Vitamins C and E, preventing oxidization and maintaining the efficacy of these powerful vitamins.
INCI:
Aqua, Hamamelis Virginiana Leaf Water, Oryza Sativa Bran Oil, Cetearyl Olivаte (and) Sorbitan Olivate, Mangifera Indica (Mango) Seed Butter, Caprylic/Capric Triglyceride, Laminaria Ochroleuca Extract, Glycerin, Urea, Saccharide Hydrolysate, Magnesium Aspartate, Glycine, Alanine, Creatine, Squalane, Сetearyl Alcohol, Coffea Arabica Seed Oil, Ricinus Communis (Castor) Oil, Lonicera Caprifolium (Honeysuckle) Flower Extract (and) Lonicera Japonica (Honeysuckle) Flower Extract, Hydrolyzed Beta-Glucan, Vitis Vinifera Seed Oil, Chondrus Crispus Extract, Chamomile Extract, Coffea Arabica Black Extract, Lactic Acid, Cyamopsis Tetragonoloba Gum (and) Xanthan Gum, Macleaya Microcarpa Extract, Salvia Officinalis Extract, Tocopherol (mixed), Beta-Sitosterol, Sodium Hyaluronate, Betula Pubescens Extract.
Active Ingredients
Laminaria Ochroleuca Extract
Coffea Arabica Seed Oil
Urea, Saccharide Hydrolysate, Magnesium Aspartate, Glycine, Alanine, Creatine
Hydrolyzed Beta-Glucan
Sodium Hyaluronate (high-molecular)
Tocopherol (mixed), Beta-Sitosterol, Sodium Hyaluronate
Betula Pubescens Extract.
Application
Revitalizing eye cream №15 is suitable for:
daily care for normal, dry and dehydrated skin
delicate care for sensitive and irritated skin
skin recovery after makeup
prevent wrinkles
The cream can be used as a base for makeup.
Apply a small amount of cream on cleansed skin under the eyebrow, as well as on the area under the eye, avoiding contact with the mucous membrane. Spread the cream with the light patting movements along the massage lines.
To improve the effect, use the cream twice a day: in the morning and in the evening.
Put the cream 30 minutes before applying makeup and 30 minutes before bedtime. In the cold season, apply the cream at least in 30 minutes before going outside.
When you first receive your airless pump bottle, pump the top a few times and your product should start dispensing normally. Some bottles may take up to 10-30 pumps.  If you're not getting any product after pumps, we recommend priming the pump. There is a disk that pushes the product to the top which can become stuck, and you may need to bang the bottom of the bottle 3-4 times on a flat-hard surface to loosen the disk, then hold your bottle upside-down and gently tap the top of the bottle against a flat surface. This should get the product moving.