Open hours
Mon - Fri: 9.00 - 19.00
Sat - Sun: day off
Shipping
Courier (Minsk)
BelPost Int.
Pick up from store (Minsk)
Belarus Post Tracking
EMS
Product Description
Green Coffee Oil & Muira Puama Extract

Firms body contours & Moisturizes

---
This contouring body cream intensively moisturizes, improves blood flow and the natural fat-burning properties of the skin. It can be used as a part of an anti-cellulite program and as a massage lotion.
Green coffee oil and plant extracts stimulate tissue metabolism, firm up the skin and improve body lines.
Main Ingredients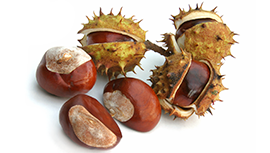 Aesculus Hippocastanum Extract
Horse chestnut is known for its ability to strengthen veins and blood vessels as well as for its stimulating effect on the blood circulation. The horse chestnut seed extract has anti-inflammatory, anti-edematous, astringent properties. These properties can have a very positive influence on the skin´s vessels and can counteract light skin redness on the face. Saponins, such as escin, decrease capillary permeability and fragility and therefore help to relieve bruises, to prevent leakage of fluids into surrounding tissues, which can cause swelling.
Coffea Arabica Seed Oil
Green coffee oil is extracted by cold-pressing fresh green, unroasted coffee beans. It contains high levels of phytosterols and essential fatty acids. Coffee oil contains enzymes that stimulate detoxification, they help to break down fat and to smooth puffy areas of skin and therefore may help with reducing the appearance of cellulite on the skin. Green coffee oil is a powerful antioxidant that helps to defend the skin against free radicals and otherwise accelerate the signs of ageing and sagging, lead to moisture loss. It can rotect against ultraviolet (UV) rays.
Equisetum Arvense (Horsetail ) Extract
Equisetum Arvense contains saponins, flavonoids, and silica, which are attributed to the herb's ability to strengthen and regenerate skin tissue. Along with the antioxidant benefits of anti-ageing, and the anti-inflammatory benefits for acne and irritation, horsetail extract is used for astringent effect, for reducing swelling and improving circulation in the skin.
Green coffee extract
Green coffee extract when topically applied can stimulate collagen and elastin synthesis as well as glycosaminoglycans, which help repair skin and contribute to a healthy barrier function. It is also anti-inflammatory properties and helps reduce redness inside the skin, increasing the blood circulation and metabolic processes in the skin.
Hedera Helix (Ivy) Extract
The active ingredients of Ivy Extract, the hederinsaponins, penetrate skin to a substantial degree. It has strengthening effect on the capillares. It is cosiderate to combat cellulite and prevent spider veins. It has the ability to dissolve the hydrolipid areas of the body, reducing the fluid retention and removing it from the body.
Pfaffia Paniculata Root Extract (and) Ptychopetalum Olacoides Bark/Stem Extract (and) Lilium Candidum Flower Extract
Patented active conpoundBIOSKINUP CONTOUR 3R© of the laboratory CHEMYUNION (Brasil) Bioskinup™ Contour 3R is composed of concentrated extracts of Pfaffia, Maramuama and White Lily, a synergic association standardized in saponins and flavonoids. It helps to reduce dark circles and under eye bags and puffiness. It also improves skin firmness. Ideal applications include skin care products for face contour and cosmetic and dermocosmetic eye care products.
INCI:
Aqua, Olea Europaea Fruit Oil, Lavandula Angustifolia Flower Water, Cetearyl Olivаte (and) Sorbitan Olivate, Coffea Arabica Seed Oil, Theobroma Cacao Seed Butter, Glycerin, Butyrospermum Parkii Butter, Mangifera Indica (Mango) Seed Butter, Сetearyl Alcohol, Lonicera Caprifolium (Honeysuckle) Flower Extract (and) Lonicera Japonica (Honeysuckle) Flower Extract, Caprylyl/Capryl Glucoside, Pfaffia Paniculata Root Extract (and) Ptychopetalum Olacoides Bark/Stem Extract (and) Lilium Candidum Flower Extract, Syzygium Aromaticum Extract, Juniperus Extract, Cyamopsis Tetragonoloba Gum (and) Xanthan Gum, Magnolol, Honokiol, Sodium Levulinate, Coffea Arabica Extract, Tocopherol (mixed), Beta-Sitosterol, Squalene, Juglans Regia Extract, Salvia Officinalis Extract, Betula Pubescens Extract, Calendula Officinalis Extract, Lactic Acid, Zingiber Officinalis Extract, Fucus Vesiculosus Extract, Laminaria Extract, Aesculus Hippocastanum Extract, Equisetum Arvense Extract, Hedera Helix Extract.
Active Ingredients
Coffea Arabica Seed Oil
Pfaffia Paniculata Root Extract (and) Ptychopetalum Olacoides Bark/Stem Extract (and) Lilium Candidum Flower Extract
Magnolol, Honokiol
Coffea Arabica Extract
Application
Contouring body cream No. 19 is designed for:
nutrition of dry skin of the body,
improve skin elasticity,
modeling of a figure and alignment of a relief of skin,
anti-cellulite massage.
Nutrition and improving the elasticity of the skin: heat a small amount of the cream in the palms. After a contrast shower apply the cream with massaging movements on wet or dry skin of the body a few hours before bedtime.
To smooth the relief of the skin and reduce the volume of the body, combine the cream with physical   exercises and anti-cellulite massage.
Massage the cream on the problem areas immediately after training. To improve the effect, use the cream twice a day.
For massage: mix a small portion of the cream with massage oil and massage hard the problem areas.
When you first receive your airless pump bottle, pump the top a few times and your product should start dispensing normally. Some bottles may take up to 10-30 pumps.  If you're not getting any product after pumps, we recommend priming the pump. There is a disk that pushes the product to the top which can become stuck, and you may need to bang the bottom of the bottle 3-4 times on a flat-hard surface to loosen the disk, then hold your bottle upside-down and gently tap the top of the bottle against a flat surface. This should get the product moving.