Open hours
Mon - Fri: 9.00 - 19.00
Sat - Sun: day off
Shipping
BelPost Int.
Courier (Minsk)
Pick up from store (Minsk)
Belarus Post Tracking
EMS
Product Description
Dry & Normal Skin
Murumuru Butter & Macadamia Oil
Soothes and calms • Evens out skin tone • Prevents dryness
---
This day moisturizing cream for dry skin has been developed to protect the skin from excessive moisture loss and negative impact of urban environment. The complex of plant oils restores natural skin barrier and normalizes metabolism in the deep layers of the skin. Contains natural antioxidants and betulin to protect skin from photoageing.
Your Reviews
Наталья
Skin type: сухой/ нармальный
Age: 41
Татьяна
Skin type: Нормальный
Age: 25
Main Ingredients
Anthemis Nobilis Flower Extract
Anthemis Nobilis has calming and anti-bacterial properties. It fights against inflammation of the skin. Due to rich antioxidant content it is used to soothe, to moisturize sensitive and dry skin, to inhibit the growth of bacteria, to treat skin irritations, such as pimples or other acne problems, and to reduce the swelling and redness.
Arctium Tomentosum Extract
It has anti-inflammatory, anti-allergic, antiseptic effect. Regenerates and moisturizes the skin. Improves hair growth and restoration.
Astrocaryum Murumuru Seed Butter
Murumuru Butter is obtained from the palm Astrocaryum murumuru. The butter is obtained by the hydraulic cold pressing of the seeds of the fruits of the Murumuru Palm. It is a very stable butter which adds to its popularity and usefulness in so many applications, from cosmetics, to hair and skin care and more. Prevents drying of the skin due to its humectant and moisture binding properties. The butter has been found to possess anti-inflammatory ,antimicrobial and antifungal properties.
Betaine
Betaine is a naturally derived ingredient, an amino acid.  Also known as Trimethylglycine or glycinebetaine. It is obtained from the process of making sugar out of sugar beets. Being an osmolyte, its structure allows to attract water and help maintain cell water balance. Betaine reduces the ability of water molecules to solvate proteins, thus stabilizing the native protein structures.  It primarily functions as a humectant and anti-irritant in cosmetic products, is prone to hydrogen bonding. It is identified as anti-melanogenic agent. Accumulated evidence has shown that betaine has anti-inflammatory functions in numerous diseases.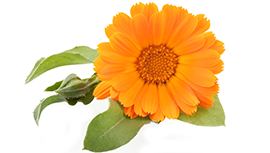 Calendula Officinalis Extract
It improves the skin regeneration und straightens the capillaries.
Echinacea Purpurea Extract
It is used as an anti-inflammatory, antibacterial, moisturizing, regenerating agent. It can stimulate collagen production, thereby preventing the appearance of wrinkles, reduces the visible signs of aging and soothes dry, irritated skin. It also boosts the immune system and resists acne-causing bacteria.
Lavandula Angustifolia Flower Water
The distillate created from the leaves of  Lavandula Angustifolia Flower.The studies have proved its regeneration to promote collagen synthesis and differentiation in the skin's fibroblasts. It has refreshing, cooling, soothing effect. Reduces inflammation. It has a strong smell of lavender.
Lavandula Officinalis Extract
Lavandula Officinalis ExtractIn cosmetics it is used for its soothing, anti-septic, and anti-inflammatory properties. The herb has also been know to effectively treat acne, burns, bruises, and infections. 
Macadamia Integrifolia Seed Oil
Macadamia Nut Oil is cold pressed form the nut of Macadamia integrifolia trees. Macadamia Nut Oil, Macadamia integrifolia, has one of the highest sources of the essential fatty acid, palmitoleic acid, found in animal oils he absolute best, plant alternative, to animal based oils, this is the oil of choice to replace the activity of Mink Oil, and even Shark Liver Oil. Macadamia Nut Oil is excellent in hair care. It eliminates flaking and moisturizes fragile, damaged, dry skin.
Mentha Arvensis Extract
It is used for calming skin irritation and itchiness, as well as reducing redness. It has moisturizing and tonifying effect on the skin.
Olea Europaea Fruit Oil
Olea Europaea (Olive) Fruit Oil is the oil extracted from the fruit (olives) of the Olive tree. Olive oil contains three major antioxidants: vitamin E, polyphenols, and phytosterols. Antioxidants, when topically applied, may help protect the skin from premature skin aging. Vitamin E partly accounts for the anti-aging benefits of olive oil because it helps restore skin smoothness and protects against ultraviolet light. It is known to maintain the softness, suppleness, and radiance of skin and hair. The oil shows to eliminate bacteria by deeply penetrating pores without clogging them and to have cleansing properties that purge dirt, sweat and excess sebum from hair and skin. It is able to repair and improve the appearance of damaged tissue such as scars, acne, and wrinkles.
Pyrus Malus Fruit Extract
Apple Fruit Extract is a source of polysaccharides, vitamin C and sodium lactate to moisturize and soften skin and renew a youthful glow. Pyrus malus fruit extract is a natural chemical exfoliator, brightening and toning skin without to irritate it. Apple extract has natural astringent properties, making it one of the best ways to even out the skin, to reduce redness and vascular mesh, while straightening capillaries. It is proven to be a powerful anti-ageing agent, extremely reach in anti-oxidants, that stimulates the synthesis of collagen.
Salvia Officinalis Extract
Due to its bactericidal and bacteriostatic properties it is commonly used in cosmetics for sensitive, baby skin and in medical cosmetics. It is reported to have antibiotic, antihypertensive, anti-inflammatory, antioxidant, astringent, antispasmodic, estrogenic and hypoglycemic properties. Therefore it act reducing inflammation and regulating sebum production. The extract has a relaxing and calming effect on the state of the nervous system and muscles, reducing stress accumulated during the day.
SC-CO2 Aloe Arborescens L. Extract
This plant is one of the richest natural sources of health for human beings coming. The chemistry of the plant has revealed the presence of more than 200 different biologically active substances. It is used as potent moisturizing, antibacterial and anti-inflammatory agent.
Sodium Hyaluronate (High-molecular)
High-molecular-weight-HA Sodium Hyaluronate is the salt form of Hyaluronic Acid . High-molecular-weight-HA (>500 kDa) is an excellent surface hydrator, skin protectant, that can hold up to 1,000 times its own weight in water. It can act as an osmotic pump helping water-soluble actives to penetrate deeper into the skin. Smoothes the skin, boosts the tissue regeneration without scarring, prevents oxygen free radical damage.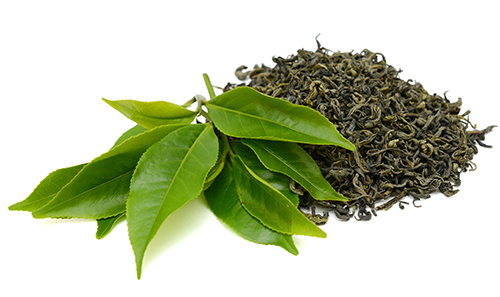 Thea Sinensis Extract
It shows good antioxidant and anti-inflammatory properties, protecting the cells from free radicals, preventing the breakdown of collagen and reducing the skin's UV damage. It's been shown to be an extremely effective treatment for reducing the redness and irritation associated with Rosacea.
Vitis Vinifera Extract СК-СО2
Vitis Vinifera is the technical name for grape seed extract, which is used in cosmetics and personal care products because of its natural antioxidant and moisturizing properties. It is shown to be beneficial, including as an anti-dandruff, anti-fungal, anti-microbial, antioxidant, and UV absorber ingredient. It is recommended for mature, flacking and acne prone skin.
INCI:
Aqua, Lavandula Angustifolia Flower Water, Olea Europaea Fruit Oil, Cetearyl Olivаte (and) Sorbitan Olivate, Macadamia Integrifolia Seed Oil, Glycerin, Squalane, Butyrospermum Parkii Butter, Сetearyl Alcohol, Lonicera Caprifolium (Honeysuckle) Flower Extract (and) Lonicera Japonica (Honeysuckle) Flower Extract, Betaine, Sodium Hyaluronate, Lactic Acid, Astrocaryum Murumuru Seed Butter, Lavandula Officinalis Extract, Aloe Arborescens L. Extract, Malus Domestica Extract, Vitis Vinifera Extract, Echinacea Purpurea Extract, Arctium Tomentosum Extract, Calendula Officinalis Extract, Salvia Officinalis Extract, Thea Sinensis Extract, Betula Pubescens Extract, Tocopherol (mixed), Beta-Sitosterol, Mentha Piperita Extract, Chamomile Extract.
Active Ingredients
Macadamia Integrifolia Seed Oil
Astrocaryum Murumuru Seed Butter
Betaine Sodium
Hyaluronate (high-molecular)
Echinacea Purpurea Extract
Betula Pubescens Extract
Tocopherol (mixed), Beta-Sitosterol
Application
Nourishing face cream №24 is suitable for:
Apply the cream on cleansed face with patting movements.
To prevent stretching and damage to the skin, apply the cream along the massage lines. For this:
Apply a small portion of the cream on the nose bridge, nose and chin.
Divide the cream from the nose bridge to the hairline and from the nose bridge to the temples.
Spread the cream from nose to ear lobe with patting movements.
Spread the cream from the top of the upper lip to the ear lobe and from the chin to the ear lobe.
Do not forget about the neck and decollete - the skin in these places also need your care.
As a base for make-up, apply the cream for 20-30 minutes before makeup.
In the cold season, put the cream at least in 30 minutes before going outside.
When you first receive your airless pump bottle, pump the top a few times and your product should start dispensing normally. Some bottles may take up to 10-30 pumps.  If you're not getting any product after pumps, we recommend priming the pump. There is a disk that pushes the product to the top which can become stuck, and you may need to bang the bottom of the bottle 3-4 times on a flat-hard surface to loosen the disk, then hold your bottle upside-down and gently tap the top of the bottle against a flat surface. This should get the product moving.