Open hours
Mon - Fri: 9.00 - 19.00
Sat - Sun: day off
Shipping
BelPost Int.
Courier (Minsk)
Pick up from store (Minsk)
Belarus Post Tracking
EMS
Product Description
All Skin Types
Chamomile Water & Olive Fruit Extract

Intensively moisturizes • Prevents skin ageing • Reduces environmental impacts
---
Toner with light chamomile aroma and powerful blend of antioxidants protects the skin from urban smog and oxidative stress. Antioxidants derived from the olive fruits (hydroxytyrosol), green tea (catechins) and yacon roots (hydroxycinnamic acids) protect cell membranes from damage caused by free radicals, have immunostimulating, antiviral and anti-inflammatory effect and prevent premature skin ageing.
Your Reviews
Людмила
Skin type: Комбинированная, чувствительная
Age: 38
Мария
Skin type: Комбинированная, проблемная
Age: 25
Main Ingredients
Betaine
Betaine is a naturally derived ingredient, an amino acid.  Also known as Trimethylglycine or glycinebetaine. It is obtained from the process of making sugar out of sugar beets. Being an osmolyte, its structure allows to attract water and help maintain cell water balance. Betaine reduces the ability of water molecules to solvate proteins, thus stabilizing the native protein structures.  It primarily functions as a humectant and anti-irritant in cosmetic products, is prone to hydrogen bonding. It is identified as anti-melanogenic agent. Accumulated evidence has shown that betaine has anti-inflammatory functions in numerous diseases.
Chamomilla Recutita Flower Water (Anthemis Nobilis Flower Water)
It is an aqueous solution of the steam distillate obtained from the flowers of Chamomilla recutita.It is one of the most powerful anti-inflammatory, antibacterial and antiseptic agents. It is often used in skin care formulations for sensitive, baby skin.
Hydrolyzed Olive Fruit Extract
Recent studies have shown that olive fruits have high contents of bioactive compounds, including phenolic compounds, with diverse biological properties, such as antioxidant, antimicrobial, antiviral, anti-inflammatory. This extract contains biophenols, one of them more powerful than Vit. C is hydroxytyrosol, the most potent antioxidant found in nature todate.Rich in Vitamin E and Oleic Acid, it helps nourish and balance the skin's lipid, protects against oxidative damage and premature ageing.
Mentha Arvensis Water
Mint is known for its balancing properties. It is one of the best flower water tonifying and refreshing oily and acne prone skin. It restores light and radiance to the complexion suffering from stress, inflammations, premature ageing. It has pronounced anti-swelling and anti-couperose effect.
Polymnia Sonchifolia Root Juice
One of the plants being considered as a potential source of prebiotic is yacon. Yacon mainly contains fructooligosaccharides (FOS) and inulin, those are resposable for various nutrigenomic properties, including as a prebiotic for intestinal health and their antimicrobial and antioxidant effects. The yacon juice has potential protective effects forbacterial skin infections due to its anti-staphylococcal properties.
It has shown an inhibitory effect on Staphylococcus aureus and S.acnes. The skin microbiota is in result balanced. It a source of powerful antioxidants, acides, that protect the skin from UV-rays damage.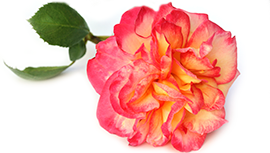 Rosa Damascena Flower Water
It is made from fresh Rose Damascena petals by direct steam distillation.Stimulates cellular renovation, increases skin elasticity, evens out skin tone and prevents pigmentation of mature skin. It has a pronounced smell of roses.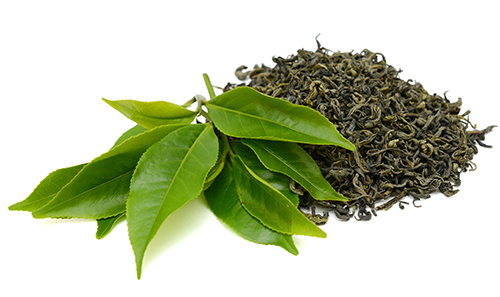 Thea Sinensis Extract
It shows good antioxidant and anti-inflammatory properties, protecting the cells from free radicals, preventing the breakdown of collagen and reducing the skin's UV damage. It's been shown to be an extremely effective treatment for reducing the redness and irritation associated with Rosacea.
INCI:
Aqua, Anthemis Nobilis Flower Water, Rosa Damascena Flower Water, Mentha Arvensis Water, Hydrolyzed Olive Fruit, Glycerin, Polymnia Sonchifolia Root Juice, Maltodextrin, Camellia Sinensis Leaf Extract, Betaine, Lonicera Caprifolium (Honeysuckle) Flower Extract (and) Lonicera Japonica (Honeysuckle) Flower Extract, Gluconolactone
Active Ingredients
Anthemis Nobilis Flower Water
Rosa Damascena Flower Water
Mentha Arvensis Water
Hydrolyzed Olive Fruit
Polymnia Sonchifolia Root Juice
Lonicera Japonica (Honeysuckle) Flower Extract
Betaine
Application
To restore the normal acidity of the skin after cleansing, spray the toner from a distance of 10-15 cm onto the skin of the face and body.
To cleanse dry skin, moisten a cotton pad abundantly and gently wipe the skin along the massage lines.
For moisturizing and antioxidant protection, spray the toner 5-6 times a day.
Does not require rinsing.
The toner is perfect for all skin types, including sensitive and hypersensitive.
Can be sprayed on the top of decorative cosmetics.
Avoid contact with eyes.