Open hours
Mon - Fri: 9.00 - 19.00
Sat - Sun: day off
Shipping
Courier (Minsk)
BelPost Int.
Pick up from store (Minsk)
Belarus Post Tracking
EMS
Product Description
Herbal active components with a proven effect
Lightens the dark spots • Strengthens the elastin-collagen structure of the skin • Reduces redness
---
Serum for intensive local and general skin brightening. Developed to resist solar, hormonal and age-related pigmentation. It contains a complex of organic botanical assets, which stimulates the effective functioning of melanocytes without melanin hyperproduction. It has an extra moisturizing, smoothing and anti-inflammatory effect.
Your Reviews
Виктория
Skin type: комбинированная
Age: 33
Main Ingredients
Acacia Senegal Gum
Due to the excellent film-forming and adhesive properties, the resin from the Acacia tree is often used as a natural glue or emulsifier for the production of foodstuff, beverage, sweets and cosmetic industry. It has ideal stabilization and suspension properties for beverages or beverage emulsions, cosmetics, or other emulsions. The main constituent of gum arabic is arabinogalactan, a biopolymer consisting of arabinose and galactose monosaccharides. The gum is rich in magnesium, calcium and potassium salts. It displayes anti-inflammatory und wound healing activity. Solubility and low viscosity emulsion properties have facilitated the use of GA as an encapsulating agent for retention and protection of chemically reactive and volatile flavoring.
Betaine
Betaine is a naturally derived ingredient, an amino acid.  Also known as Trimethylglycine or glycinebetaine. It is obtained from the process of making sugar out of sugar beets. Being an osmolyte, its structure allows to attract water and help maintain cell water balance. Betaine reduces the ability of water molecules to solvate proteins, thus stabilizing the native protein structures.  It primarily functions as a humectant and anti-irritant in cosmetic products, is prone to hydrogen bonding. It is identified as anti-melanogenic agent. Accumulated evidence has shown that betaine has anti-inflammatory functions in numerous diseases.
Butyrospermum Parkii Butter (Shea)
The wide range of ingredients (oleic, linoleic, and stearic acids, antioxidants, vitamins) in shea butter regulates the moisture balance of the skin naturally and moisturises the skin, soothing and smoothing. Shea butter helps repair the skin and is an effective remedy for dark spots, wrinkles, stretch marks and sunburn. Its healing properties help treat minor burns, small wounds and insect bites. The lipid barrier of the cornea is strengthened, making shea butter ideal for the care of dry, atopic and damaged skin.
Cetearyl Alcohol
Cetearyl Alcohol is a mixture of fatty alcohols derived from Coconut oils, consisting predominantly of cetyl and stearyl alcohols. It's used as a texture enhancer. Cetearyl Alcohol also contains emollient properties which leave skin soft and smooth. It works enhancing the delivery of nutrients into the deeper layers of the skin. Has disinfectant properties.
Cetearyl Olivаte (and) Sorbitan Olivate
It is obtained from the original olive oil by esterification of its fatty acid groups and combined with sorbitol and cetearyl alcohol. It is a non-ionic and mild emulsifier. It is a cutting-edge oil-in water emulsion stabilizing agent and liquid crystal promoter lamellar liquid that actually reorganizes emulsion structure on a microscopic level, improving product performance, texture and feel. Ist combination of fatty acids that are chemically similar to the composition of the hy drolipidic film of the skin.

It has the ability to generate liquid crystal structures, making it an ideal biomimetic ingredient in terms of composition and structure. The distinct lamellar liquid crystal structure is remarkably similar to the skin's own natural lipid structure, creating an excellent delivery system that provides superior hydrating effects due to the high water content of the liquid crystalline structure that forms when in contact with the skin.
Cocos Nucifera Oil
Extracted from the fresh fruit of the coconut palm, virgin and organic coconut oils are a world apart from the chemically refined, bleached and deodorised conventional type. Delicious and healthy to eat, virgin coconut oil is high in protective antioxidants and antibacterial fatty acids. Reduces the loss of transdermal water, recovering skin's moisture and freshness, and leaving it soft and hydrated. Coconut oil is perfect for repairing dry, damaged hair. n turn making it shiny and healthy.
Glyccyrrhyza Glabra Extract
Glyccyrrhyza Glabra (Licorice root) Extract is used as a anti-inflammatory, antiseptic, analgesic, wound healing, anti-allergic agent. It normalizes electrolyte balance in the deeper layers of the skin, soothes and softens irritated skin, has a rejuvenating effect due to the high content of phytohormones.Licorice root extract is a common ingredient used in many skincare products to lighten the discoloration or pigmentation.
Glycerin
Glycerin is used in skincare as an emollient, slip agent, and humectant that absorbs moisture from the air and draws it into the skin. Moisturizes and restores skin, is necessary for healthy skin, encourages skin cell growth and regeneration.
Hydnocarpus Laurifolia Seed Oil (Chaulmoogra)
The oil is derived from the seeds of the chaulmoogra tree. The tree grows in tropical forests found in India. Chaulmoogra contains an active ingredient known as hydnocarpic acid, which is an excellent antimicrobial agent. It can be used to treat eczema, psoriasis, bruises, wounds and sores. It cleanses, and reduces the flow of sebum to leave a clear skin. Its additonal benefit is that it helps to regulate pigmentation.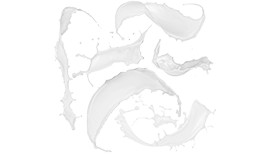 Lactic Acid
Rosehip oil is pressed from the fruit and seeds of the rose plant. Rosehip oil contains a wealth of essential fatty acids, including linoleic and linolenic acid. Fatty acids help to keep cell walls strong so that they don't lose water. Rosehip oil is loaded with skin-nourishing vitamins, phenols and antioxidants. It has been shown to have antiviral, antibacterial, and antifungal properties.This oil moisturizes, calms and repears the skin.
Lavandula Officinalis Extract
Lavandula Officinalis ExtractIn cosmetics it is used for its soothing, anti-septic, and anti-inflammatory properties. The herb has also been know to effectively treat acne, burns, bruises, and infections. 
Lonicera Caprifolium (Honeysuckle) Flower Extract or Lonicera Japonica (Honeysuckle) Flower Extract
This extract is known to optimize the metabolic processes in the skin, to strengthen the capillaries, to eliminate the itching and irritation. It has pronounced anti-inflammatory and deodorizing activities. Honeysuckle extract is a natural, plant-based preservative that is strongly anti-bacterial and anti-viral. It works to prevent fungal and bacterial growth in water based products, it is used as natural preservative in green cosmetics.
Pfaffia Paniculata Root Extract (and) Ptychopetalum Olacoides Bark/Stem Extract (and) Lilium Candidum Flower Extract
Patented active conpoundBIOSKINUP CONTOUR 3R© of the laboratory CHEMYUNION (Brasil) Bioskinup™ Contour 3R is composed of concentrated extracts of Pfaffia, Maramuama and White Lily, a synergic association standardized in saponins and flavonoids. It helps to reduce dark circles and under eye bags and puffiness. It also improves skin firmness. Ideal applications include skin care products for face contour and cosmetic and dermocosmetic eye care products.
Pistacia Vera Seed Oil
The fruits of the pistachio are high in protein, oil, and vitamin E. Vitamin E alpha- and gamma-tocopherol, vitamin C, proanthocyanidins, transresveratrol, isoflavones have been identified in this nut. This oil stimulates the synthesis of collagen, improves the barrier function of the skin. It has inhibitory effect on synthesis of melanin, owing to prevention of pigments pots and freckles.
Prunus Amygdalus Dulcis Oil
It is obtained by cold pressing and degumming the oil from the kernels of sweet almonds. The fact that Sweet Almond Oil contains a large number of essential fatty acids also helps in improves the barrier function of your skin and protects it from drying. Almond oil is a powerful antioxidant and protects the skin and optimizes its absorption behaviour. It is ideal as a massage oil. It penetrates very deep into the first layer of the skin. Use of this oil has the antiinflammatory, regenerating and tonic effect on skin. Oil is rich with vitamin E which prevents destruction of collagen and stimulates the healing skin processes.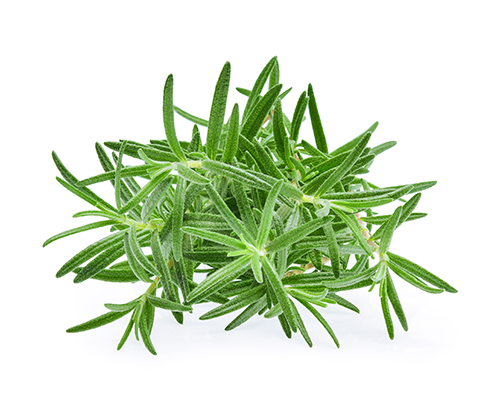 Rosmarinus Officinalis Leaf Extract
It has pronounced health benefits. Rosemary is known to reduce inflammation, is used to treat rheumatoid arthritis and muscle pain, to stimulate hair growth. It increases circulation and blood flow. As a potent antioxidant it prolongs the shelf life of cosmetic products.
Silica
Silica is a mineral found naturally in sandstone, clay, and granite, as well as in parts of plants and animals. Silica is the most common constituent of sand. Silica is a trace mineral that helps strengthen your body's connective tissues — muscles, tendons, hair, ligaments, nails, cartilage and bone In cosmetics it is used as a an abrasive, anticaking, opacifying agent . Due to its spherical particles silica doesn't only absorb sweat and oil, but prevent light reflection, and make the skin smooth and visually younger.
Sodium Hyaluronate (low-molecular)
Low-molecular-weight-HA (< 500 kDa) can hydrate the skin somewhat deeper though it is still a big molecule and works mainly in the epidermis (outer layer of the skin). Hyaluronic Acid and Sodium Hyaluronate can replace some of the water lost in the dermis, and potentially fight wrinkles and other signs of aging. Stimulates own hyaluronic acid production. Improves skin immunity by stimulating the production of antimicrobial peptides.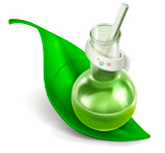 Squalene
Squalene are natural components of human sebum, a mixture of lipids produced by glands in the skin. It is used in cosmetics to reduce trans-epidermal water loss (TEWL) or prevent moisture loss, and to restore the skin's suppleness and flexibility. It reducees the oxidative damage to the skin due to exposure to UV light and prevents pigmentation.
Thymus Vulgaris Extract
Thyme leaf extract has antimicrobial properties, ideal for the care of acne. It is also used as a natural preservative.It is known to have pronounced tonifying, antibacterial and anti-inflammatory effects. It is used to clean the skin, to get rid inflammatory processes, to increase the complexion.сы.
Tocopherol (mixed), Beta-Sitosterol
Tocopherols are another group of chemicals that make up the vitamin E family. Tocotrienols target specific free radicals and sources of inflammation, however. Applied to skin, it is considered a good moisturizing and skin-soothing ingredient. Beta-Sitosterol ia a fatty acid-type ingredient derived from plants. Beta-sitosterol occurs naturally in many fruits, vegetables, nuts, and seeds. It is similar to cholesterol, which occurs naturally in skin. It Improves an epitelization, ptotecks from UV-rays.
Water
Xanthan Gum
Xanthan gum is a polysaccharide with many industrial uses, which is made by mixing fermented sugars. It is used as a stabiliser, emulsifier, thickener, suspending agent and bodying agent. Xanthan gum exhibits high viscosity at low concentrations, little change in viscosity at varying temperatures, and excellent stability over a wide pH range.It improves cream texture und moisturizes the skin.
Анис
Обладает тонизирующим, регенерирующим, заживляющим действием на кожу. Благодаря высокому содержанию калия, расслабляющего спазмированную мускулатуру, является растительной альтернативой ботоксу в борьбе с мимическими морщинами.
Бензиловый спирт
Ароматический спирт естественного происхождения. Содержится в клюкве, абрикосах, чаях. В косметике используется как консервант или как ароматизатор для придания цветочного аромата.

Масло рапса
Ценное косметическое масло, насыщенное незаменимыми жирными кислотами. Содежрит около 12% линоленовой кислоты (омега-3), 23% линолевой (омега-6), 59% лдеиновой кислоты (омега-9). Обладает сильнейшим противовоспалительным действием не тлько за счёт омега-3 и омега-9, но и высокого содержания витамина Е. Сильный антиоксидант. Улучшает барьерную функцию кожи.
Полиглицерил-3 дизостеарат
Нежный и мягкий неионный эмульгатор растительного происхождения. Подходит для создания эмульсий "масло в воде" для сухой и чувствительной кожи.
Цитраль
Компонент эфирных масел. Требует обязательного указания в INCI, если присутствует в эфирных маслах, входящих в соств косметики. В качестве отдельного ингредиента используется как ароматизатор или отдушка с запахом лимона.
Экстракт корня алтея
Противовоспалительный и осветляющий компонент косметики. Т.к. любой воспалительный процесс в коже запускает синтез меланина через меланоцитоситмулирующий гормон, все противовоспалительные вещества этот процесс прерывают. Оказывает успокаивающее действие, уменьшает покраснения и в общем выравнивает тон кожи.
Экстракт рисовых отрубей
Осветляющий компонент косметики. Содержит гамма-оризанол, который является ингибитором тирозиназы и подавляет синтез меланина.
Экстракт толокнянки
Осветляющий компонент косметики. Действующее вещество - арбутин, которое гидролизируется кожной микрофлорой до гидрохинона - ингибитора тирозиназы. В отличие от чистого гидрохинона не оказывает сильного раздражающего и токсического действия на кожу.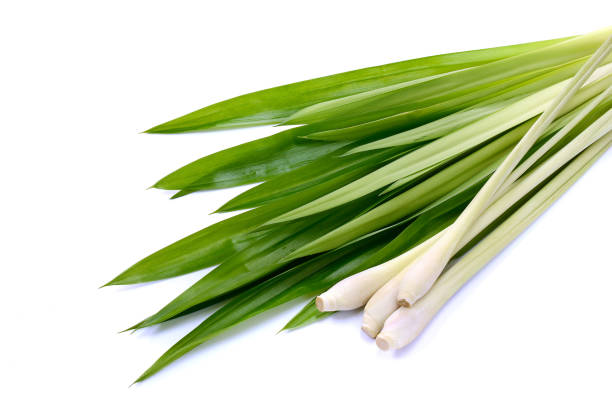 Эфирное масло лемонгасса
Эфирное масло для ухода за жирной, комбинированной и проблемной кожей - регулирует салоотделение, сужает поры, уменьшает воспаление. Обладает антисептическими и дезодорирующими свойствами.
INCI:
Aqua, Pistacia Vera Seed Oil*, Cetearyl Olivаte** (and) Sorbitan Olivate**, Betaine**, Glycerin**, Butyrospermum Parkii Butter**, Brassica Campestris Seed Oil** (and) Glycyrrhiza Glabra Root Extract** (and) Polyglyceryl-3 Diisostearate** (and) Althaea Officinalis Root Extract** (and) Oryza Sativa Bran Extract**, Prunus Amygdalus Dulcis Oil**, Cocos Nucifera Oil**, Silica**, Сetearyl Alcohol**, Lonicera Caprifolium (Honeysuckle) Flower Extract* (and) Lonicera Japonica (Honeysuckle) Flower Extract*, Hydnocarpus Laurifolia Seed Oil**, Pfaffia Paniculata Root Extract** (and) Ptychopetalum Olacoides Bark/Stem Extract** (and) Lilium Candidum Flower Extract**, Acacia Senegal Gum** (and) Xanthan Gum**, SC-CO2 Arctostaphylos Uva Ursi Extract*, Lactic Acid**, Tocopherol (mixed)**, Beta-Sitosterol**, Squalene**, Benzyl Alcohol**, Cymbopogon Flexuosus Herb Oil**, Sodium Hyaluronate (low-molecular)**, Thymus Vulgaris CO2 Extract*, Lavandula Officinalis CO2 Extract*, Rosmarinus Officinalis CO2 Extract**, Pimpinella Anísum Extract*, Citral*. * - ingredients with ECO and BIO sertificates ** - natural ingredients
Active Ingredients
Brassica Campestris Seed Oil
Glycyrrhiza Glabra Root Extract
Althaea Officinalis Root Extract
Oryza Sativa Bran Extract

Pfaffia Paniculata Root Extract, Ptychopetalum Olacoides Bark/Stem Extract, Lilium Candidum Flower Extract,

Arctostaphylos Uva Ursi Extract,

Sodium Hyaluronate (low-molecular)
Application
В первую очередь это косметическая сыворотка для осенне-зимнего сезона, когда падает уровень ультрафиолетового излучения.
В весенне-летний сезон для сохранения эффекта осветления обязательно используйте дополнитеные солнцезащитные средства.

Наносится ДВАЖДЫ в день.
Сыворотка обладает легкой текучей текстурой. Прекрасно распределяется тончайшим слоем и позволяет спокойно себя комбинировать с любыми дневными и ночными уходовыми средствами, как для лица, так и для области вокруг глаз. В этом случае сыворотка наносится первым слоем.