Open hours
Mon - Fri: 9.00 - 19.00
Sat - Sun: day off
Shipping
Courier (Minsk)
BelPost Int.
Pick up from store (Minsk)
Belarus Post Tracking
EMS
Product Description
Sensitive Skin
With calamus, prebiotics and honokiol
Suitable for intimate care of moms-to-be • Physiological pH
---
PERFECT FOR THOSE WHO LOVE NATURAL AND GENTLE CARE
A gentle sulfate-free foam for daily hygiene based on a composition of mild plant surfactants, extracts and special prebiotics. It gives a feeling of comfort, care, cleanliness and freshness.
The natural antiseptics calamus, calendula and honokiol from magnolia bark help to resist fungal infections. Aloe Vera extract moisturizes and soothes irritated skin and mucous membranes. Natural lactic acid ensures a physiological pH level. A complex of the latest prebiotics Biolin®, CobioBalance®, and Yogurten® supports the healthy microflora in the intimate area and increases the immunity of the skin by normalizing its microbiome.
Your Reviews
Платонова Юлия
Skin type: сухой
Age: 36
Ксения
Skin type: Комбинированная
Age: 35
Main Ingredients
Acacia Senegal Gum
Due to the excellent film-forming and adhesive properties, the resin from the Acacia tree is often used as a natural glue or emulsifier for the production of foodstuff, beverage, sweets and cosmetic industry. It has ideal stabilization and suspension properties for beverages or beverage emulsions, cosmetics, or other emulsions. The main constituent of gum arabic is arabinogalactan, a biopolymer consisting of arabinose and galactose monosaccharides. The gum is rich in magnesium, calcium and potassium salts. It displayes anti-inflammatory und wound healing activity. Solubility and low viscosity emulsion properties have facilitated the use of GA as an encapsulating agent for retention and protection of chemically reactive and volatile flavoring.
Betaine
Betaine is a naturally derived ingredient, an amino acid.  Also known as Trimethylglycine or glycinebetaine. It is obtained from the process of making sugar out of sugar beets. Being an osmolyte, its structure allows to attract water and help maintain cell water balance. Betaine reduces the ability of water molecules to solvate proteins, thus stabilizing the native protein structures.  It primarily functions as a humectant and anti-irritant in cosmetic products, is prone to hydrogen bonding. It is identified as anti-melanogenic agent. Accumulated evidence has shown that betaine has anti-inflammatory functions in numerous diseases.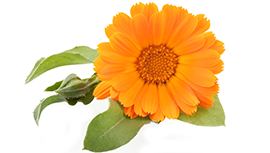 Calendula Officinalis Extract
It improves the skin regeneration und straightens the capillaries.
Glycerin
Glycerin is used in skincare as an emollient, slip agent, and humectant that absorbs moisture from the air and draws it into the skin. Moisturizes and restores skin, is necessary for healthy skin, encourages skin cell growth and regeneration.
Inulin (and) Yogurt Powder
Patented active inredient of the Laboratory Givaudan (France). Yogurtene® Balance combines the skin benefits of yogurt with the prebiotic activity of Inulin, a vegetable fructose polysaccharide derived from chicory. Yogurtene® Balance reduces the growth of pathogenic bacteria in favour of friendly microorganisms naturally present on the epidermis. It has no antibacterial properties and remains gentle for the skin, regulates the production of sebum. It also provides the skin with all the benefits of yogurt: non-hydrolysed proteins, lactose, vitamins and minerals.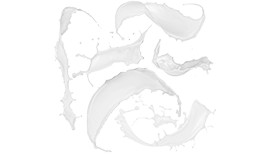 Lactic Acid
Rosehip oil is pressed from the fruit and seeds of the rose plant. Rosehip oil contains a wealth of essential fatty acids, including linoleic and linolenic acid. Fatty acids help to keep cell walls strong so that they don't lose water. Rosehip oil is loaded with skin-nourishing vitamins, phenols and antioxidants. It has been shown to have antiviral, antibacterial, and antifungal properties.This oil moisturizes, calms and repears the skin.
Lonicera Caprifolium (Honeysuckle) Flower Extract or Lonicera Japonica (Honeysuckle) Flower Extract
This extract is known to optimize the metabolic processes in the skin, to strengthen the capillaries, to eliminate the itching and irritation. It has pronounced anti-inflammatory and deodorizing activities. Honeysuckle extract is a natural, plant-based preservative that is strongly anti-bacterial and anti-viral. It works to prevent fungal and bacterial growth in water based products, it is used as natural preservative in green cosmetics.
Magnolol, Honokiol
It is an active component isolated from Magnolia officinalis. Magnolia officinalis and Magnolia obovata bark extracts are widely employed as herbal preparations for their sedative, antioxidant, anti-inflammatory, antibiotic, and antispastic effects. Recent studies have proven the effectiveness of magnolia bark extract against so-called 'inflam aging' - these are chronic skin inflammations accelerating the skin aging process, they typically occur in reddened, rosacea-prone skin. Magnolol, Honokiol work as platelet aggregation inhibitors, has a strong anti-wrinkle effect by reducing the contraction of facial muscles that lead to expression lines.
Polymnia Sonchifolia Root Juice
One of the plants being considered as a potential source of prebiotic is yacon. Yacon mainly contains fructooligosaccharides (FOS) and inulin, those are resposable for various nutrigenomic properties, including as a prebiotic for intestinal health and their antimicrobial and antioxidant effects. The yacon juice has potential protective effects forbacterial skin infections due to its anti-staphylococcal properties.
It has shown an inhibitory effect on Staphylococcus aureus and S.acnes. The skin microbiota is in result balanced. It a source of powerful antioxidants, acides, that protect the skin from UV-rays damage.
SC-CO2 Aloe Arborescens L. Extract
This plant is one of the richest natural sources of health for human beings coming. The chemistry of the plant has revealed the presence of more than 200 different biologically active substances. It is used as potent moisturizing, antibacterial and anti-inflammatory agent.
Sodium Hyaluronate (High-molecular)
High-molecular-weight-HA Sodium Hyaluronate is the salt form of Hyaluronic Acid . High-molecular-weight-HA (>500 kDa) is an excellent surface hydrator, skin protectant, that can hold up to 1,000 times its own weight in water. It can act as an osmotic pump helping water-soluble actives to penetrate deeper into the skin. Smoothes the skin, boosts the tissue regeneration without scarring, prevents oxygen free radical damage.
Water
Xanthan Gum
Xanthan gum is a polysaccharide with many industrial uses, which is made by mixing fermented sugars. It is used as a stabiliser, emulsifier, thickener, suspending agent and bodying agent. Xanthan gum exhibits high viscosity at low concentrations, little change in viscosity at varying temperatures, and excellent stability over a wide pH range.It improves cream texture und moisturizes the skin.
Бензоат натрия
Натуральный консервант в космпетике. Используется в различных типах косметических продуктов, таких как шампуни, гели для душа и кремы для тела.
Инулин, альфа-глюкан олигосахарид
Пребиотик, способствует нормализации, кожной микрофлоры. Является питательной средой, необходимой для роста дружественных микроорганизмов, которым не могут воспользоваться опасные и враждебные виды.
Каприлил/каприл глюкозид
Это жидкий неионогенный ПАВ с отличным пенообразованием, получаемое из масел (жирных кислот растительного происхождения) и глюкозы. Очень хорошо растворяет жировые загрязнения и при этом является мягким очищающим веществом, которое хорошо переносится чувствительной кожей.
Легко биодеградабелен.
Коко-глюкозид, глицерил олеат
Смесь натуральных неионных высокодеградабельных ПАВ из кокосового и подсолнечного масел. По своему составу близок к липидам кожи.
В составе косметических продуктов смягчает действие агрессивных моющих средств, стабилизирует пену и восстанавливает гидро-липидный баланс в дерме. Усиливает действие лечебных добавок в составе косметического продукта. В составе шампуней работает как кондиционирующая добавка – придаёт волосам живой блеск, уменьшает потребность в кондиционере.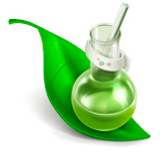 Лаурил сульфоацетат натрия
Натуральный пенообразователь. Является безопасной заменой SLS. Используется в шампунях, пенах, зубных пастах. Молекулы этого вещества не могут проникать в кожу и не вызывают раздражения кожи и слизистых. Биодеградабелен.
Лауроил саркозинат натрия
Мягкий анионный натуральный ПАВ получаемый из саркозина – аминокислоты, входящей в состав яичного желтка, овощей, бобовых и т.д. Обладает хорошей очищающей способностью и усиливает пенообразование. Легко биодеградабелен.
Магнолол, хонокиол
Биологически активные соединения, выделенные из коры магнолии (Magnolia officinalis). Магнолол и хонокиол обладают антибактериальными и противогрибковыми свойствами. Используются при лечении купероза - могут ингибировать агрегацию тромбоцитов. Оказывают сильное и продолжительное расслабляющее действие на мышцы. Успокаивающее и противовоспалительное действие на кожу. Сильные антиоксиданты.
Сорбат калия
Натуральный консервант в космпетике. Используется в различных типах косметических продуктов, таких как шампуни, гели для душа и кремы для тела.
Экстракт корня аира
Содержит богатый комплекс фитонцидов, смол, эфирных масел, кислот, в т.ч. витамин С, йода и крахмала и т.д. Обладает сильным стимулирующим действием для роста и укрепления волос волос.  Надёжно обвлоакивает волосы, защищая их от повреждений, придаёт им блеск и эластичность, уменьшает ломкость. Благотворно воздействует на кожу головы, уменьшая перхоть и очищая и регулируя жирность. Используется в уходе за коежй головый с себореей.
INCI:
Aqua, Sodium Lauroyl Sarcosinate, Aloe Vera Extract, Sodium Lauryl Sulfoacetate, Caprylyl/Capryl Glucoside, Calendula Officinalis Flower Extract, Acorus Calamus CO2 Extract, Glicerin, Inulin, Alpha-Glucan Oligosaccharide, Magnolol, Honokiol, Sodium Levulinate, Betain, Sodium Benzoate, Potassium Sorbate, Lactic Acid, Sodium Hyaluronate, Lonicera Caprifolium (Honeysuckle) Flower Extract (and) Lonicera Japonica (Honeysuckle) Flower Extract, Yogurt Powder, Coco-Glucoside (and) Glyceryl Oleate, Polymnia Sonchifolia Root Juice, Acacia Senegal Gum (and) Xanthan Gum
Active Ingredients
Aloe Vera  &  Calendula Officinalis Flower Acorus Calamus Extracts, 
Inulin, Alpha-Glucan Oligosaccharide (prebiotic)
Magnolol, Honokiol
Sodium Hyaluronate
Yogurt Powder (prebiotic)
Polymnia Sonchifolia Root Juice (prebiotic)
Application
Use: Apply a small amount of foam to wet skin, then rinse off with water. If there are injuries on the mucosa, a pinching sensation may occur.
Contraindications: Individual intolerance to the components.