Open hours
Mon - Fri: 9.00 - 19.00
Sat - Sun: day off
Shipping
Courier (Minsk)
BelPost Int.
Pick up from store (Minsk)
Belarus Post Tracking
EMS
Product Description
Baby skin 0+
hypoallergenic lanolin

Reduces irritation and itching • Protects against rash
---
For the most caring dads.
Innovative cream to protect delicate skin.
The barrier complex of unique hypoallergenic lanolin, valuable oils and enzymes of thermal microorganisms strengthens the lipid barrier of the baby's skin and makes it more resistant to diapers rashes and irritation.
The calming and anti-odominous effect of stick-tights and marigolds extracts is enhanced by the action of calamine, which promotes the healing of tender skin and the functioning of local and cellular immunity.
Your Reviews
Сергей
Skin type: комбинир
Age: 46
Skin type: Детская
Age: 9
Main Ingredients
Acacia Senegal Gum
Due to the excellent film-forming and adhesive properties, the resin from the Acacia tree is often used as a natural glue or emulsifier for the production of foodstuff, beverage, sweets and cosmetic industry. It has ideal stabilization and suspension properties for beverages or beverage emulsions, cosmetics, or other emulsions. The main constituent of gum arabic is arabinogalactan, a biopolymer consisting of arabinose and galactose monosaccharides. The gum is rich in magnesium, calcium and potassium salts. It displayes anti-inflammatory und wound healing activity. Solubility and low viscosity emulsion properties have facilitated the use of GA as an encapsulating agent for retention and protection of chemically reactive and volatile flavoring.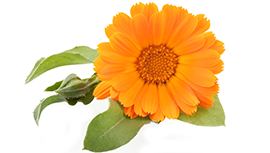 Calendula Officinalis Extract
It improves the skin regeneration und straightens the capillaries.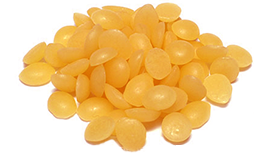 Candelilla Cerawax
Candelilla Cerawax, derived from candelilla plants, a small succulent that grows in bunche It is used as a thickening agent and emollient. It has anti-inflammatory and anti-bacterial properties.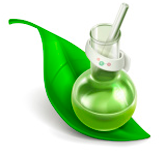 Caprylic/Capric Triglyceride
Fractionated Coconut Oil. Is a special esterification of coconut oil using caprylic and capric fatty acids. It is colorless, odorless, tasteless and stable. efficient solvents. Vitamins or other fat-soluble chemicals are easily dissolved in mixtures of caprylic/capric triglycerides and can be used to enhance the beneficial properties of face creams. Caprylic/capric trigylceride does not readily oxidize. It is particularly useful as a stabilizer of emulsions. This property is particularly useful in facial creams and other cosmetic products, helping to give them a longer shelf life. Caprylic/capric triglyceride is an excellent emollient as well, improving both the aesthetics of the product, as well as working to soften and smooth the skin.
Cetearyl Olivаte (and) Sorbitan Olivate
It is obtained from the original olive oil by esterification of its fatty acid groups and combined with sorbitol and cetearyl alcohol. It is a non-ionic and mild emulsifier. It is a cutting-edge oil-in water emulsion stabilizing agent and liquid crystal promoter lamellar liquid that actually reorganizes emulsion structure on a microscopic level, improving product performance, texture and feel. Ist combination of fatty acids that are chemically similar to the composition of the hy drolipidic film of the skin.

It has the ability to generate liquid crystal structures, making it an ideal biomimetic ingredient in terms of composition and structure. The distinct lamellar liquid crystal structure is remarkably similar to the skin's own natural lipid structure, creating an excellent delivery system that provides superior hydrating effects due to the high water content of the liquid crystalline structure that forms when in contact with the skin.
Gluconolactone
Gluconolactone is white crystalline powder derived from gluconic acid received  from vegetable raw materials. Gluconic acid, found abundantly in plant, honey and wine, is a mild organic acid derived from glucose by a simple oxidation reaction. It's a polyhydroxy acid (PHA), that is often referred to as next generation AHA. It gently lifts off dead skin cells form the skin surface making skin smooth and even. In the long term it provides anti-aging benefits. It has comparable skin benefits to AHAs but without the irritation as a side effect.
A comparative study of gluconolactone versus benzoyl peroxide in the treatment of acne. The results of this study showed that both gluconolactone and benzoyl peroxide had a significant effect in improving patients' acne by reducing the number of lesions (inflamed and non-inflamed). Furthermore, fewer side-effects were experienced by patients treated with gluconolactone when compared with benzoyl peroxide.
Glycerin
Glycerin is used in skincare as an emollient, slip agent, and humectant that absorbs moisture from the air and draws it into the skin. Moisturizes and restores skin, is necessary for healthy skin, encourages skin cell growth and regeneration.
Laminaria Ochroleuca Extract in Caprylic/Capric Triglyceride
Patented compound ANTILEIKIN-6© of laboratory BIOTEH MARINE (France).
Laminaria Ochroleuca, also known as "golden seaweed," is appreciated for remarcable properties to combat the effects of UVA and UVB rays. Rich in nutrients, this extract helps smooth the skin, has a significant effects on the hydration, firmness of the skin, it also helps moisturize skin while boosting the skin's barrier layer. Because seaweed cells are surprisingly similar to skin cells, it protects and maintains the skin's natural balance, defending against irritation, stimulating the synthesis of collagen and glycosaminoglycans.
Lavandula Officinalis Extract
Lavandula Officinalis ExtractIn cosmetics it is used for its soothing, anti-septic, and anti-inflammatory properties. The herb has also been know to effectively treat acne, burns, bruises, and infections. 
Lonicera Caprifolium (Honeysuckle) Flower Extract or Lonicera Japonica (Honeysuckle) Flower Extract
This extract is known to optimize the metabolic processes in the skin, to strengthen the capillaries, to eliminate the itching and irritation. It has pronounced anti-inflammatory and deodorizing activities. Honeysuckle extract is a natural, plant-based preservative that is strongly anti-bacterial and anti-viral. It works to prevent fungal and bacterial growth in water based products, it is used as natural preservative in green cosmetics.
Macadamia Integrifolia Seed Oil
Macadamia Nut Oil is cold pressed form the nut of Macadamia integrifolia trees. Macadamia Nut Oil, Macadamia integrifolia, has one of the highest sources of the essential fatty acid, palmitoleic acid, found in animal oils he absolute best, plant alternative, to animal based oils, this is the oil of choice to replace the activity of Mink Oil, and even Shark Liver Oil. Macadamia Nut Oil is excellent in hair care. It eliminates flaking and moisturizes fragile, damaged, dry skin.
Olea Europaea Fruit Oil
Olea Europaea (Olive) Fruit Oil is the oil extracted from the fruit (olives) of the Olive tree. Olive oil contains three major antioxidants: vitamin E, polyphenols, and phytosterols. Antioxidants, when topically applied, may help protect the skin from premature skin aging. Vitamin E partly accounts for the anti-aging benefits of olive oil because it helps restore skin smoothness and protects against ultraviolet light. It is known to maintain the softness, suppleness, and radiance of skin and hair. The oil shows to eliminate bacteria by deeply penetrating pores without clogging them and to have cleansing properties that purge dirt, sweat and excess sebum from hair and skin. It is able to repair and improve the appearance of damaged tissue such as scars, acne, and wrinkles.
Plaukuotojo lakišiaus ekstraktas medvilnės sėklų, palmių ir sėmenų aliejuose
Salvia Officinalis Extract
Due to its bactericidal and bacteriostatic properties it is commonly used in cosmetics for sensitive, baby skin and in medical cosmetics. It is reported to have antibiotic, antihypertensive, anti-inflammatory, antioxidant, astringent, antispasmodic, estrogenic and hypoglycemic properties. Therefore it act reducing inflammation and regulating sebum production. The extract has a relaxing and calming effect on the state of the nervous system and muscles, reducing stress accumulated during the day.
Sesamum Indicum Seed Oil
Sesame oil is an edible vegetable oil derived from sesame seeds. esame oil is rich in linoleic acid and oleic acid. The oil shows a high resistance to oxidation thanks to strong antioxidant Sesaminol. Because of its antibacterial and anti-inflammatory properties it is commonly used in beauty treatments for the skin. There is a predominance of gamma-tocopherol over the other isomers of Vitamin E. It conforms for care of the dry, sensitive, withering skin and for oily skin too.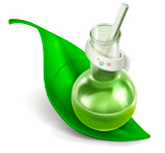 Squalene
Squalene are natural components of human sebum, a mixture of lipids produced by glands in the skin. It is used in cosmetics to reduce trans-epidermal water loss (TEWL) or prevent moisture loss, and to restore the skin's suppleness and flexibility. It reducees the oxidative damage to the skin due to exposure to UV light and prevents pigmentation.
Thermus Thermophillus Ferment
Thermus Thermophilus Ferment extract (TTF) is a specialized bacterium strain found in shallow marine hydrothermal systems and low-saline solfataric springs - the muddy waters near volcanic areas. This bacterium that thrives at around 75 °C. has been gathered from vents two kilometres down on the bottom of the Pacific's Gulf of California. Recent further investigations have proven the next properties of this ferment:
protection against Infrared- Ageing,

protection of DNA against oxidative damage of UVA irradiation (in vitro),

decrease of lipoperoxidation of the stratum corneum being a potent antioxidant that can deactivate hydrogen peroxide and superoxide anion radical,

increase of skin ceramide amounts,

protection against collagen contraction ,

stinulation of corneocytes maturation.
Tocopherol (mixed), Beta-Sitosterol
Tocopherols are another group of chemicals that make up the vitamin E family. Tocotrienols target specific free radicals and sources of inflammation, however. Applied to skin, it is considered a good moisturizing and skin-soothing ingredient. Beta-Sitosterol ia a fatty acid-type ingredient derived from plants. Beta-sitosterol occurs naturally in many fruits, vegetables, nuts, and seeds. It is similar to cholesterol, which occurs naturally in skin. It Improves an epitelization, ptotecks from UV-rays.
Water
Xanthan Gum
Xanthan gum is a polysaccharide with many industrial uses, which is made by mixing fermented sugars. It is used as a stabiliser, emulsifier, thickener, suspending agent and bodying agent. Xanthan gum exhibits high viscosity at low concentrations, little change in viscosity at varying temperatures, and excellent stability over a wide pH range.It improves cream texture und moisturizes the skin.
Бензиловый спирт
Ароматический спирт естественного происхождения. Содержится в клюкве, абрикосах, чаях. В косметике используется как консервант или как ароматизатор для придания цветочного аромата.

Воск рисовых отрубей
Растительный воск, получаемый после обработки рисового жмыха.
Обладает способностью удерживать влагу, образуя на коже тонкую гигроскопичную плёнку, препятствующую потере воды. Благодаря окклюзионному воздействию на кожу применяется в детких кремах под подгузик и в косметике для атопичной кожи.
Каламин
Минеральная пудра розового цвета с высоким содержанием цинка, получаемая из минерала гемиморфита. Средство с широким успокаивающим действием - противозудное, подсушивающее, охлаждающее. Усиливает регенерацию эпидермиса, снимает отёчность и воспаление. Обладает выраженным антисептическим действием.
Ланолин
Английский высококачественный безводный ланолин с сертификатами Vegan и Ecosert.
Шерстяной воск, получаемый путём вываривания шерсти овец. Густое желтое или желтовато-бурое масло с характерным запахом. Особо ценится в восстанавливающей косметике и в косметике для сухой кожи за свой уникальный состав с большим содержанием стеринов (в частности, холестерина, изохолестирина и т.д.), высших жирных кислот (миристиновой, пальмитиновой, церотиновой и др.), а так же свободных высокомолекулярных спиртов. 
Обладает сильным смягчающим, увлажняющим и ранозаживляющим действием.
Цитраль
Компонент эфирных масел. Требует обязательного указания в INCI, если присутствует в эфирных маслах, входящих в соств косметики. В качестве отдельного ингредиента используется как ароматизатор или отдушка с запахом лимона.
Цитрат меди
Соль меди и лимонной кислоты. Натуральный консервант и антисептик с широким спектром действия по отношению к бактериям, вирусам, грибкам. Не вызывает аллергических реакций и не связывается с клетками человеческого тела. Воздействует только на специфические мембраны микроорганизмов, препятсвтуя их дыханию, питанию и размножению. Распадается в окружающей среде.
Цитрат серебра
Соль серебра и лимонной кислоты. Натуральный консервант и антисептик с широким спектром действия по отношению к бактериям, вирусам, грибкам. Не вызывает аллергических реакций и не связывается с клетками человеческого тела. Воздействует только на специфические мембраны микроорганизмов, препятсвтуя их дыханию, питанию и размножению. Распадается в окружающей среде.
Экстракт сфагнума
Уникальный природный антисептик и антиоксидант. Богат феноловыми кислотами и кумаринами, замедляющими процессы окисления и угнетающими рост болезнетворной микрофлоры. Обладает противогрибковой активностью.
Экстракт череды
Благодаря своим многообразным биологически активным веществам обладает успокаивающим, обезболивающим, дезинфицирующим, противовоспалительным, ранозаживляющим, гипотензивным, общеукрепляющим действиями. Купание в ванночках с отваром череды является традиционным вариантом ухода за младенческой и детской кожей.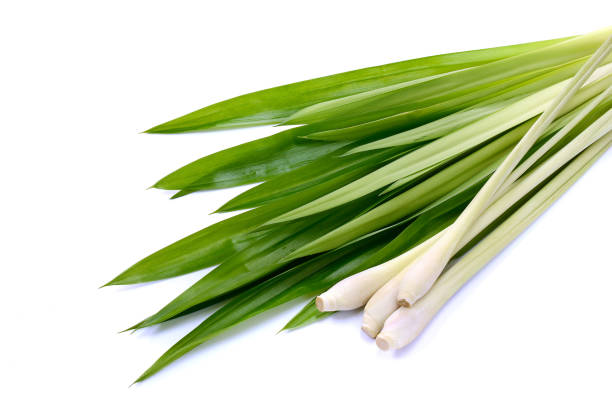 Эфирное масло лемонгасса
Эфирное масло для ухода за жирной, комбинированной и проблемной кожей - регулирует салоотделение, сужает поры, уменьшает воспаление. Обладает антисептическими и дезодорирующими свойствами.
INCI:
Aqua, Olea Europaea Fruit Oil, Cetearyl Olivаte (and) Sorbitan Olivate, Lanolin, Calamine, Macadamia Integrifolia Seed Oil, Glycerin, Sesamum Indicum Seed Oil, Oryza Sativa Bran Cera, Candelilla Cera, Bidens Pilosa Extract (and) Elaeis Guineensis (Palm) Oil (and) Gossypium Herbaceum (Cotton) Seed Oil (and) Linum Usitatissimum (LinSeed) Seed Oil, Thermus Thermophillus Ferment, Caprylic/Capric Triglyceride (and) Laminaria Ochroleuca Extract, Acacia Senegal Gum (and) Xanthan Gum, Benzyl Alcohol, Cymbopogon Flexuosus Herb Oil, Lonicera Caprifolium (Honeysuckle) Flower Extract (and) Lonicera Japonica (Honeysuckle) Flower Extract, SC-CO2 Sphagnum Magellanicum Extract, Silver Citrate, Copper Citrate, Tocopherol (mixed), Beta-Sitosterol, Squalene, Lavandula Officinalis CO2 Extract, Bidens Tripartita CO2 Extract, Gluconolactone, SC-CO2 Calendula Officinalis Extract, Salvia Officinalis СО2 Extract, Citral.
Active Ingredients
Lanolin
Calamine 
Oryza Sativa Bran Cera
Candelilla Cera 
Bidens Pilosa Extract (and) Elaeis Guineensis (Palm) Oil (and) Gossypium Herbaceum (Cotton) Seed Oil (and) Linum Usitatissimum (LinSeed) Seed Oil
Thermus Thermophillus Ferment