Open hours
Mon - Fri: 9.00 - 19.00
Sat - Sun: day off
Shipping
Courier (Minsk)
BelPost Int.
Pick up from store (Minsk)
Belarus Post Tracking
EMS
Product Description
All Skin Types
Mineral Pigments & Prebiotics

 Prevents photo-ageing • Protects from UVA / UVB • Adapts to the skin tone
---
This sun protection cream with natural pigments and UV mineral filter of high photostability. Adapts to the skin tone, improves skin elasticity and prevents premature wrinkles. Specially developed UV filter forms protective shield on the surface of your skin and protects it from harmful UVA / UVB rays. Natural plant antioxidants and betulin prevent skin cells damage caused by free radicals.
Your Reviews
Елена
Skin type: комбинированная
Age: 32
Татьяна
Skin type: комбинированная
Age: 33
Main Ingredients
Acacia Senegal Gum
Due to the excellent film-forming and adhesive properties, the resin from the Acacia tree is often used as a natural glue or emulsifier for the production of foodstuff, beverage, sweets and cosmetic industry. It has ideal stabilization and suspension properties for beverages or beverage emulsions, cosmetics, or other emulsions. The main constituent of gum arabic is arabinogalactan, a biopolymer consisting of arabinose and galactose monosaccharides. The gum is rich in magnesium, calcium and potassium salts. It displayes anti-inflammatory und wound healing activity. Solubility and low viscosity emulsion properties have facilitated the use of GA as an encapsulating agent for retention and protection of chemically reactive and volatile flavoring.
Astrocaryum Murumuru Seed Butter
Murumuru Butter is obtained from the palm Astrocaryum murumuru. The butter is obtained by the hydraulic cold pressing of the seeds of the fruits of the Murumuru Palm. It is a very stable butter which adds to its popularity and usefulness in so many applications, from cosmetics, to hair and skin care and more. Prevents drying of the skin due to its humectant and moisture binding properties. The butter has been found to possess anti-inflammatory ,antimicrobial and antifungal properties.
Betaine
Betaine is a naturally derived ingredient, an amino acid.  Also known as Trimethylglycine or glycinebetaine. It is obtained from the process of making sugar out of sugar beets. Being an osmolyte, its structure allows to attract water and help maintain cell water balance. Betaine reduces the ability of water molecules to solvate proteins, thus stabilizing the native protein structures.  It primarily functions as a humectant and anti-irritant in cosmetic products, is prone to hydrogen bonding. It is identified as anti-melanogenic agent. Accumulated evidence has shown that betaine has anti-inflammatory functions in numerous diseases.
Betula Alba Bark Extract
Betula Alba Bark Extract, contains Betullinic Acid, that gives the extract antioxidant, anti-irritant  properties. Betullinic Acid, is currently being tested as a promising cancer treatment. Natural triterpenoid that displays anti-HIV and antitumor activity. The recent researches have proven its capillary-strengthening and anti-inflammatory properties.  
Butyrospermum Parkii Butter (Shea)
The wide range of ingredients (oleic, linoleic, and stearic acids, antioxidants, vitamins) in shea butter regulates the moisture balance of the skin naturally and moisturises the skin, soothing and smoothing. Shea butter helps repair the skin and is an effective remedy for dark spots, wrinkles, stretch marks and sunburn. Its healing properties help treat minor burns, small wounds and insect bites. The lipid barrier of the cornea is strengthened, making shea butter ideal for the care of dry, atopic and damaged skin.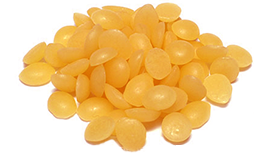 Candelilla Cerawax
Candelilla Cerawax, derived from candelilla plants, a small succulent that grows in bunche It is used as a thickening agent and emollient. It has anti-inflammatory and anti-bacterial properties.
Caprylyl/Capryl Glucoside
Caprylyl/Capryl Glucoside is a liquid non-ionic surfactant made from vegetable (cocos-oil). Protects the skin from the negative influences of severe cold or hot weather conditions.
Cetearyl Olivаte (and) Sorbitan Olivate
It is obtained from the original olive oil by esterification of its fatty acid groups and combined with sorbitol and cetearyl alcohol. It is a non-ionic and mild emulsifier. It is a cutting-edge oil-in water emulsion stabilizing agent and liquid crystal promoter lamellar liquid that actually reorganizes emulsion structure on a microscopic level, improving product performance, texture and feel. Ist combination of fatty acids that are chemically similar to the composition of the hy drolipidic film of the skin.

It has the ability to generate liquid crystal structures, making it an ideal biomimetic ingredient in terms of composition and structure. The distinct lamellar liquid crystal structure is remarkably similar to the skin's own natural lipid structure, creating an excellent delivery system that provides superior hydrating effects due to the high water content of the liquid crystalline structure that forms when in contact with the skin.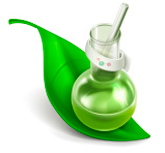 Cetyl Palmitate (and) Sorbitan Palmitate (and) Sorbitan Olivate
It is a Liquid Crystal Promoter derived from Olive Oil fatty acids. It is a cutting-edge oil-in water emulsion stabilizing agent, while enhancing the texture of cosmetics products. His unique "crystal network" is similar to human skin lipids and promotes excellent delivery to skin. It improves cream spreadability, leaving silky after-feel. It enhancing the sun protection factor (SPF) in skincare products.
Cocos Nucifera Oil
Extracted from the fresh fruit of the coconut palm, virgin and organic coconut oils are a world apart from the chemically refined, bleached and deodorised conventional type. Delicious and healthy to eat, virgin coconut oil is high in protective antioxidants and antibacterial fatty acids. Reduces the loss of transdermal water, recovering skin's moisture and freshness, and leaving it soft and hydrated. Coconut oil is perfect for repairing dry, damaged hair. n turn making it shiny and healthy.
Glycerin
Glycerin is used in skincare as an emollient, slip agent, and humectant that absorbs moisture from the air and draws it into the skin. Moisturizes and restores skin, is necessary for healthy skin, encourages skin cell growth and regeneration.
Hydrogenated Starch Hydrolysate
Hydrogenated Starch Hydrolysate is a mixture of several sugar alcohols. Polysaccharide syrup derived from starch. Retains moisture and acts as an anti-irritant agent for sensitive skin.
Hydrolyzed Olive Fruit Extract
Recent studies have shown that olive fruits have high contents of bioactive compounds, including phenolic compounds, with diverse biological properties, such as antioxidant, antimicrobial, antiviral, anti-inflammatory. This extract contains biophenols, one of them more powerful than Vit. C is hydroxytyrosol, the most potent antioxidant found in nature todate.Rich in Vitamin E and Oleic Acid, it helps nourish and balance the skin's lipid, protects against oxidative damage and premature ageing.
Inulin (and) Yogurt Powder
Patented active inredient of the Laboratory Givaudan (France). Yogurtene® Balance combines the skin benefits of yogurt with the prebiotic activity of Inulin, a vegetable fructose polysaccharide derived from chicory. Yogurtene® Balance reduces the growth of pathogenic bacteria in favour of friendly microorganisms naturally present on the epidermis. It has no antibacterial properties and remains gentle for the skin, regulates the production of sebum. It also provides the skin with all the benefits of yogurt: non-hydrolysed proteins, lactose, vitamins and minerals.
Iron dioxide CI 77491, CI 77492, CI 77499
Iron oxides are compounds of iron and oxygen that have been used as coloring agents in cosmetics . These mineral pigments can be of different colors, but these are just mixtures of the three previously mentioned colors: black (CI 77499), yellow (CI 77492) and red (CI 77491. Iron oxides are even well tolerated by those with sensitive skin. They are non-toxic and non-irritating, and there are no studies showing them to be allergens or irritants.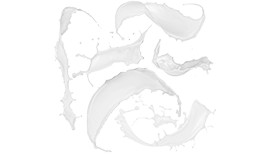 Lactic Acid
Rosehip oil is pressed from the fruit and seeds of the rose plant. Rosehip oil contains a wealth of essential fatty acids, including linoleic and linolenic acid. Fatty acids help to keep cell walls strong so that they don't lose water. Rosehip oil is loaded with skin-nourishing vitamins, phenols and antioxidants. It has been shown to have antiviral, antibacterial, and antifungal properties.This oil moisturizes, calms and repears the skin.
Lavandula Officinalis Extract
Lavandula Officinalis ExtractIn cosmetics it is used for its soothing, anti-septic, and anti-inflammatory properties. The herb has also been know to effectively treat acne, burns, bruises, and infections. 
Lonicera Caprifolium (Honeysuckle) Flower Extract or Lonicera Japonica (Honeysuckle) Flower Extract
This extract is known to optimize the metabolic processes in the skin, to strengthen the capillaries, to eliminate the itching and irritation. It has pronounced anti-inflammatory and deodorizing activities. Honeysuckle extract is a natural, plant-based preservative that is strongly anti-bacterial and anti-viral. It works to prevent fungal and bacterial growth in water based products, it is used as natural preservative in green cosmetics.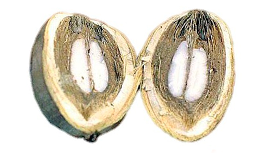 Orbignya Oleifera Seed Oil
Babassu oil is obtained from babassu plant, brazilian palm tree. It is creamy white oil which has similar properties to coconut oil. Babassu oil is one of the best emollients for all skin types. It soothes, moisturizes dry skin. Since it contains Vitamin E, it has antioxidant properties. It also has anti-inflammatory properties. For instance it is used for dry skin as well as for oily scalps and light inflammations or acne due to its antimicrobial and cooling effects.
Phospholipids (and) Glycine Soja Oil (and) Glycolipids (and) Glycine Soja Sterols
It is a lipidic complex derived from soja. Its is composed of essential biolipids present in each cell membrane such as phospholipids, glycolipids, phytosterols and vitamin F (linoleic acid). It provides super-fatting properties, offers protection and improves moisture balance of the hair and the skin. Counteracts the drying effect of water and detergents on the skin. Used in hair care products and also in moisturizing, hydrating-daily protection and skin barrier. Helps decrease facial skin sensivity to external aggressors and allegens, calm the irritated skin, reduce itching.
Polyglyceryl-2 Caprate
A mixture of the fatty acid isostearic acid and a form of glycerin that functions as emulsifier, a smoothig, skin-conditioning agent.
Salvia Officinalis Extract
Due to its bactericidal and bacteriostatic properties it is commonly used in cosmetics for sensitive, baby skin and in medical cosmetics. It is reported to have antibiotic, antihypertensive, anti-inflammatory, antioxidant, astringent, antispasmodic, estrogenic and hypoglycemic properties. Therefore it act reducing inflammation and regulating sebum production. The extract has a relaxing and calming effect on the state of the nervous system and muscles, reducing stress accumulated during the day.
Sesamum Indicum Seed Oil
Sesame oil is an edible vegetable oil derived from sesame seeds. esame oil is rich in linoleic acid and oleic acid. The oil shows a high resistance to oxidation thanks to strong antioxidant Sesaminol. Because of its antibacterial and anti-inflammatory properties it is commonly used in beauty treatments for the skin. There is a predominance of gamma-tocopherol over the other isomers of Vitamin E. It conforms for care of the dry, sensitive, withering skin and for oily skin too.
Silica
Silica is a mineral found naturally in sandstone, clay, and granite, as well as in parts of plants and animals. Silica is the most common constituent of sand. Silica is a trace mineral that helps strengthen your body's connective tissues — muscles, tendons, hair, ligaments, nails, cartilage and bone In cosmetics it is used as a an abrasive, anticaking, opacifying agent . Due to its spherical particles silica doesn't only absorb sweat and oil, but prevent light reflection, and make the skin smooth and visually younger.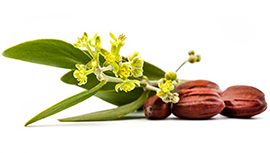 Simmondsia Chinensis Seed Oil
It is the liquid that comes from the seed of the Simmondsia chinensis (jojoba) plant, it's actually a liquid plant wax. The most notable benefits of jojoba oil include its ability to moisturize the hair, prevent hair loss, reduce inflammation, prevent acne, soothe sunburn, rejuvenate the skin, eliminate dandruff, fight free radical damage, boost the immune system, and speed up the healing process. It can attack the underlying fungal, viral or bacterial infection and neutralize it quickly. Also jojoba oil benefit is that it plays the role of sebum and moisturizes our skin and hair when our body stops doing it naturally Jojoba oil removes sticky buildup or excess oil, too; it keeps your oil levels balanced. So, jojoba oil works as a protectant and cleanser.
Sodium citrate
Sodium citrate is a water soluble white powder. Itе is the sodium salt of citric acid. In fact, citric acid is what gives citrus fruits their characteristic acidic taste. In cosmetics and personal care products, sodium citrate primarily functions as a buffering agent to control the pH level, but may also be used as a preservative.
Stearic Acid
Stearic acid is a naturally occurring fatty acid. In nature, stearic acid is found in the fats and oils of plants and animals. Traditionally sucrose works in cosmetics as an co-emulsifier, and gentle smoothing agent. Stearic acid also has important cleansing properties that make it useful in soaps, weil helps to thicken and harden the other ingredients to form a solid bar. Has a moisturizing and softening effect on skin, protects from negative impact of cold weather and the hot sun.
Sucrose Laurate (and) Sucrose Dilaurate (and) Sucrose Trilaurate
It comes from a synergistic combination between natural sucrose and fatty acid esters of vegetable origin. This cane sugar by-product of vegetable origin is a non ionic natural solubilizer and emulsifier derived from natural renewable sources. It is naturally bio-degradable and extremely safe for human and environment, It is commonly used in the green cosmetic
Sucrose Stearate
Sucrose Stearate is the mixture of fatty acids and sucrose (sugar). Sucrose is used in cosmetics as an emollient, emulsifier, and gentle cleansing agent with antimicrobial properties, that is good absorbed by the skin.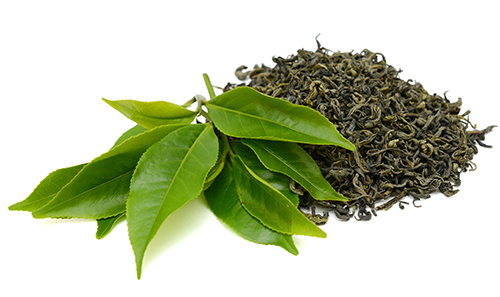 Thea Sinensis Extract
It shows good antioxidant and anti-inflammatory properties, protecting the cells from free radicals, preventing the breakdown of collagen and reducing the skin's UV damage. It's been shown to be an extremely effective treatment for reducing the redness and irritation associated with Rosacea.
Titanium Dioxide
Titanium dioxide is a naturally occurring mineral that is mined from the earth. The biggest advantage of titanium dioxide is non-toxic harmless pigment, will not cause any negative impact on the human body in the field of cosmetics.In cosmetics it is used as: 
an effective UV absorber because of its high refractive index 

as a white pigment, it is naturally opaque and bright 

a thickener.
Tocopherol (mixed), Beta-Sitosterol
Tocopherols are another group of chemicals that make up the vitamin E family. Tocotrienols target specific free radicals and sources of inflammation, however. Applied to skin, it is considered a good moisturizing and skin-soothing ingredient. Beta-Sitosterol ia a fatty acid-type ingredient derived from plants. Beta-sitosterol occurs naturally in many fruits, vegetables, nuts, and seeds. It is similar to cholesterol, which occurs naturally in skin. It Improves an epitelization, ptotecks from UV-rays.
Water
Xanthan Gum
Xanthan gum is a polysaccharide with many industrial uses, which is made by mixing fermented sugars. It is used as a stabiliser, emulsifier, thickener, suspending agent and bodying agent. Xanthan gum exhibits high viscosity at low concentrations, little change in viscosity at varying temperatures, and excellent stability over a wide pH range.It improves cream texture und moisturizes the skin.
Оксид аллюминия
Физический солнцезащитный фильтр.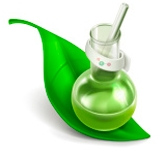 СквалЕн
является естественным компонентом липидной мантии кожи и производным сальных желез. При его дефиците нарушается нормальное отшелушивание кожи и формируется гиперкератоз, появляется высокая чувствительность кожи, а также, нарушается формирование гидролипидной мантии. Является отличным антиоксидантом и способствует нейтрализации свободных радикалов, помогая защитить кожу от негативного воздействия ультрафиолетового и ионизирующего излучения.
Быстро окисляется при контакте с воздухом, что требует определенной технологии при его применении в косметических продуктах.
INCI:
Aqua, Titanium Dioxide (CI 77891), Simmondsia Chinensis (Jojoba) Seed Oil, Cetearyl Olivаte (and) Sorbitan Olivate, Orbignya Oleifera Seed Oil, Glycerin, Cetyl Palmitate (and) Sorbitan Palmitate, Cocos Nucifera Oil, Polyglyceryl-2 Caprate, Sucrose Stearate, Silica, Betaine, Lonicera Caprifolium (Honeysuckle) Flower Extract (and) Lonicera Japonica (Honeysuckle) Flower Extract, Astrocaryum Murumuru Seed Butter, Sesamum Indicum Seed Oil, Butyrospermum Parkii Butter, Inulin (and) Yogurt Powder, Hydrolyzed Olive Fruit, Lactic Acid, Acacia Senegal Gum (and) Xanthan Gum, Candelilla Cera, Stearic Acid, Alumina, Glyceryl Caprylate, Squalane, Sucrose Laurate (and) Sucrose Dilaurate (and) Sucrose Trilaurate (and) Hydrogenated Starch Hydrolysate, Tocopherol (mixed), Beta-Sitosterol, Thea Sinensis Extract, Phospholipids (and) Glycine Soja Oil (and) Glycolipids (and) Glycine Soja Sterols, CI 77492, CI 77491, CI 77499, Sodium Citrate, Betula Pubescens Extract, Lavandula Officinalis Extract, Salvia Officinalis Extract.
Active Ingredients
Titanium Dioxide (CI 77891)
Simmondsia Chinensis (Jojoba) Seed Oil
Astrocaryum Murumuru Seed Butter
Silica
Betaine
Inulin (and) Yogurt Powder
Hydrolyzed Olive Fruit
Phospholipids (and) Glycine Soja Oil (and) Glycolipids (and) Glycine Soja Sterols
Application
Apply the cream in a fingertip or sponge motion. The cream has the effect of a chameleon, so the final shade will appear in 15-20 minutes.
Apply the cream with a driving-in tip of the fingers or sponge. The cream adjusts to the skin tone, so the final color will appear in 15-20 minutes. Take it into account when applying makeup.
As a base for makeup, put the cream 15-20 minutes before applying decorative cosmetics.
The   sunscreen softens and moisturizes the skin, but can not fully replace a balanced day care, so use it with your favorite day cream.
Thoroughly wash off the sunscreen cream in the evening to completely remove the pigments from the pores. We recommend to use a two-step cleansing:
Stage 1.  With a cotton pad or a sponge  rinse most of the cream with a micellar water / milk / oil.
Stage 2 Clean the pores with a milk or a foam.