Open hours
Mon - Fri: 9.00 - 19.00
Sat - Sun: day off
Shipping
BelPost Int.
Courier (Minsk)
Pick up from store (Minsk)
Belarus Post Tracking
EMS
Product Description
All Skin Types
Jojoba Oil & Betaine
Protects from UVA /UVB and IR-A rays • Protects cellular DNA • Lightens the skin tone
---
Moisturizing sun protection cream for the whole family with UV mineral filter of high photostability forms protective shield on the skin surface and defense against the sun's harmful ultraviolet rays. The ultimate antioxidant complex, betulin and enzymes extracted from extremophile bacteria provide long-term stable protection of DNA and other cellular structures from the UVA / UVB and Infrared radiation.
Your Reviews
Романова Ольга Ильинична
Skin type: Норм
Age: 38
Ольга
Skin type: комби
Age: 34
Main Ingredients
Betaine
Betaine is a naturally derived ingredient, an amino acid.  Also known as Trimethylglycine or glycinebetaine. It is obtained from the process of making sugar out of sugar beets. Being an osmolyte, its structure allows to attract water and help maintain cell water balance. Betaine reduces the ability of water molecules to solvate proteins, thus stabilizing the native protein structures.  It primarily functions as a humectant and anti-irritant in cosmetic products, is prone to hydrogen bonding. It is identified as anti-melanogenic agent. Accumulated evidence has shown that betaine has anti-inflammatory functions in numerous diseases.
Butyrospermum Parkii Butter (Shea)
The wide range of ingredients (oleic, linoleic, and stearic acids, antioxidants, vitamins) in shea butter regulates the moisture balance of the skin naturally and moisturises the skin, soothing and smoothing. Shea butter helps repair the skin and is an effective remedy for dark spots, wrinkles, stretch marks and sunburn. Its healing properties help treat minor burns, small wounds and insect bites. The lipid barrier of the cornea is strengthened, making shea butter ideal for the care of dry, atopic and damaged skin.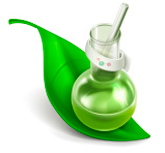 Cetyl Palmitate (and) Sorbitan Palmitate (and) Sorbitan Olivate
It is a Liquid Crystal Promoter derived from Olive Oil fatty acids. It is a cutting-edge oil-in water emulsion stabilizing agent, while enhancing the texture of cosmetics products. His unique "crystal network" is similar to human skin lipids and promotes excellent delivery to skin. It improves cream spreadability, leaving silky after-feel. It enhancing the sun protection factor (SPF) in skincare products.
Cocos Nucifera Oil
Extracted from the fresh fruit of the coconut palm, virgin and organic coconut oils are a world apart from the chemically refined, bleached and deodorised conventional type. Delicious and healthy to eat, virgin coconut oil is high in protective antioxidants and antibacterial fatty acids. Reduces the loss of transdermal water, recovering skin's moisture and freshness, and leaving it soft and hydrated. Coconut oil is perfect for repairing dry, damaged hair. n turn making it shiny and healthy.
Macadamia Integrifolia Seed Oil
Macadamia Nut Oil is cold pressed form the nut of Macadamia integrifolia trees. Macadamia Nut Oil, Macadamia integrifolia, has one of the highest sources of the essential fatty acid, palmitoleic acid, found in animal oils he absolute best, plant alternative, to animal based oils, this is the oil of choice to replace the activity of Mink Oil, and even Shark Liver Oil. Macadamia Nut Oil is excellent in hair care. It eliminates flaking and moisturizes fragile, damaged, dry skin.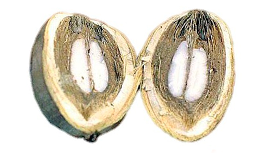 Orbignya Oleifera Seed Oil
Babassu oil is obtained from babassu plant, brazilian palm tree. It is creamy white oil which has similar properties to coconut oil. Babassu oil is one of the best emollients for all skin types. It soothes, moisturizes dry skin. Since it contains Vitamin E, it has antioxidant properties. It also has anti-inflammatory properties. For instance it is used for dry skin as well as for oily scalps and light inflammations or acne due to its antimicrobial and cooling effects.
Polyglyceryl-2 Caprate
A mixture of the fatty acid isostearic acid and a form of glycerin that functions as emulsifier, a smoothig, skin-conditioning agent.
Silica
Silica is a mineral found naturally in sandstone, clay, and granite, as well as in parts of plants and animals. Silica is the most common constituent of sand. Silica is a trace mineral that helps strengthen your body's connective tissues — muscles, tendons, hair, ligaments, nails, cartilage and bone In cosmetics it is used as a an abrasive, anticaking, opacifying agent . Due to its spherical particles silica doesn't only absorb sweat and oil, but prevent light reflection, and make the skin smooth and visually younger.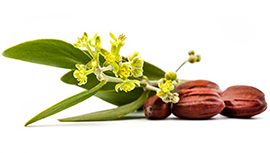 Simmondsia Chinensis Seed Oil
It is the liquid that comes from the seed of the Simmondsia chinensis (jojoba) plant, it's actually a liquid plant wax. The most notable benefits of jojoba oil include its ability to moisturize the hair, prevent hair loss, reduce inflammation, prevent acne, soothe sunburn, rejuvenate the skin, eliminate dandruff, fight free radical damage, boost the immune system, and speed up the healing process. It can attack the underlying fungal, viral or bacterial infection and neutralize it quickly. Also jojoba oil benefit is that it plays the role of sebum and moisturizes our skin and hair when our body stops doing it naturally Jojoba oil removes sticky buildup or excess oil, too; it keeps your oil levels balanced. So, jojoba oil works as a protectant and cleanser.
Sucrose Stearate
Sucrose Stearate is the mixture of fatty acids and sucrose (sugar). Sucrose is used in cosmetics as an emollient, emulsifier, and gentle cleansing agent with antimicrobial properties, that is good absorbed by the skin.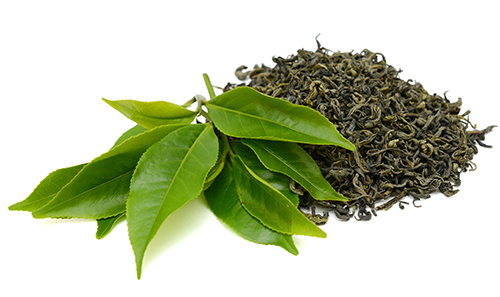 Thea Sinensis Extract
It shows good antioxidant and anti-inflammatory properties, protecting the cells from free radicals, preventing the breakdown of collagen and reducing the skin's UV damage. It's been shown to be an extremely effective treatment for reducing the redness and irritation associated with Rosacea.
Thermus Thermophillus Ferment
Thermus Thermophilus Ferment extract (TTF) is a specialized bacterium strain found in shallow marine hydrothermal systems and low-saline solfataric springs - the muddy waters near volcanic areas. This bacterium that thrives at around 75 °C. has been gathered from vents two kilometres down on the bottom of the Pacific's Gulf of California. Recent further investigations have proven the next properties of this ferment:
protection against Infrared- Ageing,

protection of DNA against oxidative damage of UVA irradiation (in vitro),

decrease of lipoperoxidation of the stratum corneum being a potent antioxidant that can deactivate hydrogen peroxide and superoxide anion radical,

increase of skin ceramide amounts,

protection against collagen contraction ,

stinulation of corneocytes maturation.
Titanium Dioxide
Titanium dioxide is a naturally occurring mineral that is mined from the earth. The biggest advantage of titanium dioxide is non-toxic harmless pigment, will not cause any negative impact on the human body in the field of cosmetics.In cosmetics it is used as: 
an effective UV absorber because of its high refractive index 

as a white pigment, it is naturally opaque and bright 

a thickener.
INCI:
Aqua, Titanium Dioxide (CI 77891), Orbignya Oleifera Seed Oil, Cetearyl Olivаte (and) Sorbitan Olivate, Simmondsia Chinensis (Jojoba) Seed Oil, Cetyl Palmitate (and) Sorbitan Palmitate, Cocos Nucifera Oil, Glycerin, Polyglyceryl-2 Caprate, Sucrose Stearate, Butyrospermum Parkii Butter, Silica, Thermus Thermophillus Ferment, Lonicera Caprifolium (Honeysuckle) Flower Extract (and) Lonicera Japonica (Honeysuckle) Flower Extract, Macadamia Integrifolia Seed Oil, Squalane, Betaine, Lactic Acid, Candelilla Cera, Stearic Acid, Alumina, Glyceryl Caprylate, Acacia Senegal Gum (and) Xanthan Gum, Tocopherol (mixed), Beta-Sitosterol, Thea Sinensis Extract, Betula Pubescens Extract, Lavandula Officinalis Extract, Calendula Officinalis Extract, Salvia Officinalis Extract, Rosmarinus Officinalis Extract.
Active Ingredients
Titanium Dioxide (CI 77891)
Orbignya Oleifera Seed Oil
Simmondsia Chinensis (Jojoba) Seed Oil
Macadamia Integrifolia Seed Oil
Thermus Thermophillus Ferment
Betaine
Tocopherol (mixed), Beta-Sitosterol
Thea Sinensis Extract
Betula Pubescens Extract
Rosmarinus Officinalis Extract
Application
Apply the cream with light patting movements on exposed areas of the face and body before going out in the sun in the temperate and subtropical latitudes.
Do not rub the cream with a very thin layer! The cream should leave a noticeable white colour.
If you are on vacation in the equatorial zone and your beachwear is made of thin translucent fabrics, then it is advisable to apply the cream all over your body under your clothes.
Be sure to update the cream after water or every 2 hours, because the sunscreens are erased from touching fabrics and various surfaces.
Be sure to wash off the cream carefully in the evening before bedtime, pay particular attention to the face, chest, back and shoulders.
When you first receive your airless pump bottle, pump the top a few times and your product should start dispensing normally. Some bottles may take up to 10-30 pumps.  If you're not getting any product after pumps, we recommend priming the pump. There is a disk that pushes the product to the top which can become stuck, and you may need to bang the bottom of the bottle 3-4 times on a flat-hard surface to loosen the disk, then hold your bottle upside-down and gently tap the top of the bottle against a flat surface. This should get the product moving.