Open hours
Mon - Fri: 9.00 - 19.00
Sat - Sun: day off
Shipping
Courier (Minsk)
BelPost Int.
Pick up from store (Minsk)
Belarus Post Tracking
EMS
Product Description
Laurel Oil

Intensively nourishes • Intensifies hair growth • Repairs

---
Intensively nourishing mask for scalp and hair length with a pronounced laurel aroma combines the best natural oils and extracts for the stimulation of the hair growth and perfect scalp treatment. Especially effective against hair dandruff, stress-related hair loss and brittle or dull hair. Due to its creamy texture the mask is easy to apply, does not drip and can be washed out with any shampoo.
Your Reviews
Ирина
Skin type: Комбинированный
Age: 36
Браницкая Анастасия Сергеевна
Skin type: Комбинированная
Age: 28
Main Ingredients
Betaine
Betaine is a naturally derived ingredient, an amino acid.  Also known as Trimethylglycine or glycinebetaine. It is obtained from the process of making sugar out of sugar beets. Being an osmolyte, its structure allows to attract water and help maintain cell water balance. Betaine reduces the ability of water molecules to solvate proteins, thus stabilizing the native protein structures.  It primarily functions as a humectant and anti-irritant in cosmetic products, is prone to hydrogen bonding. It is identified as anti-melanogenic agent. Accumulated evidence has shown that betaine has anti-inflammatory functions in numerous diseases.
Laurus Nobilis Seed Oil
Laurel oil is extracted from the fruits and leaves of the laurel plant. The bay laurel oil benefits are abundant . Laurel essential oil has antimicrobial or bacteria-fighting properties. It exerts a strong antibacterial activity against Gram-negative & Gram-positive foodborne pathogens like Salmonella, Staphylococcus aureus, Escherichia coli, Listeria monocytogenes. It ontains irreplaceable fatty acids , as a resalt it is capable to restore a lipidic barrier of skin and to heal any irritations. This oil is effective for eczema and psoriasis treatment. It improves micro blood circulation, stimulates tissue repair. It is commonly used for treatment for hair loss, excess hair fall, excessive itching, dandruff, baldness, weil intensifying hair growth.
Macadamia Integrifolia Seed Oil
Macadamia Nut Oil is cold pressed form the nut of Macadamia integrifolia trees. Macadamia Nut Oil, Macadamia integrifolia, has one of the highest sources of the essential fatty acid, palmitoleic acid, found in animal oils he absolute best, plant alternative, to animal based oils, this is the oil of choice to replace the activity of Mink Oil, and even Shark Liver Oil. Macadamia Nut Oil is excellent in hair care. It eliminates flaking and moisturizes fragile, damaged, dry skin.
Magnesium Aspartate, Zinc Gluconate, Copper Gluconate
Patented mineral compound SEPITONIC M3© of the Laboratory SEPPIC (France) SEPITONIC™ M3.0 is a multimineral active chrono energizer (zinc, copper, magnesium synergy) for skins.
The activity of SEPITONIC™M3  results from the synergy between copper, zinc and magnesium. It is a active ingredient booster, has a radical scavenging effect to inhibit the cellular free radical formation. It stimulates cell metabolism by activating the cells' respiratory processes within the mitochondria. This cycle results in the synthesis of ATP, the cells' energy source. The combination of an inorganic cation and an organic anion (L-aspartate and gluconic acid) allows the former to be carried more effectively to their targets.
Nigella Sativa Seed Oil (Black Seed Oil)
Black seed oil is extracted from the seeds of Nigella sativa, also known as black cumin seed oil. Black seed oil is said to boost the immune system, reduce inflammation, and fight infections. The oil is used topically for skin and hair concerns, such as acne, dry hair, psoriasis, hair growth, and dry skin.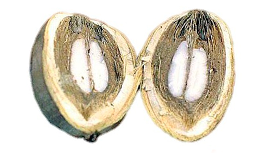 Orbignya Oleifera Seed Oil
Babassu oil is obtained from babassu plant, brazilian palm tree. It is creamy white oil which has similar properties to coconut oil. Babassu oil is one of the best emollients for all skin types. It soothes, moisturizes dry skin. Since it contains Vitamin E, it has antioxidant properties. It also has anti-inflammatory properties. For instance it is used for dry skin as well as for oily scalps and light inflammations or acne due to its antimicrobial and cooling effects.
Propolis Extract
Attention! Bee product! It has a bactericidal, wound healing and cleansing effects., stimulates hair growth.
Ribes Nigrum (Black Currant) Seed Oil
Black currant seed oil has a high content of highly unsaturated alpha and gamma linolenic acid as well as the rare stearidonic acid found to reduce inflammation, contains high levels of phytosterols like tocopherol (vitamin E), campesterol and β-sitosterol. Due to just the right ratio of Omega 6 (linoleic) and Omega 3 (linolenic) fatty acids. prostaglandin E(2) production is significantly reduced. It has anti-allergic and anti-inflammatory activities, promotes restoration of barrier function of skin, reduces irritations and redness.
Theobroma Grandiflorum Seed Butter (Cupuacu Butter)
Cupuacu Butter comes from a cupuacu fruit tree of the chocolate family. Cupuacu promotes smoothness and softness to the hair and skin increasing the natural moisture and elasticity. The superfruit has a documented water-retention capacity of 240 percent its own weight! The nutrients rich butter comforts and soothes irritations, stimulates rejuvenation, reduces fine lines and wrinkles, provides antioxidant action and acts as natural suncreen by absorbing harmful UVA/UVB rays.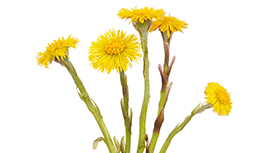 Tussilago Farfara Extract
Coltsfoot is commonly used to reduce inflammation. It also helps condition the skin and reduces the oxidative stress on it. Due to its anti-bacterial properties Coltsfoot is used as an anti-septic for all types of external wounds, including insect bites, it is suitable for oily and acne-prone skin.
Масло семян подсолнечника
Ценное масло насыщеное жирными кислотами, витаминами группы A, B, D, E, минеральными солями. Источник витамина Е.По содержанию этого витамина превосходит оливковое масло в 12 раз. Лучше всего подходит для уходом за сухой и изможденной кожей. Увлажняет и способствует разглаживанию мелких морщинок.
INCI:
Aqua, Macadamia Integrifolia Seed Oil, Cetearyl Olivаte (and) Sorbitan Olivate, Laurus Nobilis Seed Oil, Ricinus Communis (Castor) Oil, Betaine, Theobroma Grandiflorum Seed Butter, Сetearyl Alcohol, Orbignya Oleifera Seed Oil, Nigella Sativa Seed Oil, Lonicera Caprifolium (Honeysuckle) Flower Extract (and) Lonicera Japonica (Honeysuckle) Flower Extract, Ribes Nigrum (Black Currant) Seed Oil, Helianthus Annuus Seed Oil, Rosmarinus Officinalis Extract, Lactic Acid, Magnesium Aspartate, Zinc Gluconate, Copper Gluconate, Juniperus Extract, Cyamopsis Tetragonoloba Gum (and) Xanthan Gum, Lavandula Officinalis Extract, Propolis Extract, Juglans Regia Extract, Hypericum Perforatum Extract, Tussilago Farfara Extract, Thymus Serpyllum Extract, Urtica Dioica Extract, Betula Verrucosa Extract, Betula Pubescens Extract, Tocopherol (mixed), Beta-Sitosterol, Squalene.
Active Ingredients
Laurus Nobilis Seed Oil
Macadamia Integrifolia Seed Oil
Ricinus Communis (Castor) Oil
Ribes Nigrum (Black Currant) Seed Oil,
Betaine
Magnesium Aspartate, Zinc Gluconate, Copper Gluconate
Propolis Extract
Urtica Dioica Extract
Application
It is recommended to rub the mask into the dry scalp 1-2 times a week at least 2 hours before washing the hair. The most convenient and most effective way to use a mask is to apply before bedtime, and wash your hair in the morning.
The mask contains a large number of active substances, so for people who are prone to allergic reactions, we recommend before use:
read the composition carefully,
make a test for tolerability - apply a small amount of mask on the skin behind the ear and follow the reaction of the skin within 24 hours. If within 24 hours there is no redness, you can safely use the mask.
If an individual intolerance, burning or reddening of the skin is found on any component of the mask, it is necessary  immediately wash off the mask.
When you first receive your airless pump bottle, pump the top a few times and your product should start dispensing normally. Some bottles may take up to 10-30 pumps.  If you're not getting any product after pumps, we recommend priming the pump. There is a disk that pushes the product to the top which can become stuck, and you may need to bang the bottom of the bottle 3-4 times on a flat-hard surface to loosen the disk, then hold your bottle upside-down and gently tap the top of the bottle against a flat surface. This should get the product moving.