Open hours
Mon - Fri: 9.00 - 19.00
Sat - Sun: day off
Shipping
BelPost Int.
Courier (Minsk)
Pick up from store (Minsk)
Belarus Post Tracking
EMS
Product Description
Sensitive Skin
with Calamine & Bur Marigold

Prevents nappy rash • Prevents skin irritations • Maintains skin microbiota balance
---
To make life a bit easier for parents who are already exhausted, Sativa created an all-natural elixir based on CO2 extracts of bur-marigold and other medicinal herbs.
The elixir is easy to mix with water and does not require long time to prepare.
The bur-marigold extract reduces inflammation and itching, improves the well-being of irritated and sensitive baby's skin.
Additional complex of moisturizing and soothing extracts of burdock, aloe, grape seed, apple and еchinacea increases the anti-inflammatory effect of bur-marigold.
Prebiotics inulin and alpha-glucan oligosaccharide revitalize the protective microflora and improve the skin's barrier function.
Calamine - natural zinc compound - accelerates the healing process of scratches and other injuries, relieves itching and irritation.
Main Ingredients
Arctium Tomentosum Extract
It has anti-inflammatory, anti-allergic, antiseptic effect. Regenerates and moisturizes the skin. Improves hair growth and restoration.
Echinacea Purpurea Extract
It is used as an anti-inflammatory, antibacterial, moisturizing, regenerating agent. It can stimulate collagen production, thereby preventing the appearance of wrinkles, reduces the visible signs of aging and soothes dry, irritated skin. It also boosts the immune system and resists acne-causing bacteria.
Gluconolactone
Gluconolactone is white crystalline powder derived from gluconic acid received  from vegetable raw materials. Gluconic acid, found abundantly in plant, honey and wine, is a mild organic acid derived from glucose by a simple oxidation reaction. It's a polyhydroxy acid (PHA), that is often referred to as next generation AHA. It gently lifts off dead skin cells form the skin surface making skin smooth and even. In the long term it provides anti-aging benefits. It has comparable skin benefits to AHAs but without the irritation as a side effect.
A comparative study of gluconolactone versus benzoyl peroxide in the treatment of acne. The results of this study showed that both gluconolactone and benzoyl peroxide had a significant effect in improving patients' acne by reducing the number of lesions (inflamed and non-inflamed). Furthermore, fewer side-effects were experienced by patients treated with gluconolactone when compared with benzoyl peroxide.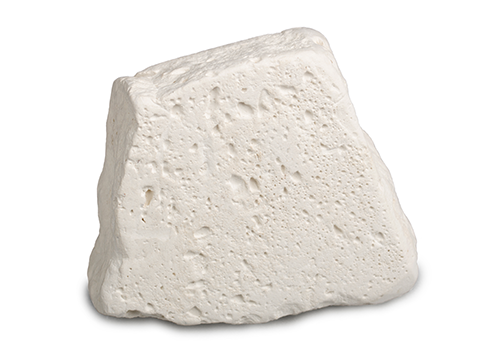 Kaolin
Kaolin is a natural clay that is used in cosmetics and personal care products to cleanse and exfoliate the skin, as well as add absorbency, texture to products. Kaolin is used to absorb excess oil from the skin's surface, to reduce fat shine. It can also draw out oil, dirt, and other impurities from the pores, narrowing them. This is why kaolin is a popular ingredient in clay masks for oily and acne prone skin. Kaolin also has anti-inflammatory properties, which can help reduce redness and swelling around existing blemishes. It acts also stimulating the collagen synthesis, firming the skin, exerting significant anti-ageing affects on skin.
Maltodextrin
Maltodextrin is a polysaccharide and carbohydrate derived from rice, corn, or potato starch. It help bind other compounds and stabilize formulas. It is also used as a film former, flavor enhancering and suspending agent.
Oryza Sativa Starch
Rice starch is extracted from rice corns. The spherical shape and solid surface of white microspheres make it one of the most effective cosmetic exfoliating products. The exfoliating beads of rice starch are quite solid to remove the dead skin cells and impurities, but at the same time they are gentle enough for application even to a most sensitive skin.
Rice microspheres effectively remove dead skin cells, minimize pores and open pores for cleaning, without breaking the protective lipid barrier of the skin down and without stimulating fat glands. They produce a glowing skin feeling and healthy look, while leaving it soft and smooth.
Pyrus Malus Fruit Extract
Apple Fruit Extract is a source of polysaccharides, vitamin C and sodium lactate to moisturize and soften skin and renew a youthful glow. Pyrus malus fruit extract is a natural chemical exfoliator, brightening and toning skin without to irritate it. Apple extract has natural astringent properties, making it one of the best ways to even out the skin, to reduce redness and vascular mesh, while straightening capillaries. It is proven to be a powerful anti-ageing agent, extremely reach in anti-oxidants, that stimulates the synthesis of collagen.
SC-CO2 Aloe Arborescens L. Extract
This plant is one of the richest natural sources of health for human beings coming. The chemistry of the plant has revealed the presence of more than 200 different biologically active substances. It is used as potent moisturizing, antibacterial and anti-inflammatory agent.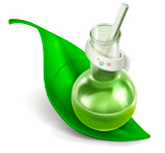 Squalene
Squalene are natural components of human sebum, a mixture of lipids produced by glands in the skin. It is used in cosmetics to reduce trans-epidermal water loss (TEWL) or prevent moisture loss, and to restore the skin's suppleness and flexibility. It reducees the oxidative damage to the skin due to exposure to UV light and prevents pigmentation.
Tocopherol (mixed), Beta-Sitosterol
Tocopherols are another group of chemicals that make up the vitamin E family. Tocotrienols target specific free radicals and sources of inflammation, however. Applied to skin, it is considered a good moisturizing and skin-soothing ingredient. Beta-Sitosterol ia a fatty acid-type ingredient derived from plants. Beta-sitosterol occurs naturally in many fruits, vegetables, nuts, and seeds. It is similar to cholesterol, which occurs naturally in skin. It Improves an epitelization, ptotecks from UV-rays.
Vitis Vinifera Extract СК-СО2
Vitis Vinifera is the technical name for grape seed extract, which is used in cosmetics and personal care products because of its natural antioxidant and moisturizing properties. It is shown to be beneficial, including as an anti-dandruff, anti-fungal, anti-microbial, antioxidant, and UV absorber ingredient. It is recommended for mature, flacking and acne prone skin.
Инулин, альфа-глюкан олигосахарид
Пребиотик, способствует нормализации, кожной микрофлоры. Является питательной средой, необходимой для роста дружественных микроорганизмов, которым не могут воспользоваться опасные и враждебные виды.
Каламин
Минеральная пудра розового цвета с высоким содержанием цинка, получаемая из минерала гемиморфита. Средство с широким успокаивающим действием - противозудное, подсушивающее, охлаждающее. Усиливает регенерацию эпидермиса, снимает отёчность и воспаление. Обладает выраженным антисептическим действием.
Крахмал тапиоки
Крахмал, получаемый из корней манио́ка съедобного (касса́вы), родом из Южной Америки. Улучшает кровеобращение, увлажняет и успокаивает кожу. Укрепляет барьерную функцию кожи. В косметике используется как смягчающий и структурообразующий компоент.
Медный комплекс хлорофиллина (CI 75810)
Натуральный гиппоаллергенный краситель и антисептик. Производное хлорофилла.
Цитрат меди
Соль меди и лимонной кислоты. Натуральный консервант и антисептик с широким спектром действия по отношению к бактериям, вирусам, грибкам. Не вызывает аллергических реакций и не связывается с клетками человеческого тела. Воздействует только на специфические мембраны микроорганизмов, препятсвтуя их дыханию, питанию и размножению. Распадается в окружающей среде.
Цитрат серебра
Соль серебра и лимонной кислоты. Натуральный консервант и антисептик с широким спектром действия по отношению к бактериям, вирусам, грибкам. Не вызывает аллергических реакций и не связывается с клетками человеческого тела. Воздействует только на специфические мембраны микроорганизмов, препятсвтуя их дыханию, питанию и размножению. Распадается в окружающей среде.
Экстракт череды
Благодаря своим многообразным биологически активным веществам обладает успокаивающим, обезболивающим, дезинфицирующим, противовоспалительным, ранозаживляющим, гипотензивным, общеукрепляющим действиями. Купание в ванночках с отваром череды является традиционным вариантом ухода за младенческой и детской кожей.
INCI:
Oryza Sativa Starch, Calamine, Tapioca Starch, Kaolin, Inulin, Alpha-Glucan Oligosaccharide, Bidens Tripartita Extract, Aloe Arborescens L. Extract, Malus Domestica Extract, Vitis Vinifera Extract, Echinacea Purpurea Extract, Arctium Tomentosum Extract, Tocopherol (mixed), Beta-Sitosterol, Squalene, Gluconolactone, CI 75810 (and) Maltodextrin, Silver Citrate, Copper Citrate.
Active Ingredients
Calamine

Bidens Tripartita Extract

Aloe Arborescens L. Extract

Malus Domestica Extract

Vitis Vinifera Extract

Echinacea Purpurea Extract

Arctium Tomentosum Extract
Application
Use: One sachet per 100 liters of water of 36-38 °C. Recommended duration of the procedure 15-20 minutes.
Contraindications: Individual intolerance to the components. General contraindications to taking baths.