Open hours
Mon - Fri: 9.00 - 19.00
Sat - Sun: day off
Shipping
BelPost Int.
Courier (Minsk)
Pick up from store (Minsk)
Belarus Post Tracking
EMS
Product Description
Sensitive Skin
hyppoallergenic ingredients
Dry concentrate • No preservatives • Safely cleanses the skin
---
Snow-white, fragrance-free bath foam is perfect for evening care before bedtime.
The complex of CO2 extracts of nettle, succession, St. John's wort and coltsfoot gently soothes, moisturizes, relieves itching and irritation of sensitive skin.
Rice and tapioca starches, inulin and banana oligosaccharides protect, gently cover and relieve itching of dry and sensitive skin. They enrich the foam with valuable prebiotics and antioxidants.
The gentle, sulfate-free, plant-based foaming agent is specially designed for baby care and is completely biodegradable.
Main Ingredients
Acacia Senegal Gum
Due to the excellent film-forming and adhesive properties, the resin from the Acacia tree is often used as a natural glue or emulsifier for the production of foodstuff, beverage, sweets and cosmetic industry. It has ideal stabilization and suspension properties for beverages or beverage emulsions, cosmetics, or other emulsions. The main constituent of gum arabic is arabinogalactan, a biopolymer consisting of arabinose and galactose monosaccharides. The gum is rich in magnesium, calcium and potassium salts. It displayes anti-inflammatory und wound healing activity. Solubility and low viscosity emulsion properties have facilitated the use of GA as an encapsulating agent for retention and protection of chemically reactive and volatile flavoring.
Betaine
Betaine is a naturally derived ingredient, an amino acid.  Also known as Trimethylglycine or glycinebetaine. It is obtained from the process of making sugar out of sugar beets. Being an osmolyte, its structure allows to attract water and help maintain cell water balance. Betaine reduces the ability of water molecules to solvate proteins, thus stabilizing the native protein structures.  It primarily functions as a humectant and anti-irritant in cosmetic products, is prone to hydrogen bonding. It is identified as anti-melanogenic agent. Accumulated evidence has shown that betaine has anti-inflammatory functions in numerous diseases.
Betula Pubescens Extract
The plant extract of Betula provides anti-irritant, anti-oxidant and properties for hair and skin care preparations. It is used a light astringent, softening, calming, disinfecting agent. It helps balance the pH level, can improve the complexion increasing facial blood circulation. An ideal choice for sensitive and acne-prone skin.
Gluconolactone
Gluconolactone is white crystalline powder derived from gluconic acid received  from vegetable raw materials. Gluconic acid, found abundantly in plant, honey and wine, is a mild organic acid derived from glucose by a simple oxidation reaction. It's a polyhydroxy acid (PHA), that is often referred to as next generation AHA. It gently lifts off dead skin cells form the skin surface making skin smooth and even. In the long term it provides anti-aging benefits. It has comparable skin benefits to AHAs but without the irritation as a side effect.
A comparative study of gluconolactone versus benzoyl peroxide in the treatment of acne. The results of this study showed that both gluconolactone and benzoyl peroxide had a significant effect in improving patients' acne by reducing the number of lesions (inflamed and non-inflamed). Furthermore, fewer side-effects were experienced by patients treated with gluconolactone when compared with benzoyl peroxide.
Oryza Sativa Starch
Rice starch is extracted from rice corns. The spherical shape and solid surface of white microspheres make it one of the most effective cosmetic exfoliating products. The exfoliating beads of rice starch are quite solid to remove the dead skin cells and impurities, but at the same time they are gentle enough for application even to a most sensitive skin.
Rice microspheres effectively remove dead skin cells, minimize pores and open pores for cleaning, without breaking the protective lipid barrier of the skin down and without stimulating fat glands. They produce a glowing skin feeling and healthy look, while leaving it soft and smooth.
Thymus Vulgaris Extract
Thyme leaf extract has antimicrobial properties, ideal for the care of acne. It is also used as a natural preservative.It is known to have pronounced tonifying, antibacterial and anti-inflammatory effects. It is used to clean the skin, to get rid inflammatory processes, to increase the complexion.сы.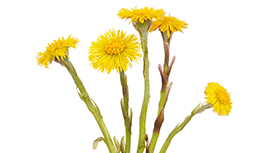 Tussilago Farfara Extract
Coltsfoot is commonly used to reduce inflammation. It also helps condition the skin and reduces the oxidative stress on it. Due to its anti-bacterial properties Coltsfoot is used as an anti-septic for all types of external wounds, including insect bites, it is suitable for oily and acne-prone skin.
Urtica Dioica Extract
Urtica Dioica (Nettle) ExtractNettle extracts have been used in cosmetics because of the many benefits of their topical application for skin health. It is known to provide regenerating, healing, stimulating, anti-inflammatory, vitaminizing effects. It enhances the cell metabolism in the skin, stimulates blood circulation. By blocking DHT production, nettle extract  prevents age-related hair loss in men and women. Nutrient rich nettle with fatty acids and minerals such as iron, magnesium and zinc nourishes the hair follicles to promote new hair growth, to protect against UV rays, to prevent and to eliminate dandruff.
Xanthan Gum
Xanthan gum is a polysaccharide with many industrial uses, which is made by mixing fermented sugars. It is used as a stabiliser, emulsifier, thickener, suspending agent and bodying agent. Xanthan gum exhibits high viscosity at low concentrations, little change in viscosity at varying temperatures, and excellent stability over a wide pH range.It improves cream texture und moisturizes the skin.
Инулин, альфа-глюкан олигосахарид
Пребиотик, способствует нормализации, кожной микрофлоры. Является питательной средой, необходимой для роста дружественных микроорганизмов, которым не могут воспользоваться опасные и враждебные виды.
Крахмал тапиоки
Крахмал, получаемый из корней манио́ка съедобного (касса́вы), родом из Южной Америки. Улучшает кровеобращение, увлажняет и успокаивает кожу. Укрепляет барьерную функцию кожи. В косметике используется как смягчающий и структурообразующий компоент.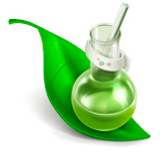 Лаурил сульфоацетат натрия
Натуральный пенообразователь. Является безопасной заменой SLS. Используется в шампунях, пенах, зубных пастах. Молекулы этого вещества не могут проникать в кожу и не вызывают раздражения кожи и слизистых. Биодеградабелен.
Цитрат меди
Соль меди и лимонной кислоты. Натуральный консервант и антисептик с широким спектром действия по отношению к бактериям, вирусам, грибкам. Не вызывает аллергических реакций и не связывается с клетками человеческого тела. Воздействует только на специфические мембраны микроорганизмов, препятсвтуя их дыханию, питанию и размножению. Распадается в окружающей среде.
Цитрат серебра
Соль серебра и лимонной кислоты. Натуральный консервант и антисептик с широким спектром действия по отношению к бактериям, вирусам, грибкам. Не вызывает аллергических реакций и не связывается с клетками человеческого тела. Воздействует только на специфические мембраны микроорганизмов, препятсвтуя их дыханию, питанию и размножению. Распадается в окружающей среде.
INCI:
Oryza Sativa Starch, Sodium Lauryl Sulfoacetate, Betaine, Inulin, Alpha-Glucan Oligosaccharide, Tapioca Starch, Acacia Senegal Gum (and) Xanthan Gum, Gluconolactone, Thymus Vulgaris Extract, Hypericum Perforatum Extract, Tussilago Farfara Extract, Urtica Dioica Extract, Betula Verrucosa Extract, Silver Citrate, Copper Citrate.
Active Ingredients
Oryza Sativa Starch
Tapioca Starch
Thymus Vulgaris Extract
Hypericum Perforatum Extract
Tussilago Farfara Extract
Urtica Dioica Extract
Betula Verrucosa Extract
Application
Use: Pour the contents of the sachet under a stream of water. The recommended duration of the bath is 15-20 minutes. After taking a bath, rinse under the shower.
Contraindications: Individual intolerance to the components. General contraindications to taking baths.